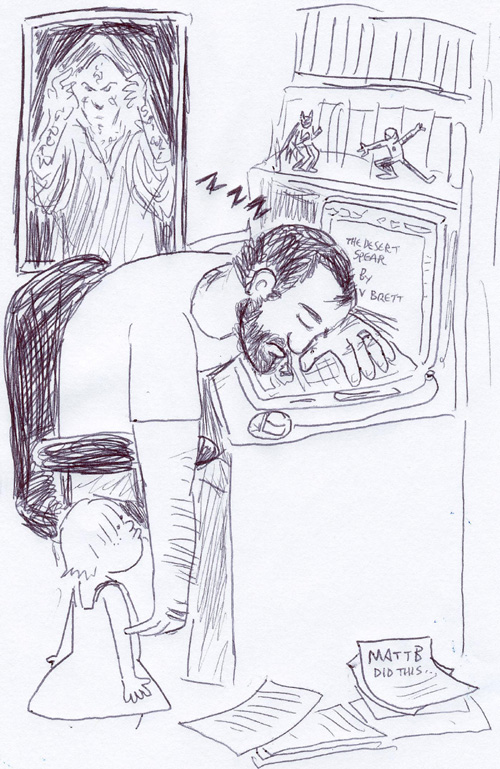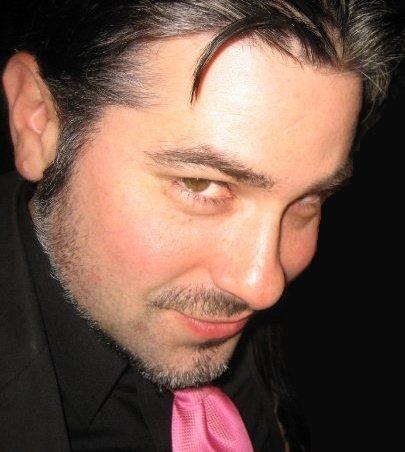 Hello, fans and friends of Peter V. Brett!
That's seems a bit wordy. Would you mind if I call you Peatlings? Actually, forget that. It suggests you're all a bunch of tiny Peats, and that would just be creepy. I've got it–The Warded Fans! So…
Greetings, Warded Fans!
My name is Matt and I will be guest-hosting this post while your regular host catches up on some much needed work. And sleep. And family time. Put it this way–the man is swamped, and if you ever want to read The Desert Spear, you're going to have to afford him a short break from blogging. But that doesn't mean YOU need to take a break from the blog.
Being the great friend to Peat that I am (I may not rate a Sam, but on a scale from Gollum to Gandalf, I'm at least a Merry or Pippin), I offered to kick off another contest. Feel free to write a haiku about it, but this contest will be all about fantasy casting the movie that we're all hoping is coming soon out of the recently announced Paul WS Anderson movie option.
The rules are simple:
Peat has selected the 4 main characters and 6 supporting characters from The Warded Man who he is most excited to see on film, and he wants you–his Warded Fans–to do your best job of playing armchair casting director with them. You can only pick one actor for each role (feel free to include a web address to either their IMDB page or some other site where anyone unfamiliar can check them out). The winner and runners-up are going to be chosen at the end of the month, based simply on whomever Peat decides has the best cast.
Bonus points if you provide a little insight into WHY you pick who you pick. The best why to win is to convince Peat that your cast is the best!
And speaking of the names, here they are:
ARLEN
LEESHA
ROJER
JARDIR
Supporting characters:
BRUNA
ARRICK
RAGEN
ELISSA
COB
ELONA
You'll also get extra credit if you cast more than the 10.
Prizes: The 1st Place Winner will get to choose from the following: signed Warded Man Hardback, signed German TPB, and signed UK Paperback. 2nd and 3rd will get one of the two books that remain.
I've been trying to convince Peat to also offer up his used copies of Milla Jojovich's Divine Comedy CD and the first Resident Evil DVD as part of the prize package, but I don't think he's willing to part with either.
But still–good luck!
Oh, and if this still isn't enough to tide you over until Peat is back to a regular blogging schedule, feel free to check out MY website, No  Cure for Comics.