What?! Peat is doing not one, not two, but THREE blog updates in one night?
It's true.
I just wanted to post a reminder that I am accepting submissions for the Fan Art Contest up until November 15, with the winner getting my one spare advance copy of The Great Bazaar, my limited edition collection of Arlen and Leesha short stories coming out in January from Subterranean Press. Contest details here.
Below are some of the initial entries: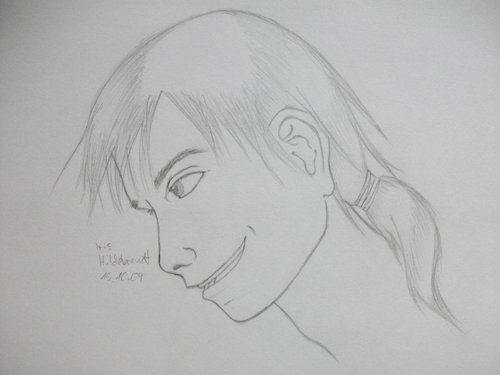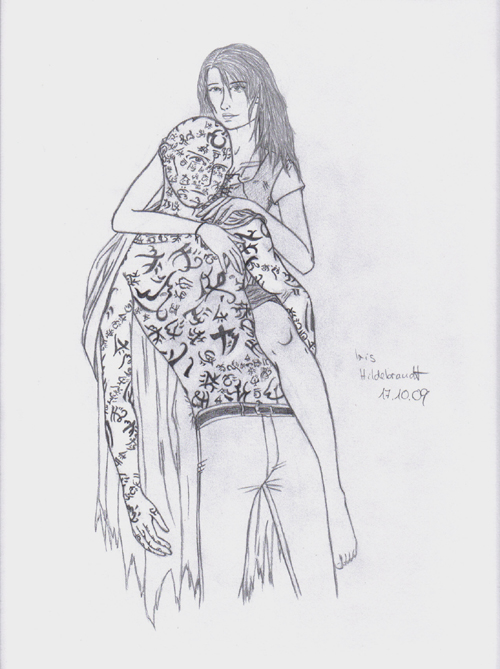 "Rojer" and "Leesha and Arlen" entered by Iris, AKA Rainbow Sword.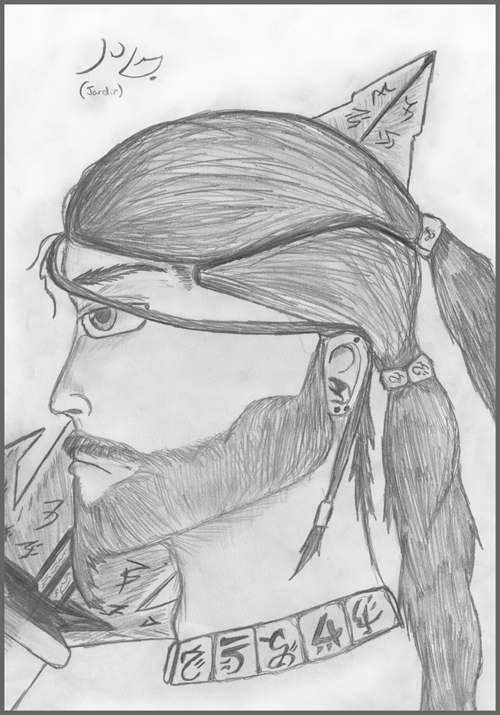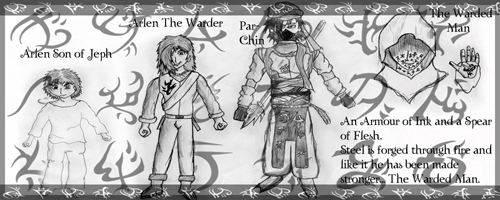 "Jardir" and "Arlen timeline" (click to enlarge the latter) entered by Dwayne, who some may remember as one of the winners of the Casting Call contest.

Step on up, people! Don't be shy to enter. To make you feel more comfortable if you don't think your art is very good, here are my initial avatar designs for the Painted Man, both of which I later discarded because they sucked so hard: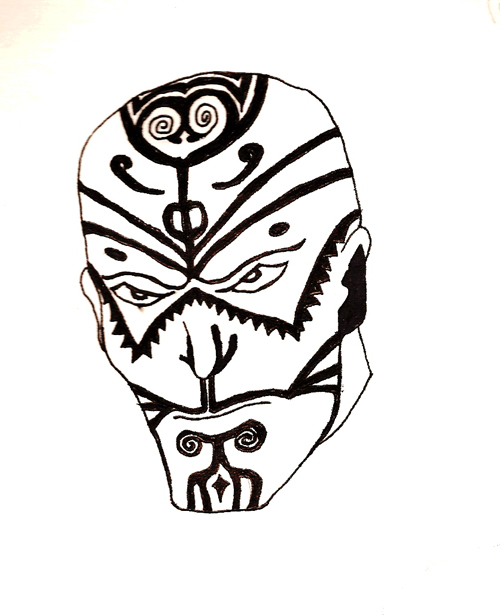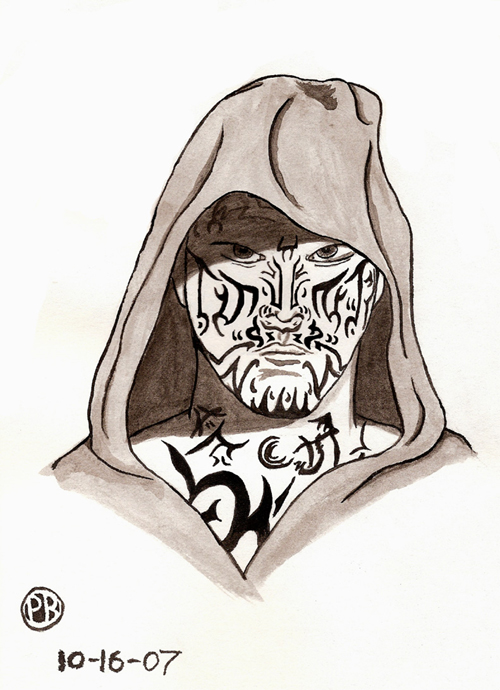 Also, if art isn't your thing, there is an informal contest to name my new office. The winner gets… like, a prize or something. Or maybe at the end of my final video diary will say your name and tell the world you are awesome. I dunno yet. Like I said, it's informal. There have been lots of great ideas so far, though!