Entries in the Desert Spear ARC Contest are starting to pick up speed. Here's what came in yesterday:
Shhh! Aussie Brian doesn't want anyone to know he reads at work: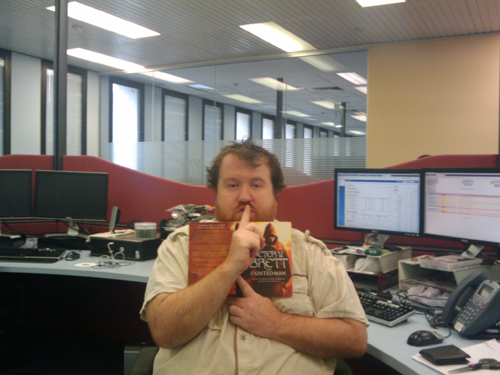 German Iris is well protected as she reads. I love her room. The neat orderly bookshelves of her comics and fantasy novels remind me of my own collections.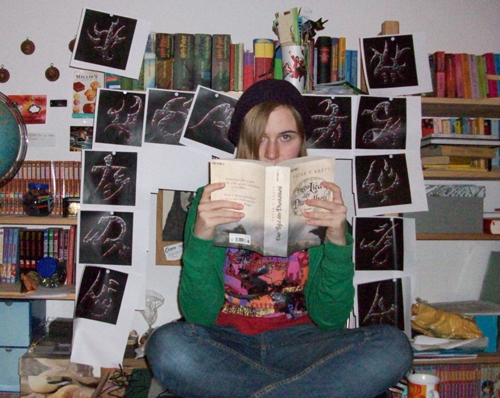 French Jess got so scared of the demons she warded her closet and started reading in there: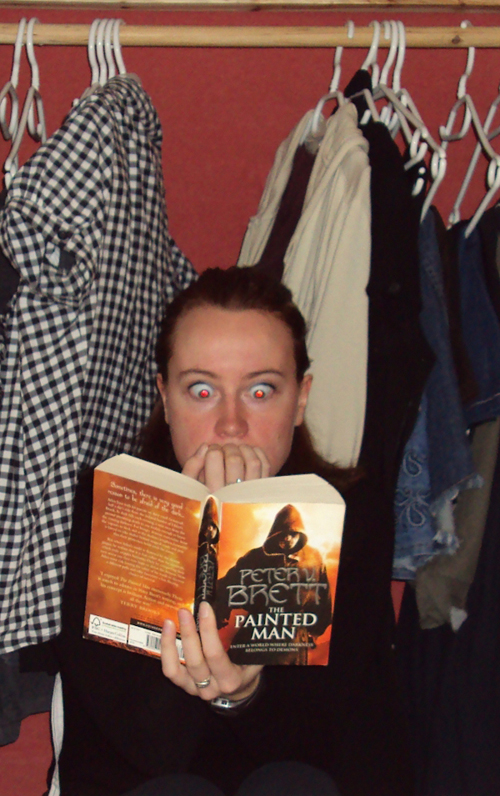 Aussie Emily took The Painted Man to the desert to set the scene for the new book: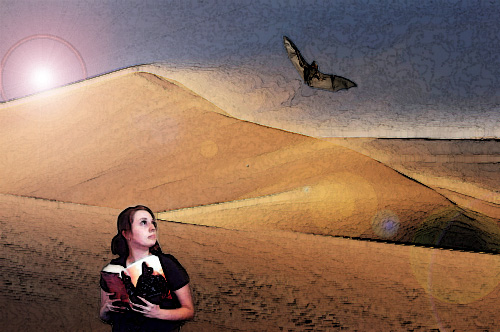 Texan Mihir cropped himself out of this photo, but I love it anyway. It really looks like the Painted Man is just strolling down this dark road at dusk: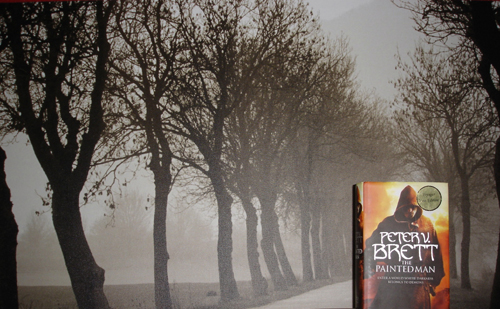 Remember, the contest will go on for some time, but the best entry to come in by this Friday, Dec. 18, 2009, gets a copy for Christmas!