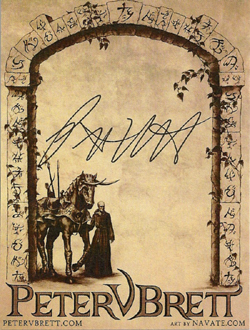 Apologies for the delay on this post, I know I've been promising it for a while. As I've noted in some recent posts, things have been pretty busy lately with both The Great Bazaar and The Warded Man MMPB publishing this month, and The Desert Spear only a week away in the UK, and two weeks away here in the states.
Busy Bee.
But to be honest, there was another reason, as well. I wanted to experiment with postage costs and delivery times a bit before promising anything. A handful of readers, people from all over the world, requested plates after my original post. It was a really good sampling, and I decided to use them as a test group. I am now pretty confident that I have a good system in place to fulfill requests.
So.
I have 500 signed bookplates to give away. You can read all about the plates in my original post about them a few weeks back.
As I keep reminding everyone, The Desert Spear is going on sale next month, and I want you (yes, you) to have a signed copy, even if you won't be able to make it to any of my upcoming signings. Here's how we can make that happen:
Step 1: Send an e-mail to bookplates@petervbrett.com with "Bookplate Request" as the subject line. In the body of the e-mail, please include your name and mailing address so we know where to send it. If you want me to personalize the plate, please let me know who to make it out to. The bookplates come at no charge, including postage. My gift to you.
EDIT: Please also include a personal note so we know you are a true fan. Something as simple as: Arlen is my favorite character or I love the books and just bought The Warded Man for my brother. For more information check out the most recent post about bookplates.
Step 2: Wait a couple of weeks. Possibly more if you live in Fiji or something. Receive your bookplate in the mail.
Step 3: Take your copy of The Desert Spear (which by then you will know is the best book ever).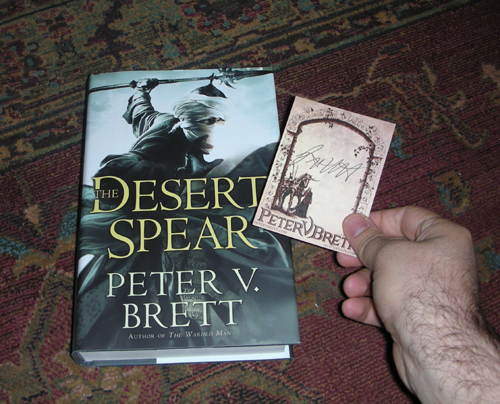 Step 4: Open the book and fold back the jacket on the inside front (or back, your preference) cover.
Step 5: Crack and peel the sticker back of the bookplate.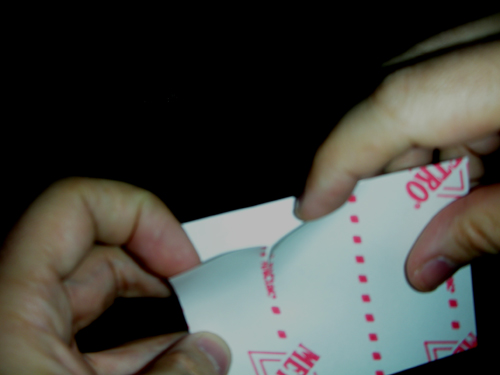 Step 6: Carefully adhere to the inside cover of the book.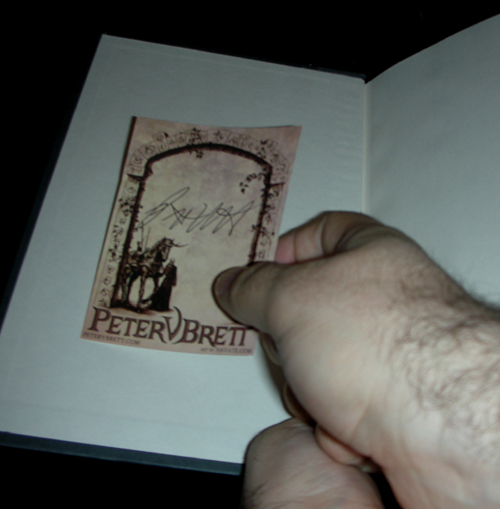 Step 7: Admire your handiwork. Fret over whether you centered it just right.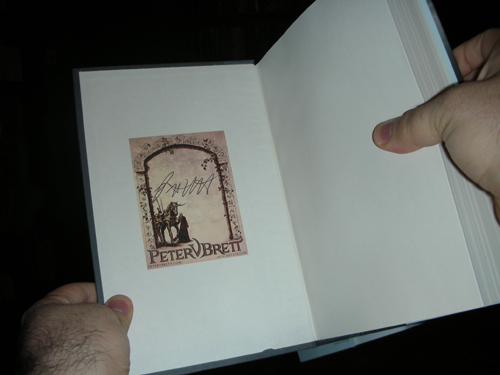 Step 8: Enjoy your autographed copy!