Had an awesome time at NY ComicCon today. Did a babbling video interview with SUVUDU (sorry about the awful sound, we picked up a lot of background noise at the con):
NYCC Video Interview: Peter V. Brett from Suvudu on Vimeo.
After that, I wandered the con floor till I got museum feet, and then was on an awesome packed-room panel with Jim Butcher, Joe Abercrombie, Naomi Novik, Brandon Sanderson, and debut author Deborah Harkness. With all the heavy hitters onstage (me being the least of them), there were people standing in the aisles and literally dozens of people who couldn't fit in the room.
Needless to say I was scared shitless, but I think I acquitted myself well. Random House recorded the panel, so I will soon have a video link to share with everyone. It was pretty amiable, as you can see: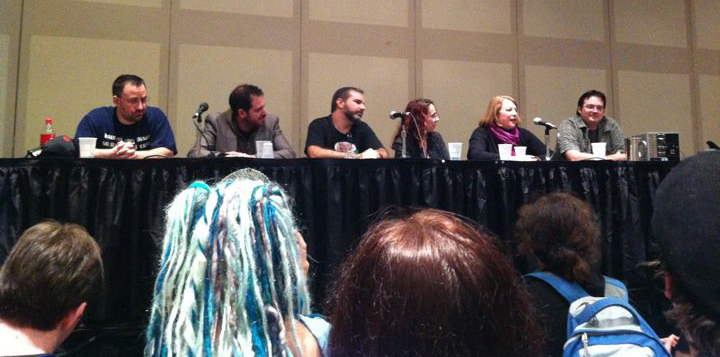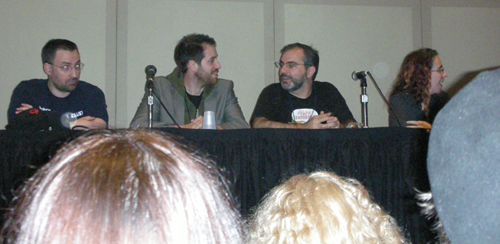 But then, we went to a bar, and things between me and Joe got a little ugly…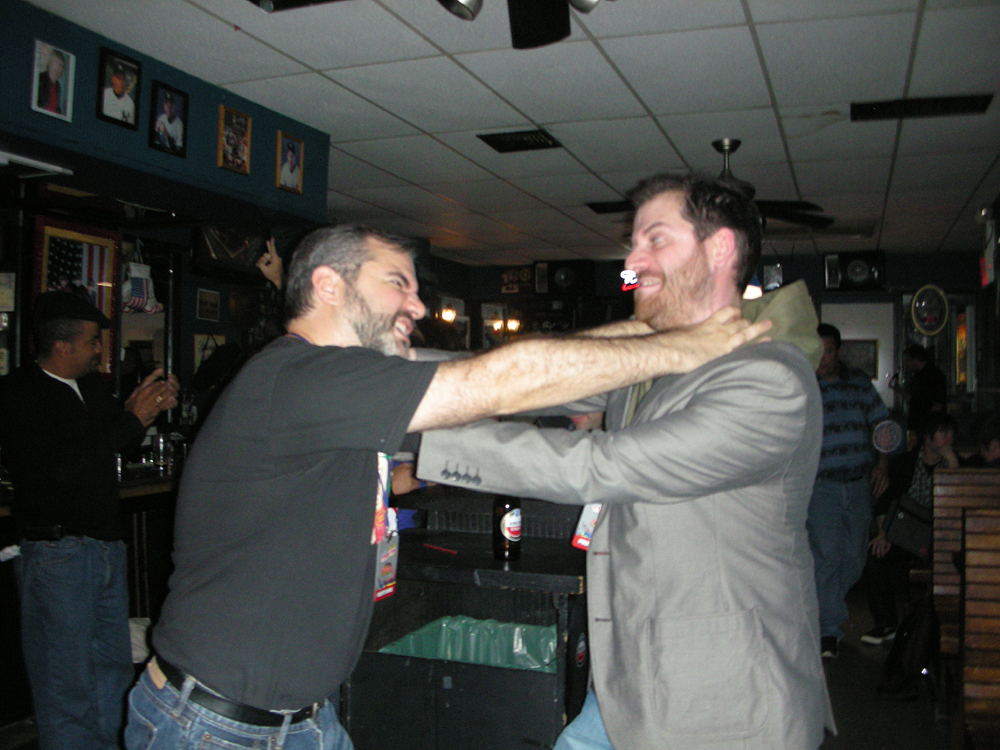 Tomorrow (Saturday) I have a signing at the Random House booth (#2223) from 3-4, and on Sunday from 11-12. Both signings will have free paperback copies of The Warded Man for fans, and they will be selling Desert Spear hardbacks. Come one, come all!