The Brett clan went out to Queens today to see clan Francopulos. My buddy Jay is my evil twin, or more appropriately, the Chewbacca to my Han. The Anakin to my Obi Wan. We have been trusted wingmen at many an SF convention deep in enemy lands.
I love going to Jay's house. It is so full of nerdy goodness. Like me, Jay has a mild obsession with toy collecting, particularly superhero and SF action figures. Also like me, he has seeded his child's toys with them, in hopes something will take root.
We've all seen the results with Cassie.
So amongst all the usual Fischer Price and Playschool nonsense in Jay's living room, there are a bunch of Marvel Legends Action figures, a plushie Spider-man, a rounded, kid-friendly Iron Man, etc. There are also balls, balloons, an active Wii on a 46″ screen, etc.
And the food. Can I mention the food? In addition to full trays of fallen-off-the-bone pulled pork, there were not one but TWO completely separate appetizers wrapped in bacon. Seriously. Heaven.
But I digress. Out of all these distractions, including the ever coveted but seldom available (to Cassie) potato chips, what item was she immediately drawn to, and does sh then cling to for the rest of the party? The inflatable lightsaber.
Oh, she is of pure nerd blood. See my young padawan below. The Force is adorable with this one: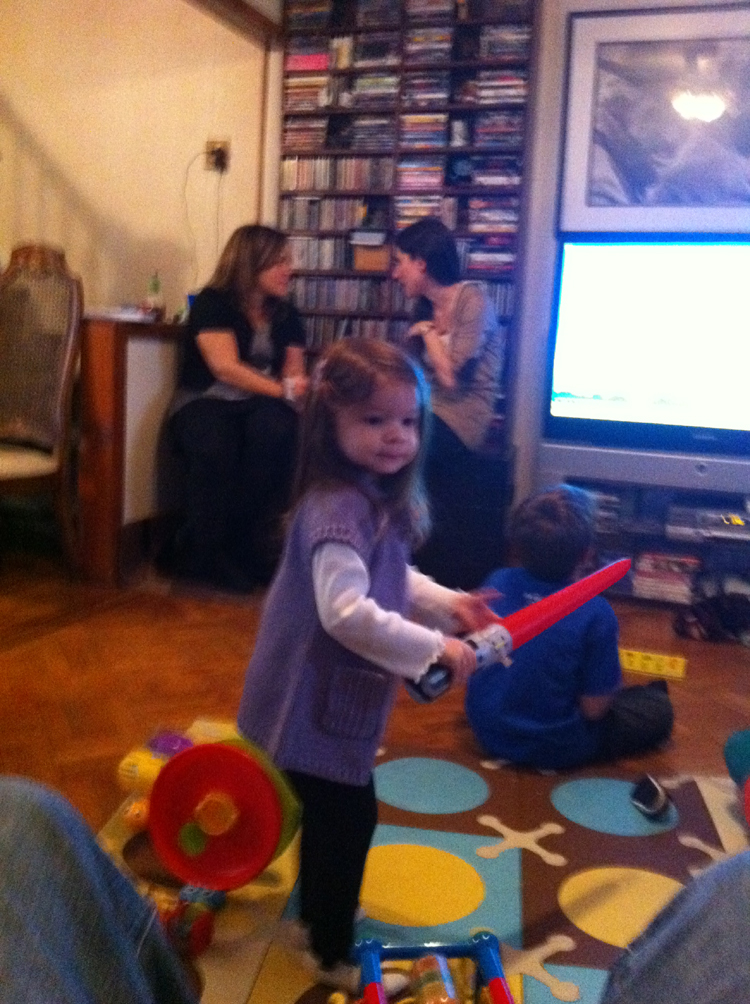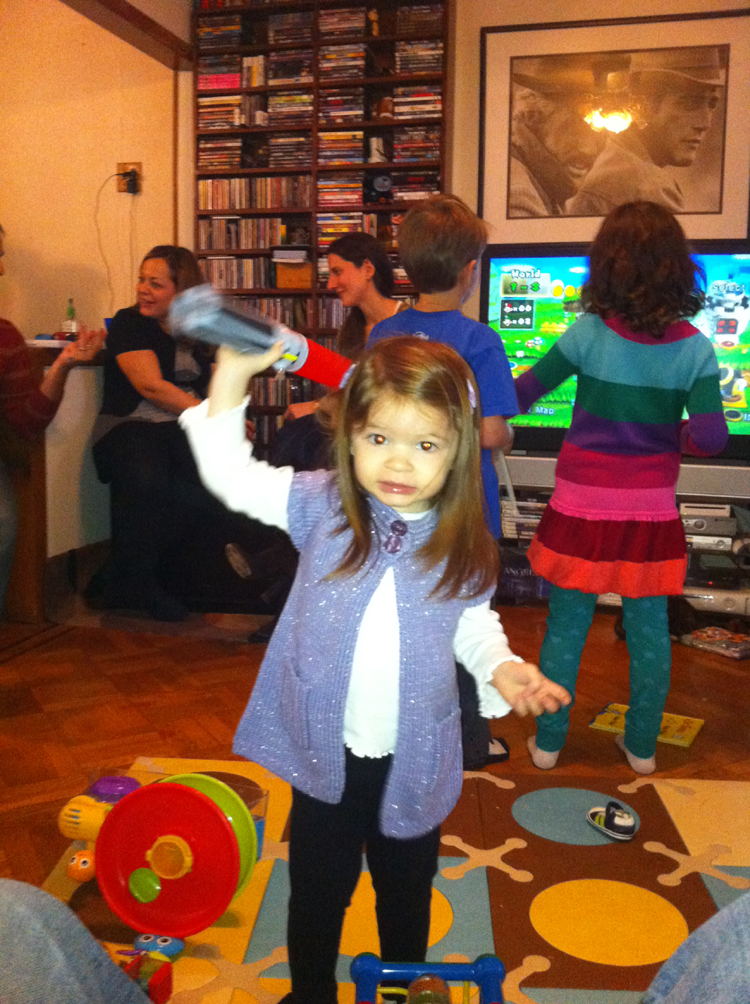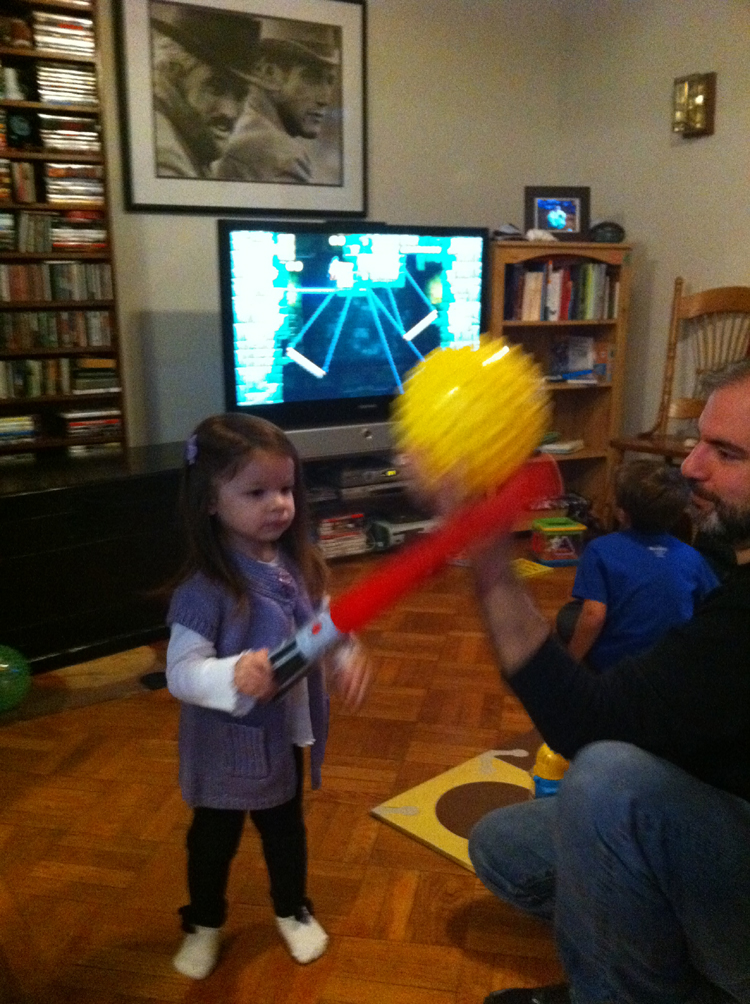 But the awesome didn't end there. Then Jay takes me upstairs to his lair/workshop/attic/man cave, and shows me the Homemade Heroes entry he never finished. It was supposed to be Arlen fighting a huge crowd of dal'Sharum, but all he finished was Arlen. The dal'Sharum are still an assortment of Darth Mauls and Tusken Raiders (Sand People). Jay was hand making spears by cutting apart spare Gi Joe weapons for blades and gluing them to wooden kitchen skewers. Awesome stuff: