Have I mentioned how much I love Google Alerts? For all the thousands of pirate download sources for my books that leave me sour and annoyed, it brings me gems like this that make it all worthwhile.
Longtime readers may recall a piece of fan art I posted eighteen months ago or so by a young  artist from the UK, Nicadom, who had just finished reading The Painted Man and was feeling inspired: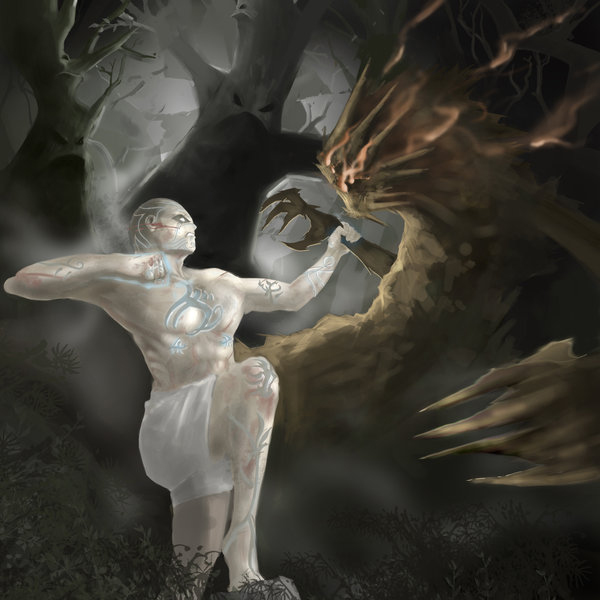 Well, just the other day, google pointed me to a new piece from Nic, this one based on a scene from The Desert Spear: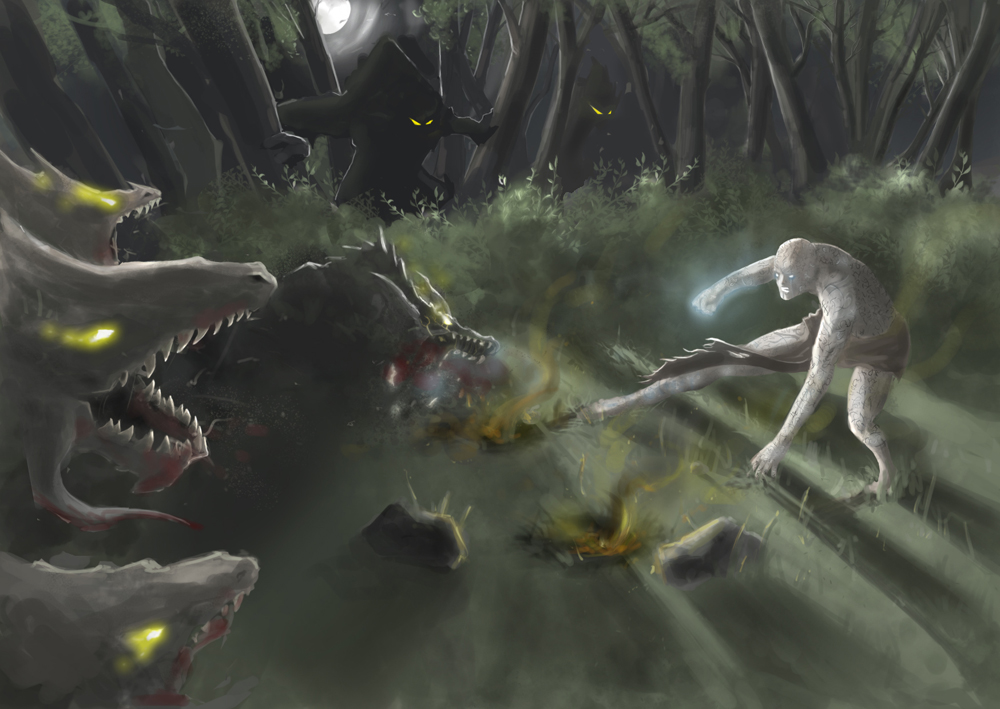 Not only is this awesome in and of itself, but it's also really amazing to watch Nic's skill and talent grow. This digital painting is kickass. Thanks, Nic!
OK, enough bloggery. Back to The Daylight War…