Leave it to Margherita to skew the curve.
Again.
My heart stopped at little when I saw this entry.
Hi Peat!
I've finally finished up my entry for the Cosplay Contest. I can't describe how much fun I had putting this together! 😀
I had originally considered cosplaying Leesha, Renna or Wonda, but in the end went with Inevera. I figured I might be able to physically pull her off better than the other characters. I'm so glad I did! I really couldn't stand Inevera throughout The Desert Spear. She left a bad taste on my tongue. But having to BE her has changed my mind. I see her character in a whole new light and, now that I know she's got her own POV chapters coming, I'm looking forward to reading more about this devious woman.
Somehow, between learning to sew from the internet, figuring out how to put an outfit together without a pattern, ripping stitches out plenty of times and having to re-sew, and trying to find time away from work and a curious 3 year old, I managed to get at least this one entry done.
There are a bunch of pictures. And a huge thanks to my friend, Heather, and her husband, Derek, who helped put the character photos together.
1. Derek did a wicked job editing this one. You'd never know I have burn scars covering my left leg from top to bottom. I didn't have the balls to show them off to all of your followers. It took enough for me to have the scars exposed to Heather and Derek during the shoot. :s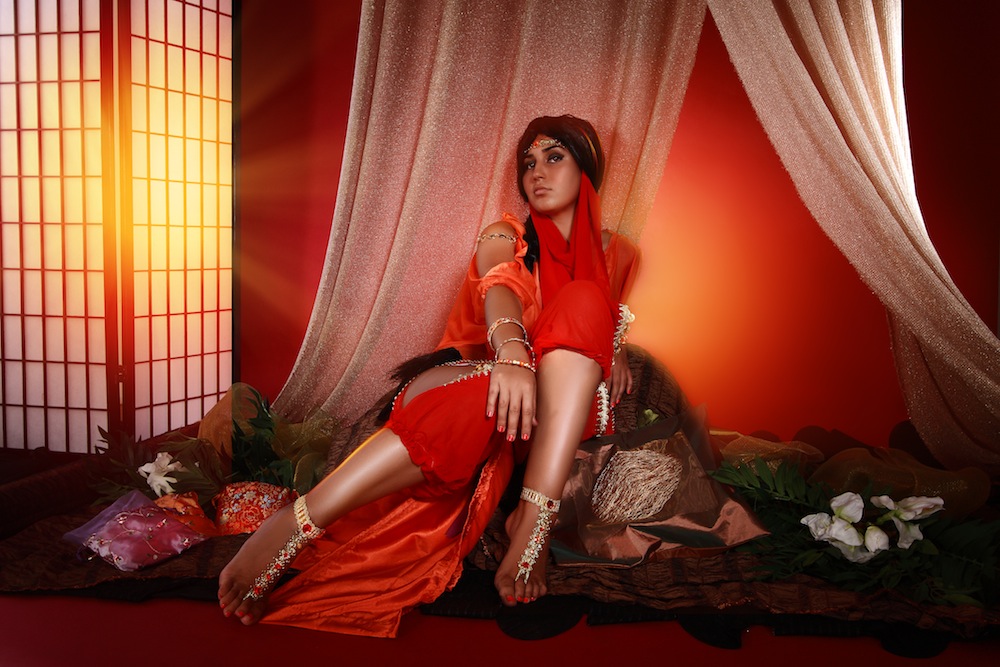 2. Derek added an awesome backdrop to this one and gave me some devilish red eyes.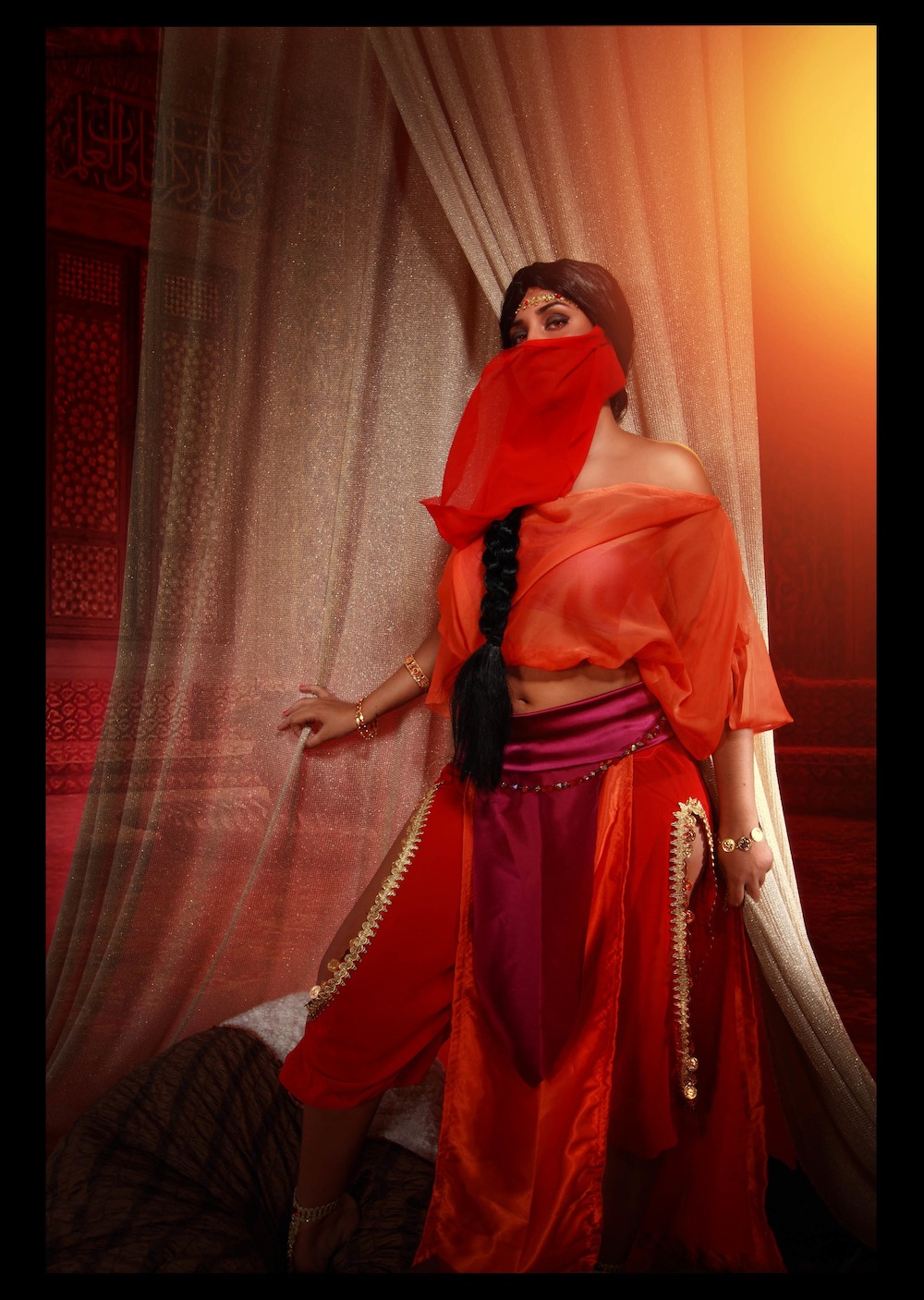 3. Here's the curved blade I made out of clay. I had never played with clay before. That was fun; tough, but fun. I started to "etch" the wards into the blade, but I was rushed and ended up just drawing them on with marker. You can't see them in this picture because of blending.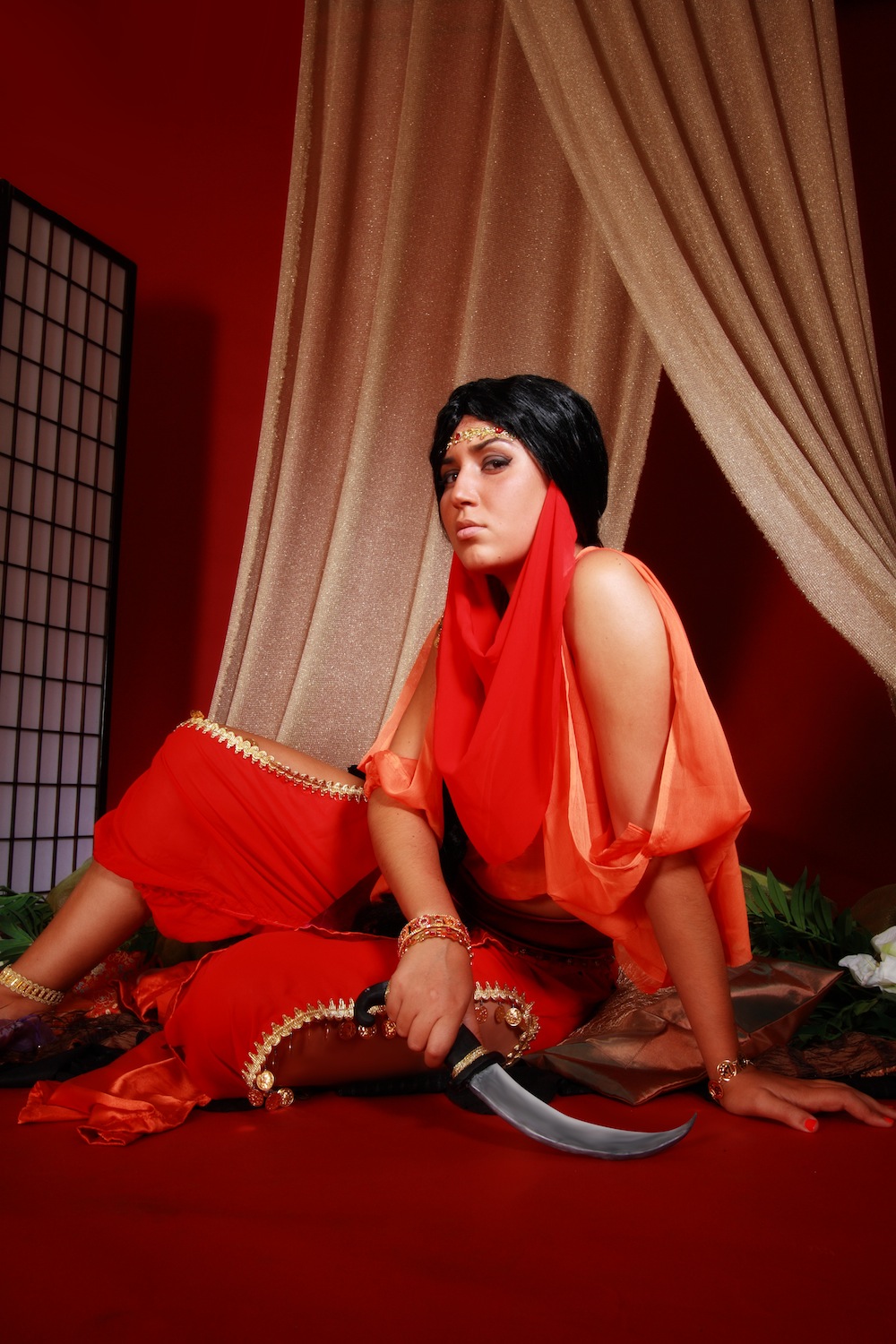 4. This one, I edited. I'm not used to editing photos on Photoshop so it isn't very neat. Wanted to give the idea that all the windows were covered and the room was completely dark except for where the Alagai Hora were glowing red and reflecting off of me.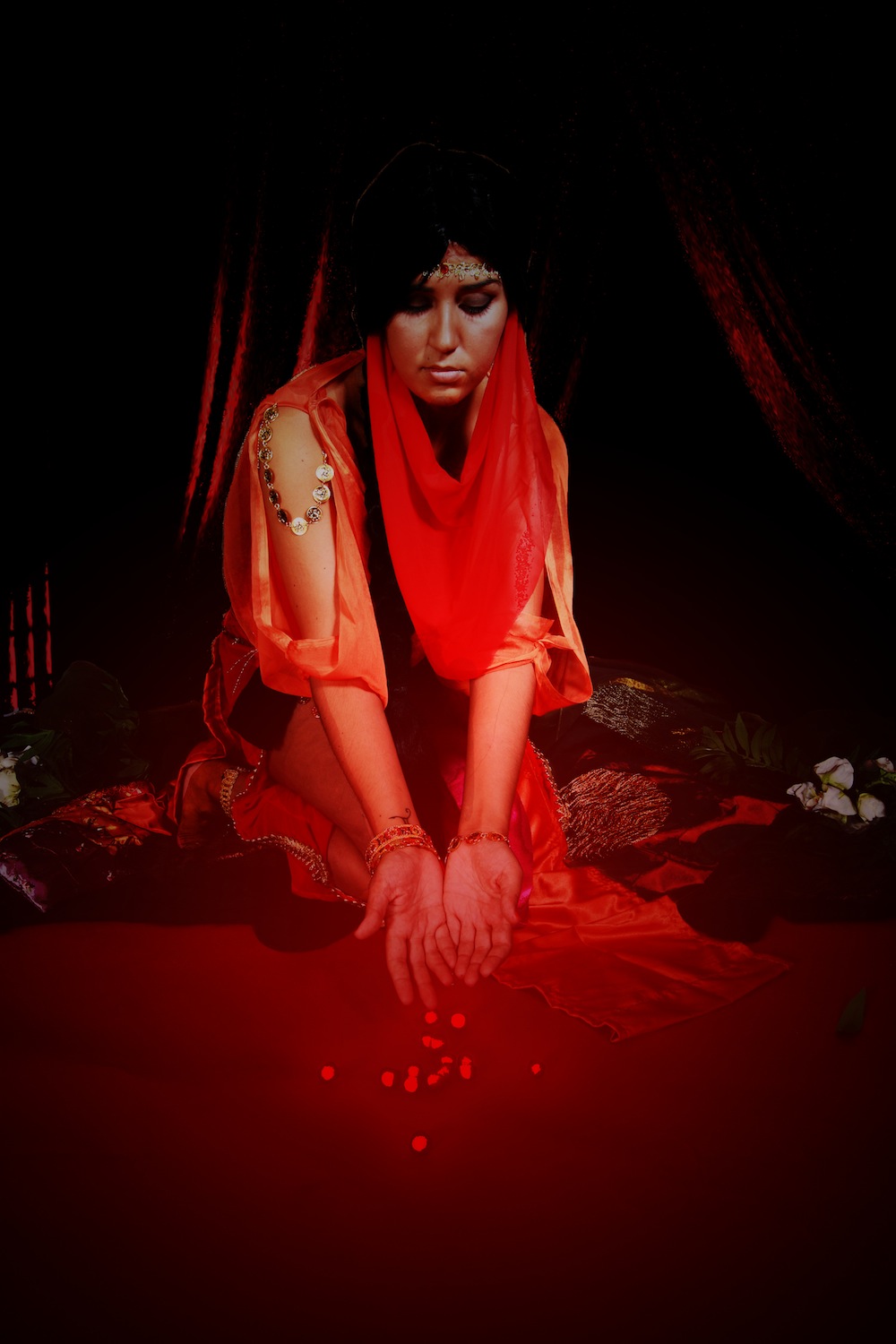 5,6,7,8. "Jewelry of gem and warded gold". A double of the warded bracelet was also added to one shoulder of the costume. There are coins dangling from the slits in each side of the pants as well. I didn't get a chance to ward them, but I will.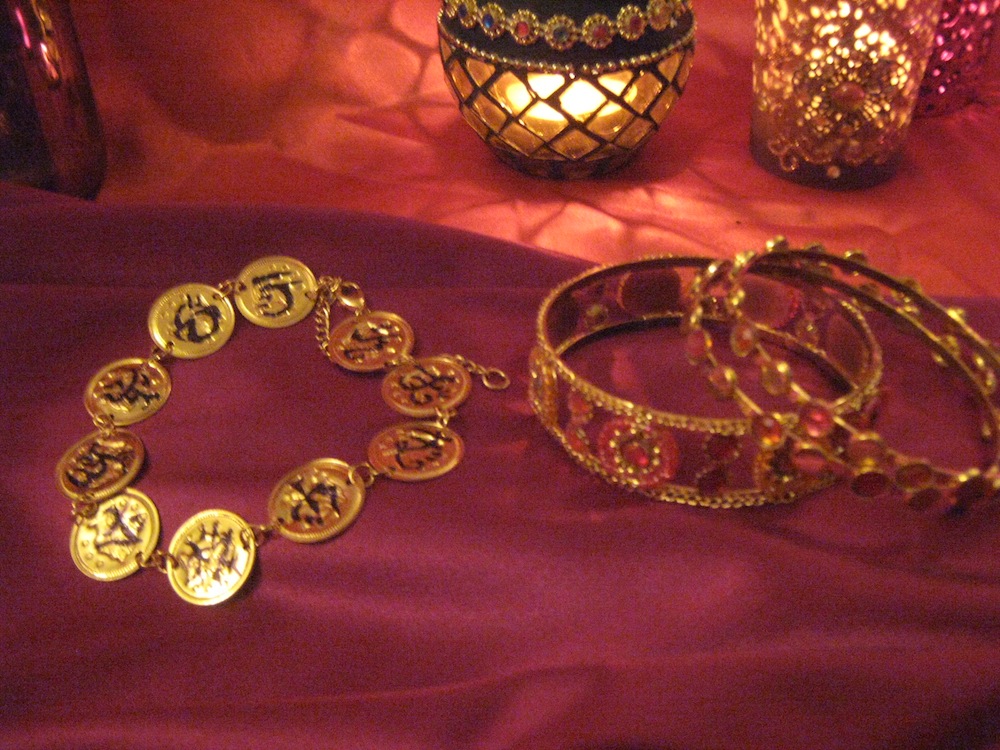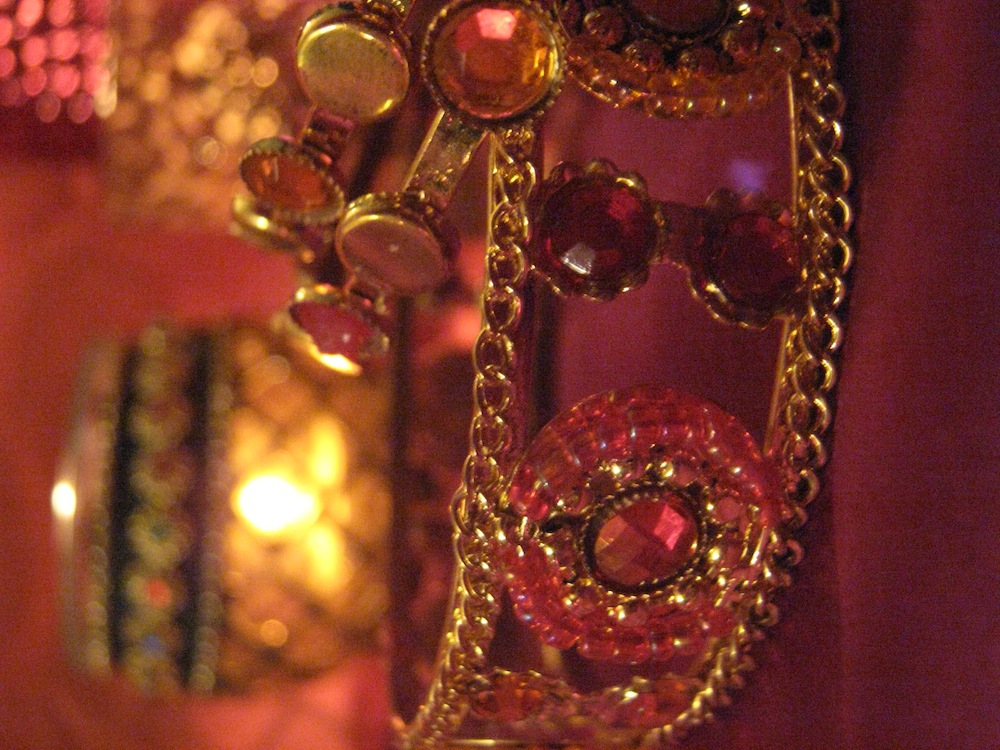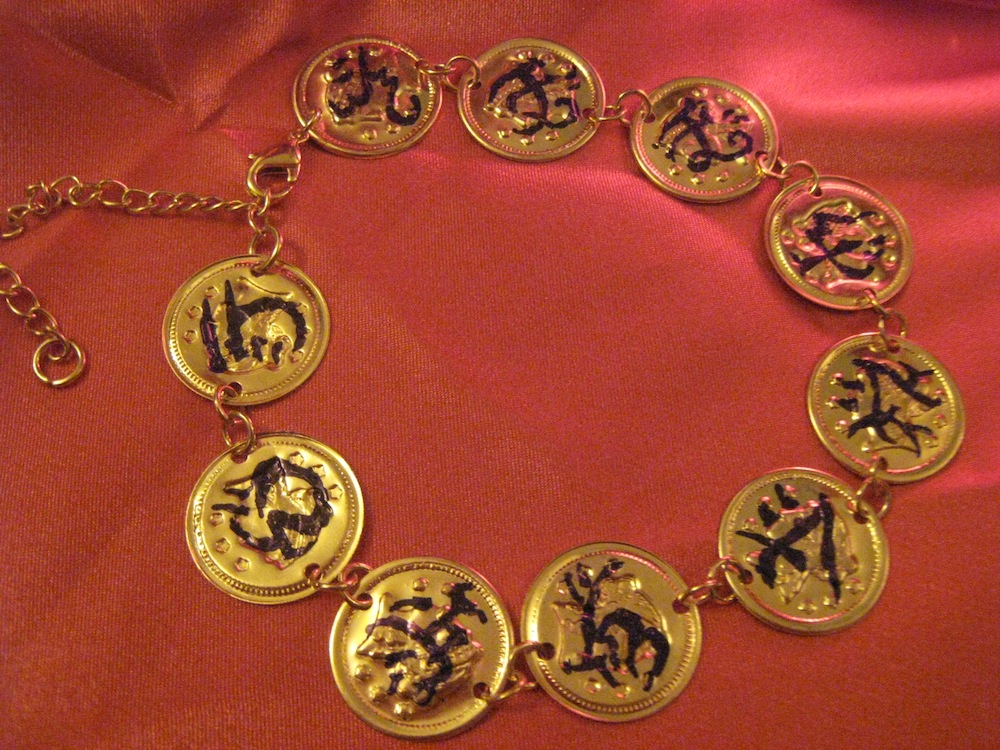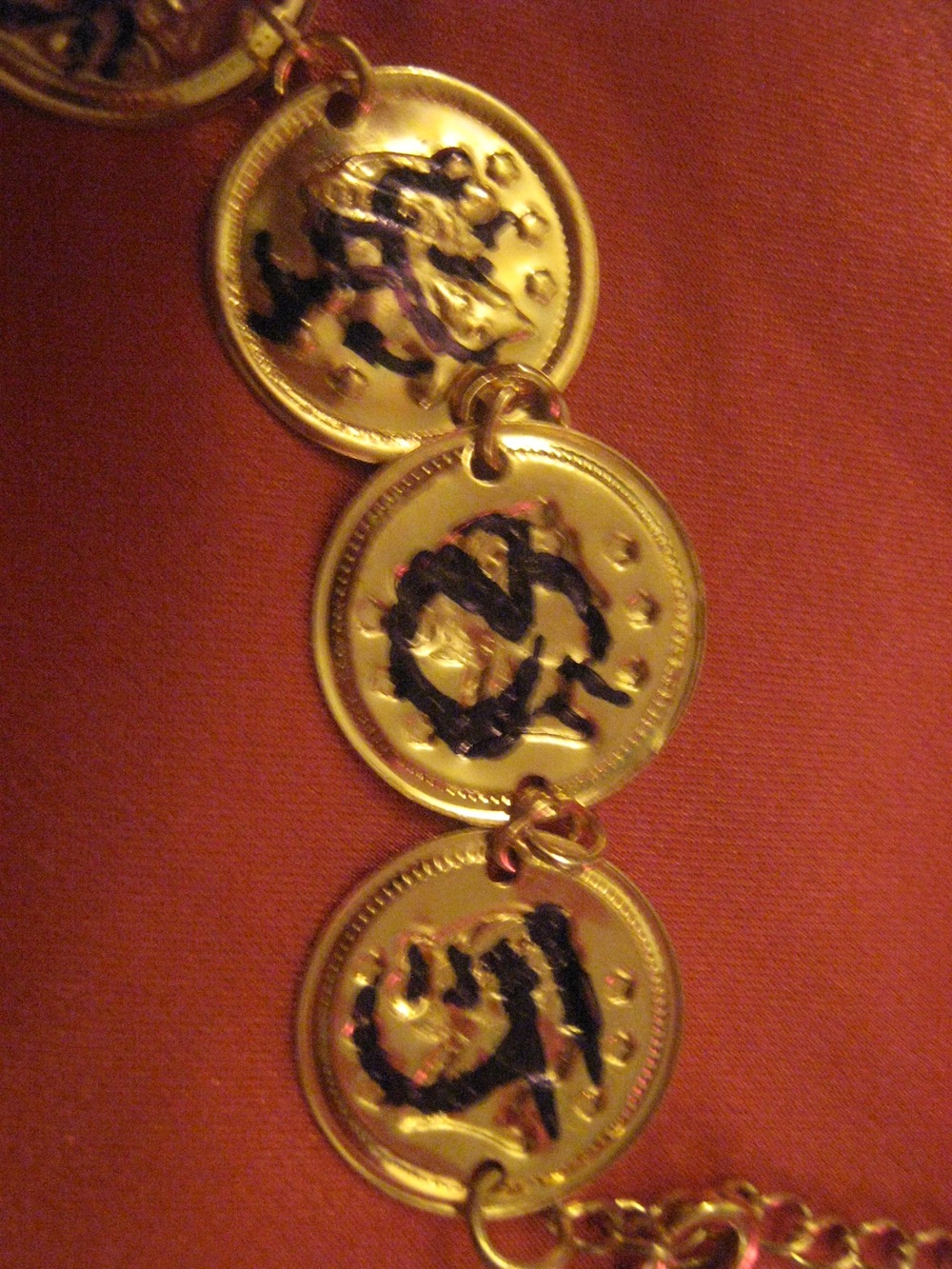 9,10,11. Close up of curved 'clay' dagger. It came apart a couple of times so I added clay wards to the hilt hoping it would help keep the pieces together. I dunno… I thought it was appropriate.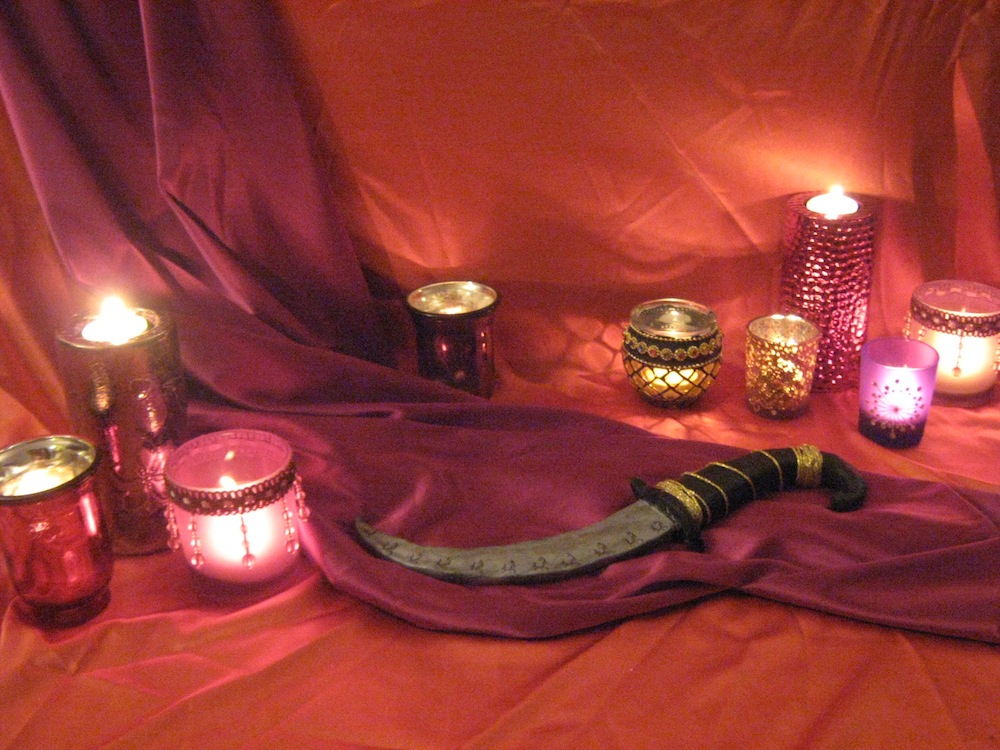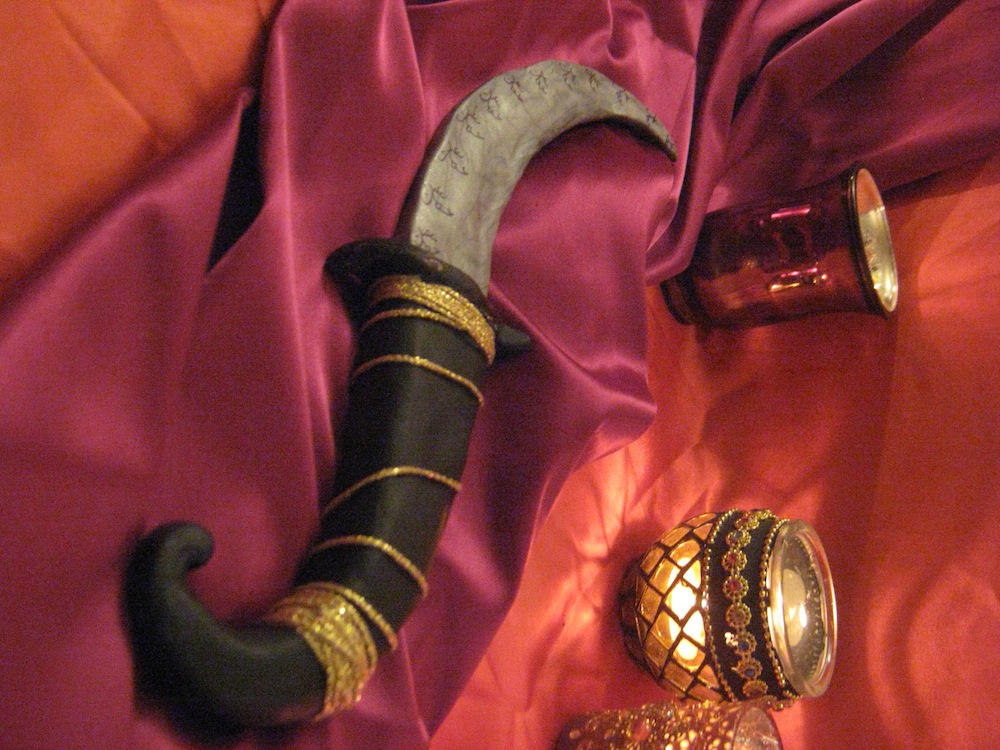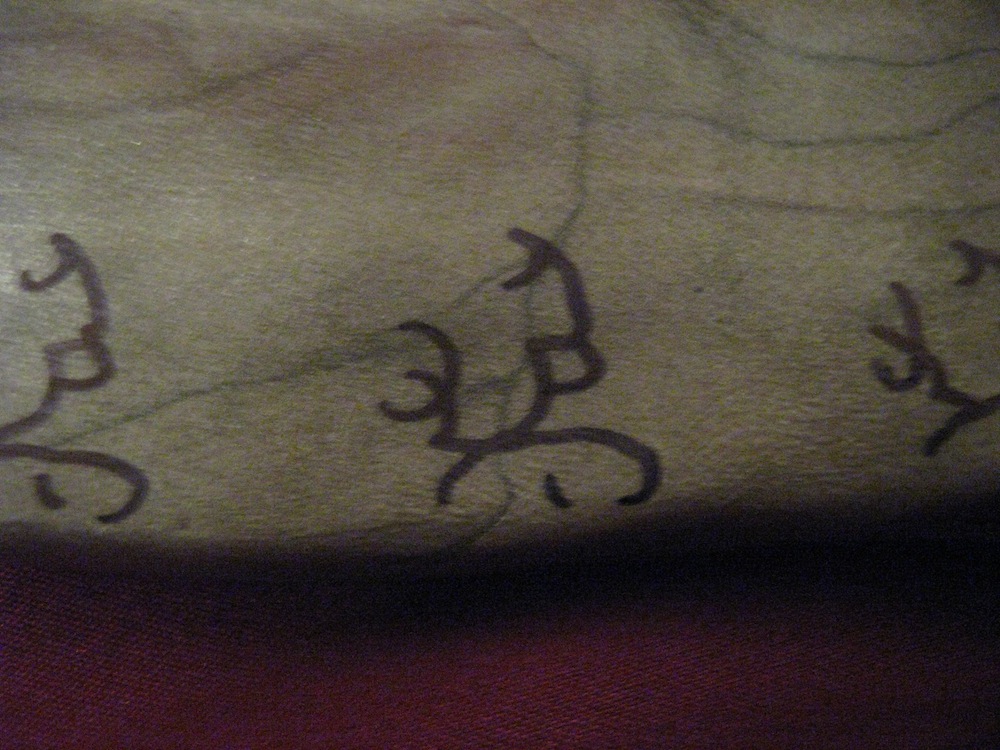 12,13. Hora pouch and belt. The pouch is made of black velvet (couldn't find felt), has a drawstring and is attached to the waist by a string of colored beads.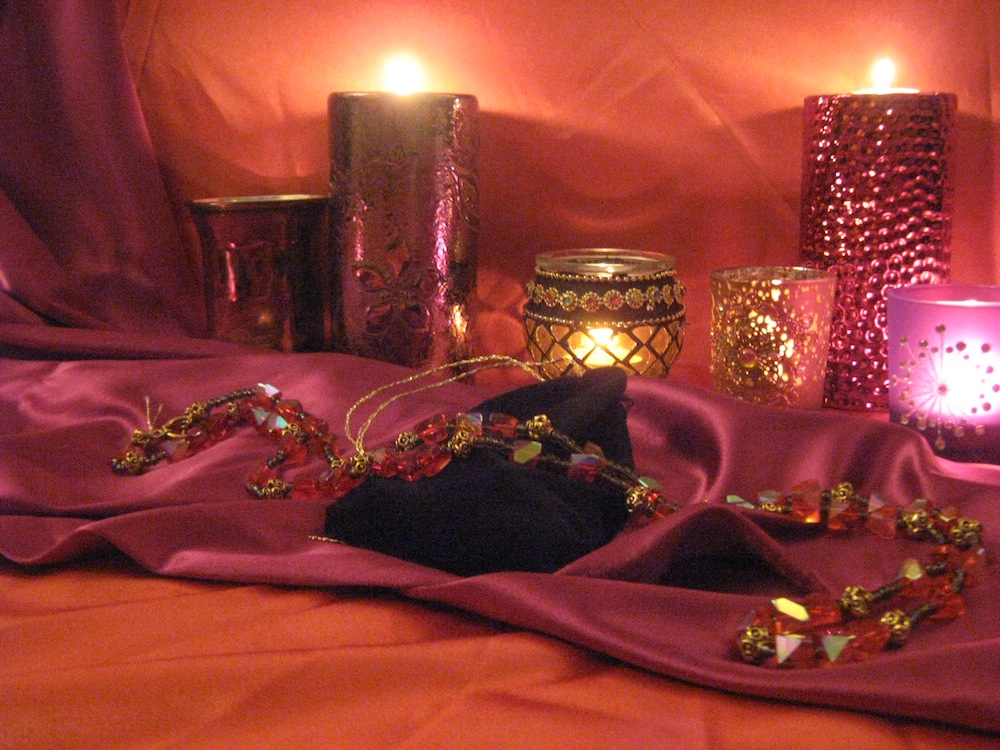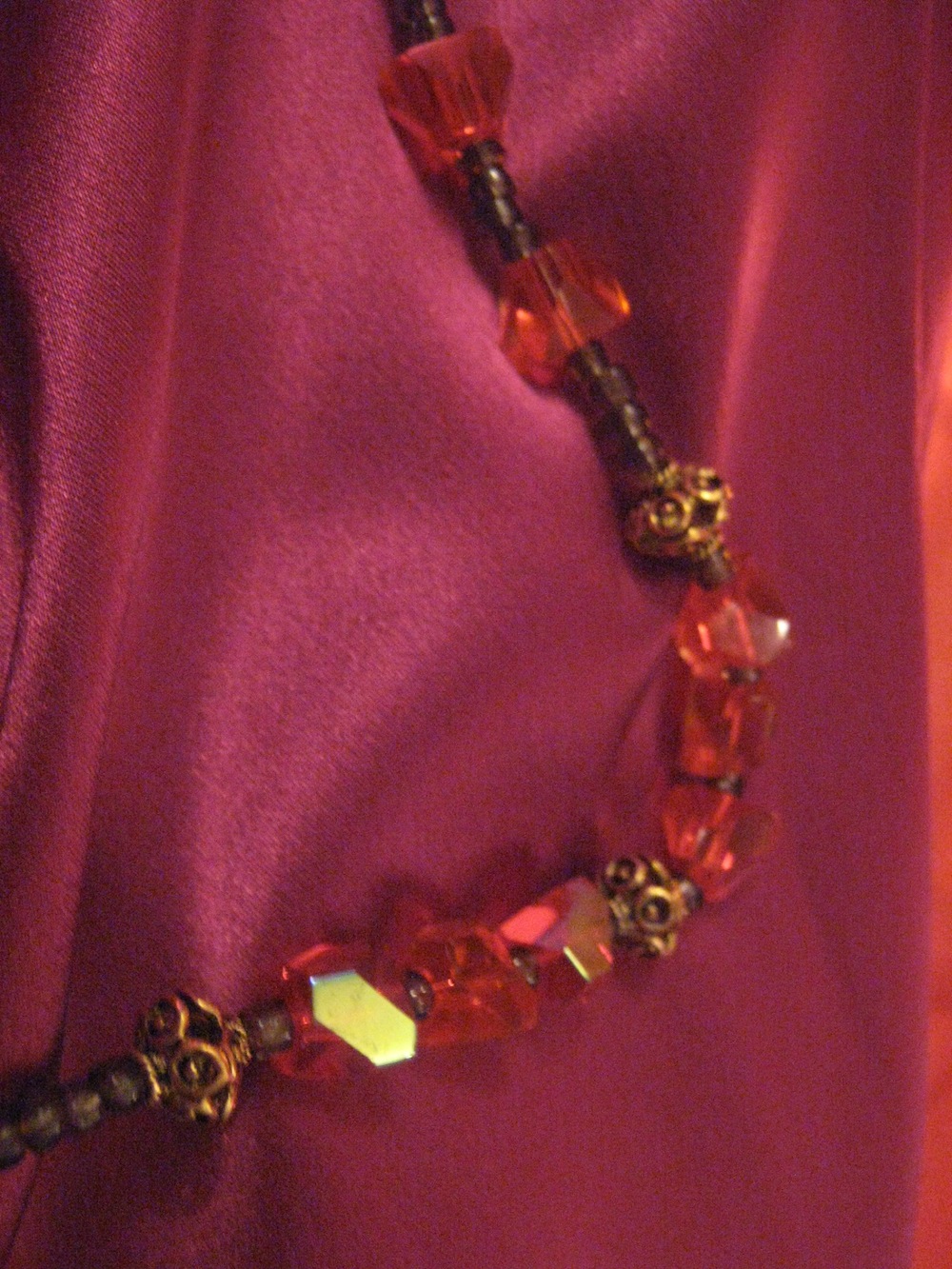 14. Alagai Hora and pouch. Over a dozen dice made of clay and carved with wards.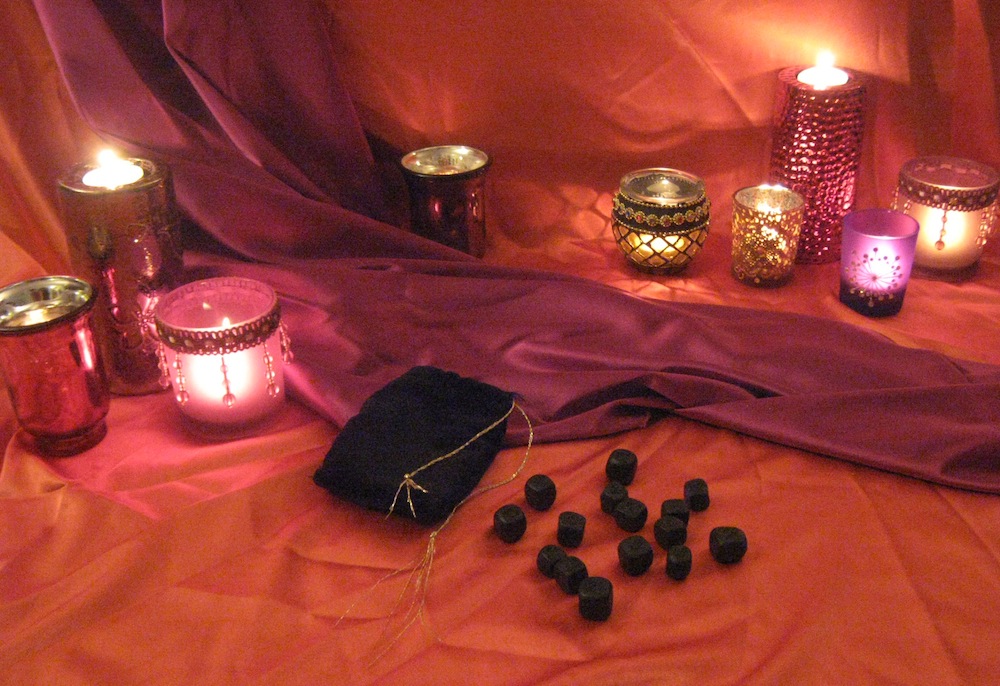 15. Alagai Hora close-up. Here is a shot of the hora with a better view of the wards carved into them. A couple are blown up to see the wards more clearly. There is also the alagai hora piece that Inevera uses to knock Jardir out. It looks like a lump of coal until the wards flare red, so I carved a ward and filled the carving with red clay. I wanted to make an alagai skull as well, but I just didn't have the time. I've got a lot of clay left over now.
Anyhoo, I hope I've done the character some justice. I will never forget this contest and the awesome time I had entering. Thank you for this wicked opportunity.
Margherita