So after what feels like forever, I finally have almost all the prizes for the Cosplay Contest Winners in order. And by "winners", I mean everyone who entered because they are all awesome.
The Grand Prize, an original painting by Lauren K. Cannon inspired by Margherita in her Inevera costume with her face painted in, is in the works. Lauren and I have exchanged a few messages and picked a pose and color sketch, which will show our favorite dama'ting in the great Krasian temple of Sharik Hora.
Already, the three First Prizes, warded silver necklaces from Fotini Designs, are out the door and will soon be received by the deserving winners. They are gorgeous. Rebecca took a picture of one before she sent them out: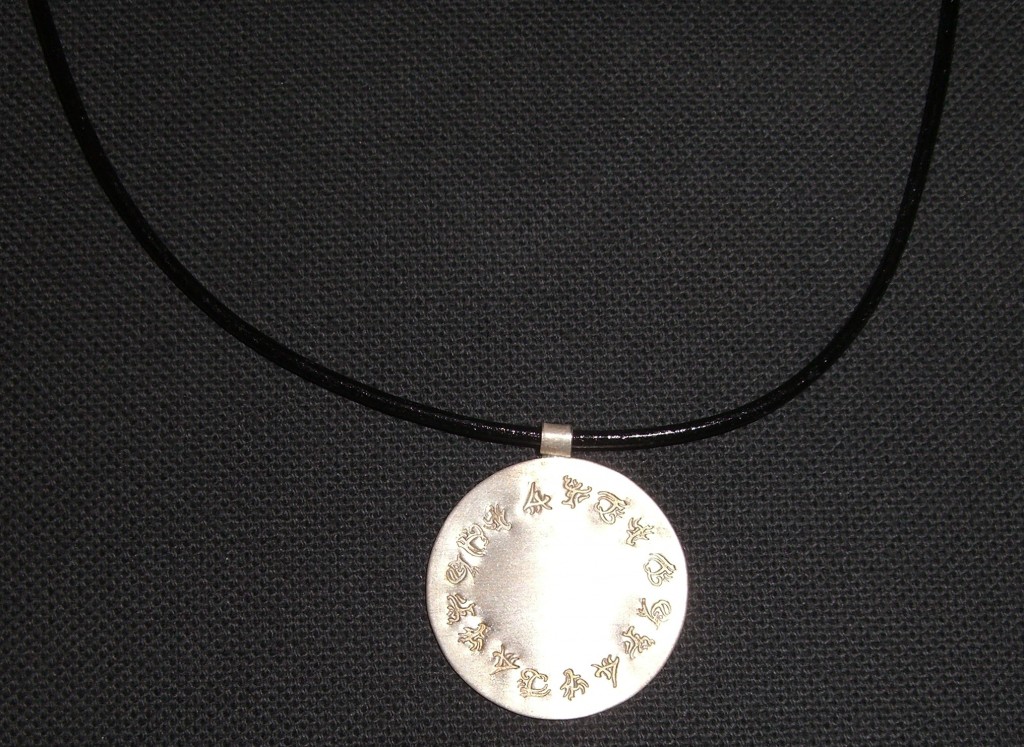 The dozen or so Second Prizes took a little longer, because the dice bags I initially ordered were WAY too small to hold a set of four of the warded Succor dice we had made. The dice look amazing, though, and each set of four will go out with a black velvet bag and a set of printed instructions taken as a quote from the book: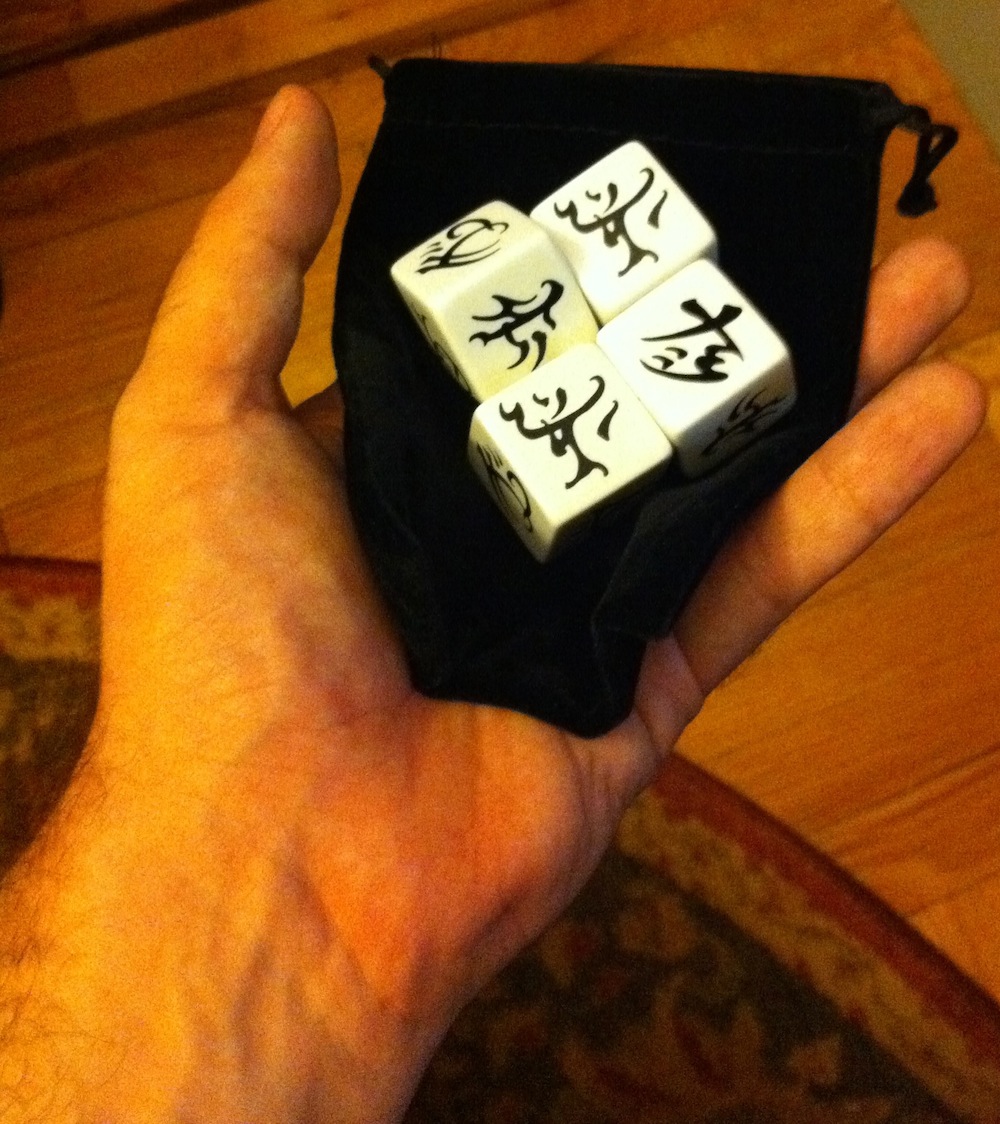 Succor
From The Warded Man:
"Let's play succor," Beni said. She pulled a tiny leather pouch from her pocket, rolling four wooden dice onto the floor of the loft. The dice were painted with symbols: flame, rock, water, wind, wood, and ward.
There were many ways to play, but most rules agreed you needed to throw three wards before rolling four of any other kind.
An interesting thing about the quote is the "many ways to play" line. Indeed there are, and more people should have a chance to. If you're interested in a free set of Succor dice, come up with a fun game using them and post brief rules for it it in the comment section. Best five to come in the next week or so will win.
Ready… go!