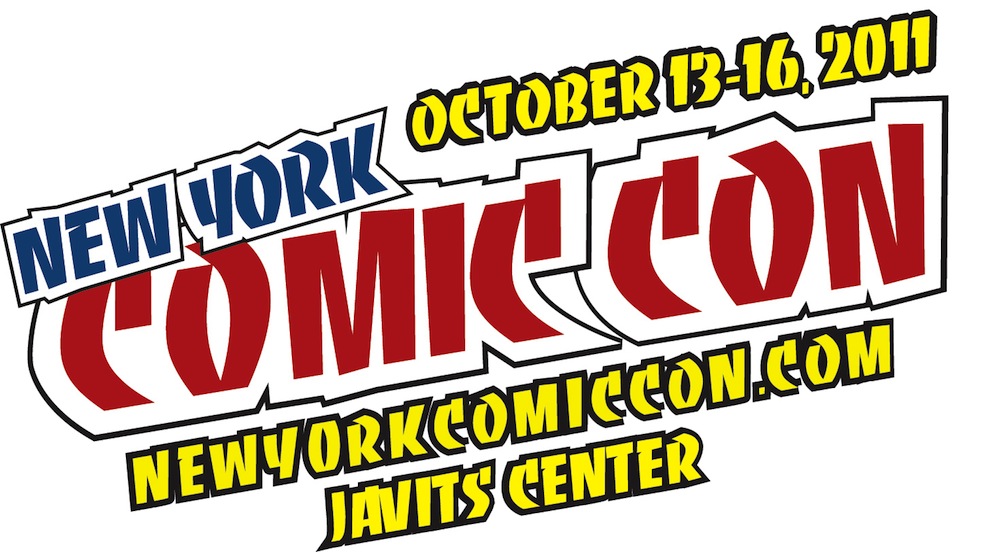 Lots of updated info on my appearances as my one of my favorite conventions, NY ComicCon draws nigh. Here is the latest:
Friday, October 14
Don't be fooled by the name of my first panel. While there will certainly be discussion of steampunk and zombies, this is basically a showcase panel for  all of Random House's genre offerings in the year to come (including epic fantasy by yours truly). Not to be missed!
The Del Rey Spectra Steampunk Zombie Invasion
Date: Friday, October 14
1:15 pm – 2:15 pm
Location: 1A23
Description: Join authors Peter Brett, Naomi Novik, Lia Habel, C.E. Murphy, Scott Westerfeld, plus Del Rey Spectra editorial staff as they reveal strange and ominous projects in the works. Limited prizes to be awarded, while supplies last.
Track: Sci-Fi / Fantasy
Signing: Peter V. Brett
Date: Friday, October 14
3 pm – 4 pm
Location: Del Rey Booth
Saturday, October 15
I will be going at 4pm to see my fellow JABberwocky authors Myke Cole and Jack Campbell at their panel:
Accelerate to Attack Speed: Military Science Fiction
Date: Saturday, October 15
4:00 pm – 5:00 pm
Location: 1A02
Speakers: Jack Campbell, Myke Cole, Taylor Anderson
Description: Military SF/F authors have kept readers at the edge or their seats by incorporating wartime experience and strategies of armed conflict into the far-future and alternate history worlds they create. Not since Luke Skywalker blasted the hell out of the Death Star have we seen such interest in war-inspired science fiction and fantasy. Perhaps a sign of the time we're in (and whatever might be said, we all bow before Scalzi's influence) people just want books about good guys defeating unfriendly space invaders and plausible visions of a future military. May the force be with everyone in the audience as Taylor Anderson, Jack Campbell , and Myke Cole, fire up their ammo and discuss this Semper Fi friendly subgenre of popular fiction.
Track: Sci-Fi / Fantasy
After that panel I will be running over to the Del Rey booth for another signing…
Signing: Peter V. Brett
Date: Saturday, October 15
5 pm – 6 pm
Location: Del Rey Booth
Then my big panel with another great JABberwocky author, Brandon Sanderson…
Winter Is Here: Epic Fantasy Takes The Throne
Date: Saturday, October 15
6:30 pm – 7:30 pm
Location: 1A15
Speakers: Brandon Sanderson, David Chandler, Nils Johnson-Shelton , Peter Brett , Philippa Ballantine , Rae Carson
Description: Long a staple of the SF/F genre, epic fantasy is poised to take a coup over the bestseller lists, thanks in part to HBO's fantastically popular series based upon George R.R. Martin's "Game of Thrones" novel.  This summer saw signing lines hundreds of readers deep (luckily none with swords in hand) for #1 New York Times bestselling author Patrick Rothfuss' American appearance.  Now, in a special spotlight session exclusive to New York Comic Con, we pair internationally bestselling author Brandon Sanderson with Peter Brett and epic fantasy debut authors Rae Carson, David Chandler and Nils Johnson-Shelton talk about why swords and sorcerers, king-makers and kingslayers; dragons and high drama have renewed resonance in fiction.
Track: Sci-Fi / Fantasy
If you have the means, I highly recommend you attend. It's a life experience not to be missed, and unlike anything you've ever seen before. Plus, countless hot people walking around in costumes!
See you there, I hope!