I know I haven't been blogging much lately. Been overwhelmed with work, primarily as I pick up speed writing The Daylight War. I will blog in detail about that one of these days. I also have someone new helping me out in the office, and am pleased to report that all the backed up contest prizes, bookplates, fan art, convention photos, interviews, and the like are beginning to move again.
Some of you may remember the Cosplay Contest. In it, I promised a ton of great prizes, including silver necklaces from Fotini Designs for the first runners up and a grand prize wherein I would commission an original painting by Lauren K Cannon of the winner in a fantasy setting as the character in their cosplay.
There were some AWESOME entries. Frankly, they were all awesome. Picking the first prize winners was almost painful.
Picking the grand prize winner was not.
I thought it would be, but then Margherita sent in her Damajah cosplay, and it was so stunning that none could deny she had it in the bag. Last week in San Diego I was hanging out with Arthur, who I was sure was going to win (dude shaved his head for it), and even he admitted there was only one choice for the grand once M dropped the bomb:
And so, without further ado, the Grand Prize, Margherita as Inevera, strolling through the halls of Sharik Hora, clearly up to no good: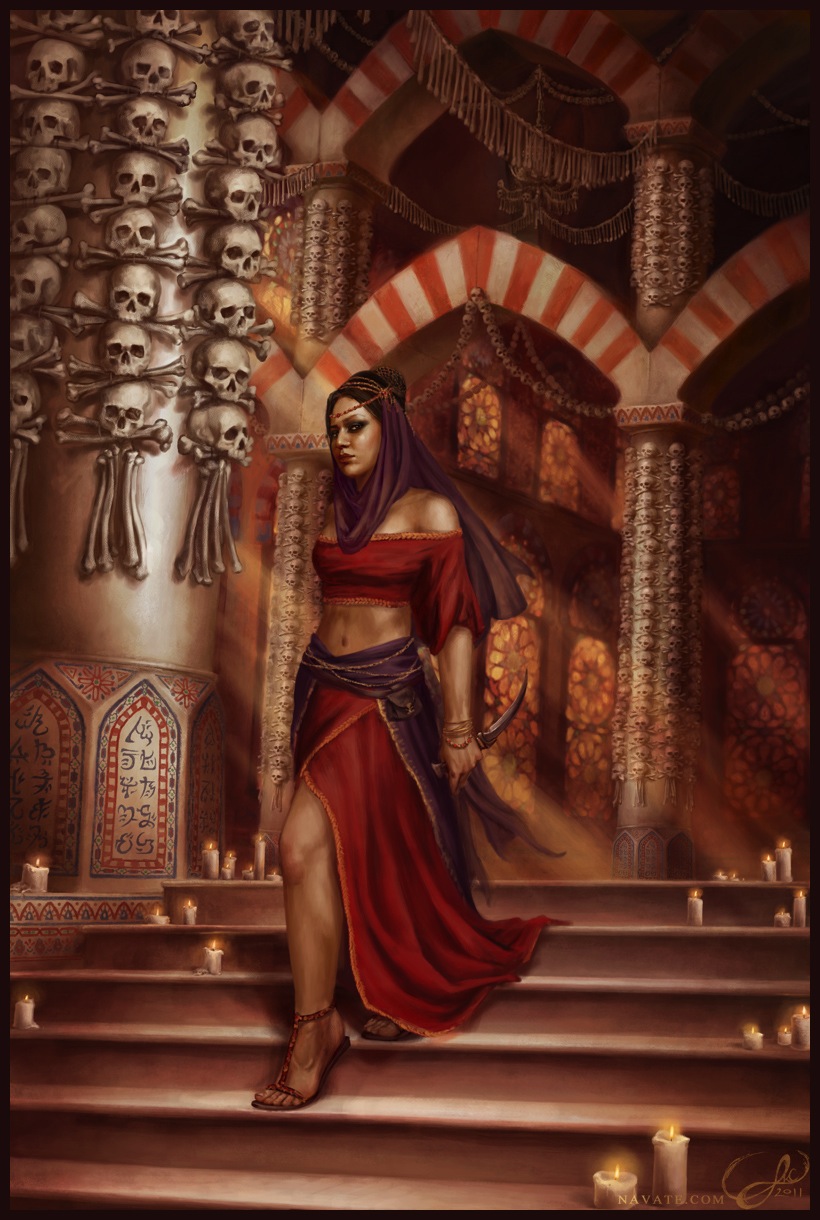 And a closeup of the face:
Margherita, you'll be   getting a signed print in the mail soon. Thank you again for your amazing entry and all the hard work that you and your friends did to make it happen.