Posted by Meg
We've got a bunch more submissions from the Fan Art Contest to post in the next few days, so the blog should be pretty exciting with all this new artwork. Here is a great submission from Katarzyna from Poland. Here is her message:
Hello,
This is my entry to the fan art contest: an illustration of one of my most favorite scenes from The Desert Spear, where Arlen rescues Renna from the corelings. Ever since I read it, I wanted to draw this and the contest finally triggered me to do so.
Happy New Year and greetings from Poland! 😀
Yours, Katarzyna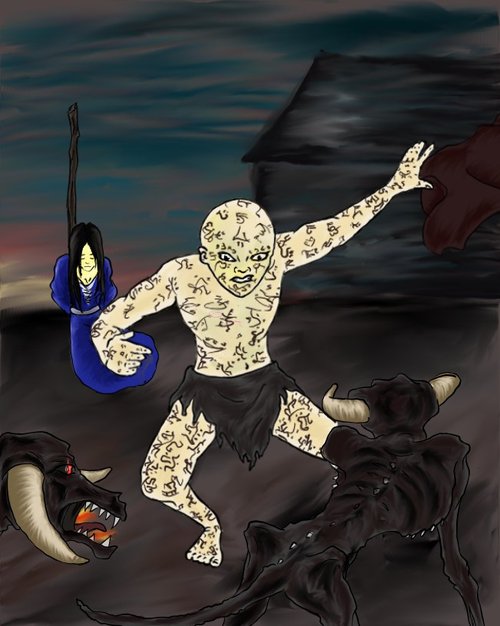 Great work! This is also one of my favorite scenes in The Desert Spear, and I love how it is recreated here. Thank you to Katarzyna for entering!