Posted by Meg
I really enjoyed receiving and posting all the amazing artwork that came in throughout the month of December for the Fan Art Contest. We didn't have a ton of entries, but it seems that each of the entries was chock full of hard work and exceptional artistic talent. So, first and foremost, Peat and I want to thank everyone who took some time to create something wonderful for this contest. Everybody will be receiving a prize for entering.
So, without further ado, the winners.
Grand Prize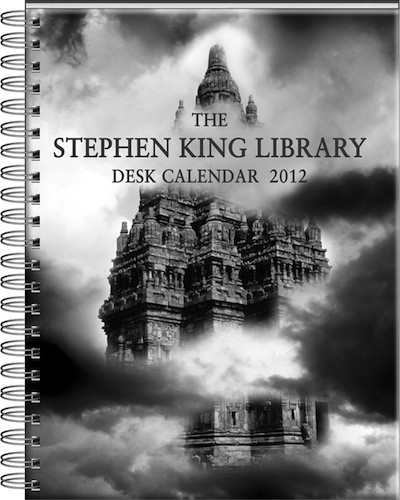 The Grand Prize is a very special Stephen King Library Desk Calendar. A Science Fiction Book Club exclusive, this calendar features a gorgeous holographic cover, essays by awesome writers and facts, quizzes and trivia themed around Stephen Kind's The Dark Tower. It has also been signed by many of  the contributors (including Peat!).
I am pleased to announce that the Grand Prize goes to Kym who created the demon horn from one of the last scenes in The Desert Spear with Leesha and Inevera and a beautiful warded box.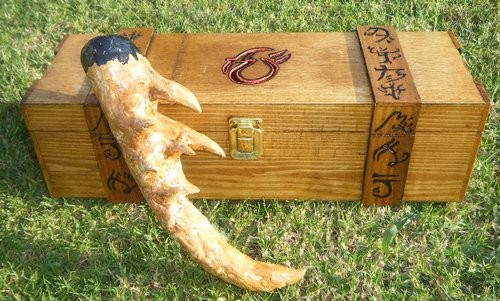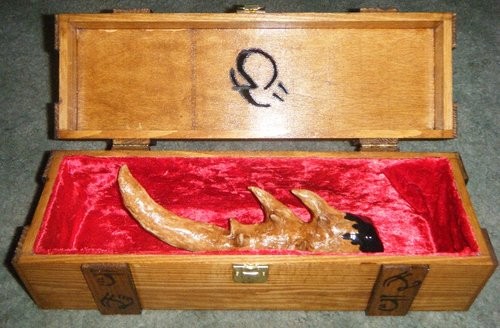 There is a lot more where that came from! Check out her full entry here. We also did another entry concerning the awesomeness that is Kym.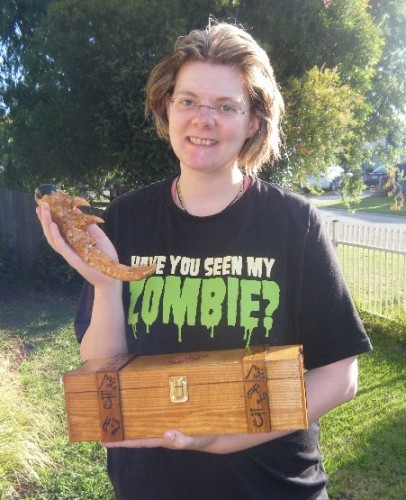 Congrats Kym! We are sending you this very special calendar.
Second Prize
Two copies of The Warded Man Graphic Audio Discs. Recorded like an old time radio show with sound effects and music, this is a whole new way to experience The Warded Man! Also, each winner will receive a poster signed by the cast AND Peat in shiny silver and gold pens.
I am a huge fan of Birte. And her entry to the Fan Art Contest was no exception. Combing words, music and painting, Birte created a beautiful story. This is just a small portion of her creation.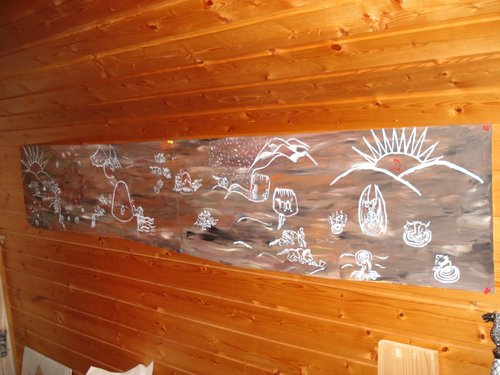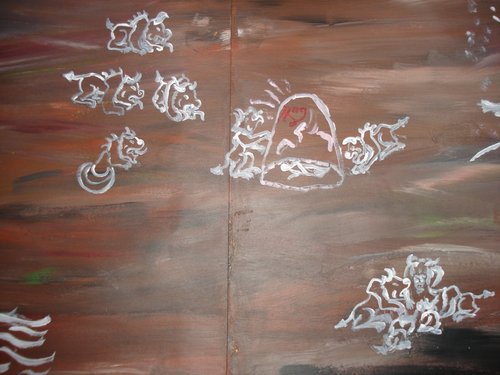 Go to her original entry to see the rest of her fantastic mural and listen to her beautiful composition. Birte is also quite prolific. You can check out all other Birte-related posts here.
We love Margherita. She was the winner of last year's Cosplay Contest with her beautiful reenactment of Inevera. For the Fan Art Contest, she created something really special: a Warded 2012 Calendar. She chose a ward for each month and decorated the finished product. Here are some choice shots of her calendar.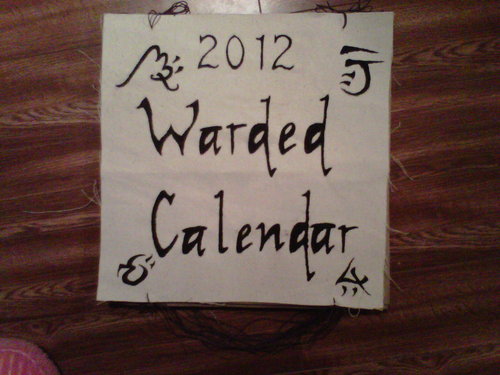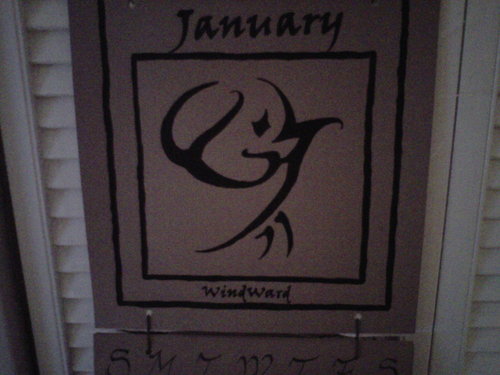 She also sent the whole thing to Peat! Quite the New Year's gift.
Congrats to Birte and Margherita! They both made complex and beautiful projects that Peat and I found absolutely stunning.
Third Prize

Renna T-Shirts designed by Lauren Cannon (otherwise known as navate) and printed by Graphic Audio.
And the shirts go to …
Maria with her seriously kick-ass tattoo modeled after the original French cover of The Warded Man.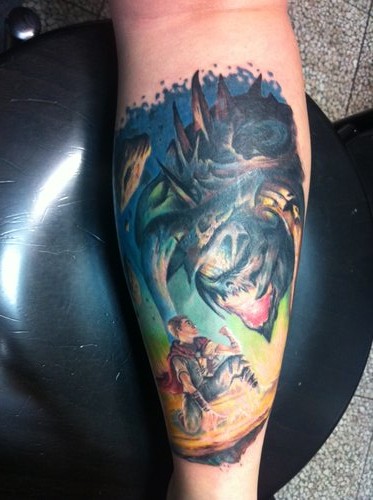 You can click her name to check out her original post. She later went back and got the rest of the tattoo done … complete with an excellent forgery of Peat's signature. Check it out …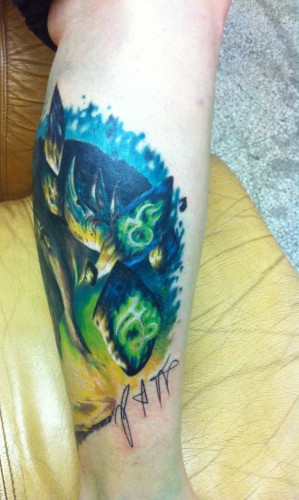 Carol for her beautiful sketch of Twilight Dancer. I am a huge fan of Twilight Dancer, and Carol's picture is spot one and detailed.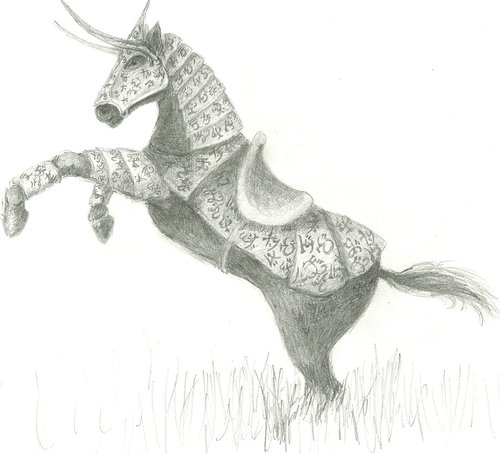 Check out Carol's other posts here.
And the rest!
A set of four warded dice in a velvet bag.
Congrats to everyone else! Check your mailboxes for these very special dice.