Posted by Meg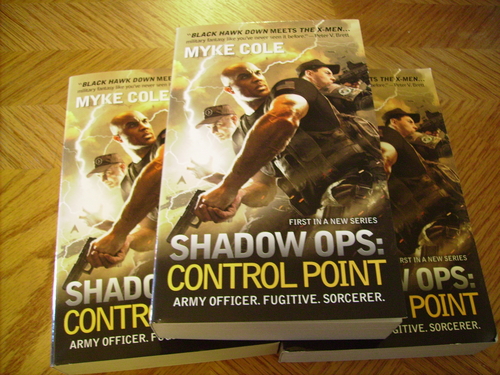 That's right! Here are three more chances to win FREE autographed copies of Myke Cole's debut novel Shadow Ops: Control Point. In addition to an autographed paperback copy of the book, the winners will receive beautiful challenge coins. To see the original post by Myke, click here.
To win a copy of Control Point, you must be one of the first three to answer the following trivia question correctly. Please put all your answers in the comments! The question comes from Myke himself.
Are you ready? Let's go.
Please finish the following quote AND state where the quote is taken from.
"When you can't run, you crawl…and when you can't crawl, when you can't do that . . ."
Myke and Peat will be on panels and signing books this weekend in Boston at Boskone 49. Check out the Peat's panel schedule here.