Posted by Meg
It all started when Peat made an offhanded comment on his Twitter about how there were quite a few big name authors going to ConFusion 2012 and how playing D&D game would result in epic amounts of fun. The fan and author response to this idea was overwhelming.
So Peat and Myke Cole decided to make it happen, which took some scrambling at the last minute to procure a space for the event, equipment and authors excited to participate. They also needed to decide who would DM and what edition they would use. All in a matter of days!
They decided on the 1st edition classic module Keep on The Borderlands by Gary Gygax. Myke Cole and Saladin Ahmed would share the role of DM, and a space was procured at the convention.
The game included nine authors: Myke Cole, Jim C. Hines, Pat Rothfuss, Saladin Ahmed, Scott Lynch, Elizabeth Bear, Brent Weeks, Joe Abercrombie and, of course, Peat. Scott and Elizabeth were a bit late arriving, so for the first half of the game, Scott's Gnome Illusionist was played by Jay Lake, and Elizabeth's Elven Ranger by Yanni Kuznia.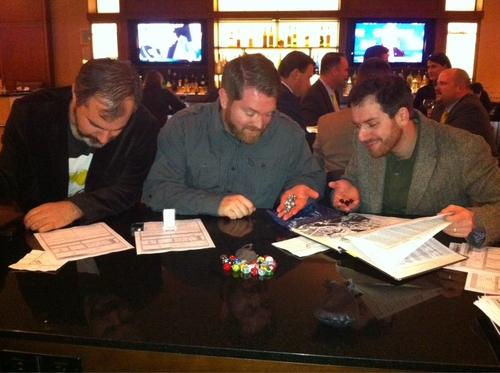 Rolling for characters (Joe Abercrombie cheating)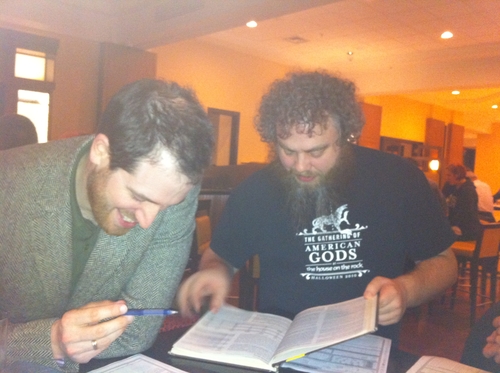 Rothfuss and Abercrombie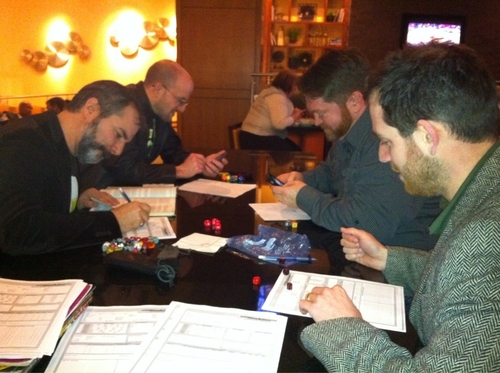 Rolling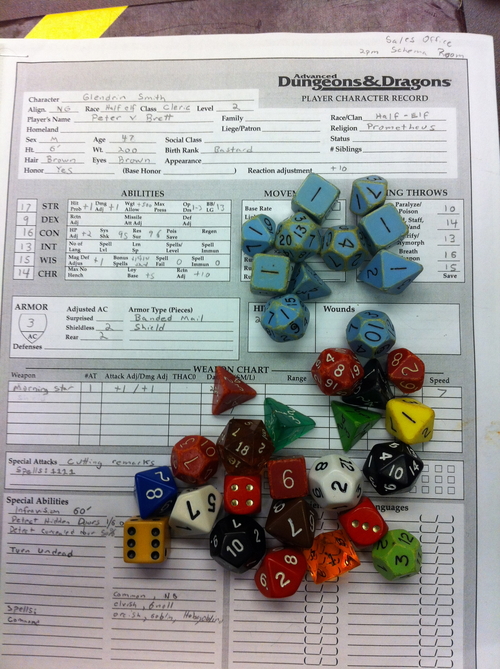 The beaten up blue dice pictured above are the same dice Peat's been using since he was 10 years-old. The worn edges are a testament to how loved they are. Peat said it felt like seeing old friends.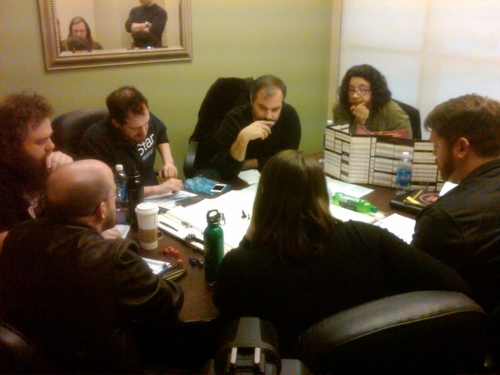 The game begins!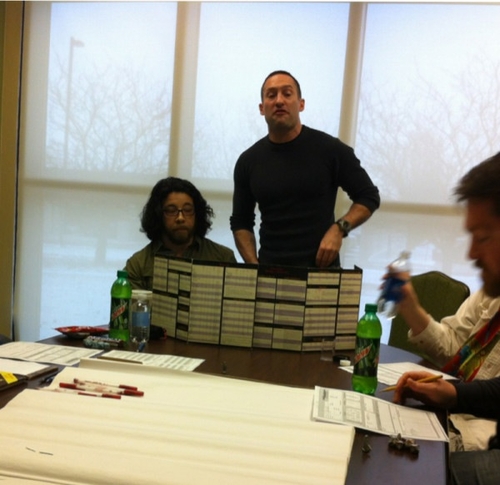 Myke Cole as DM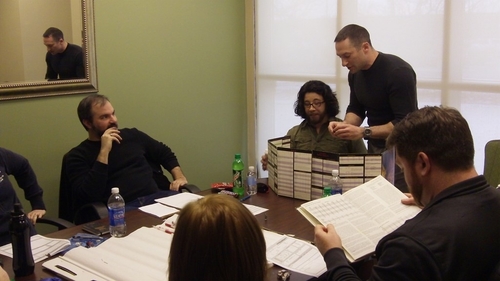 The game continues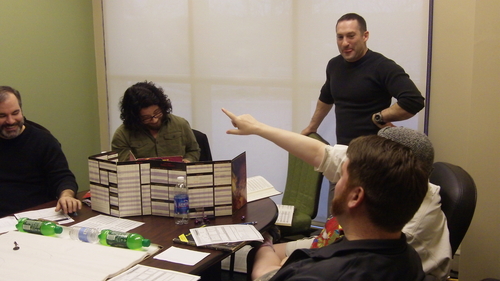 You can also check out Brent Weeks' write-up of the game as his guest post on A Dribble of Ink or Myke Cole's write-up.
A more official video of the event is currently in the works, but for now, here is a preview of what is to come.