Posted by Meg
As you have seen on Peat's Facebook, a mysterious package arrived on his doorstep a couple weeks ago with carefully wrapped strangely shaped objects.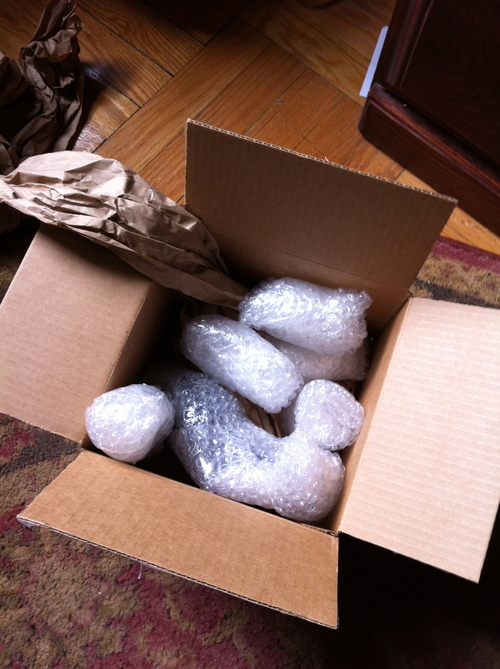 Strange Objects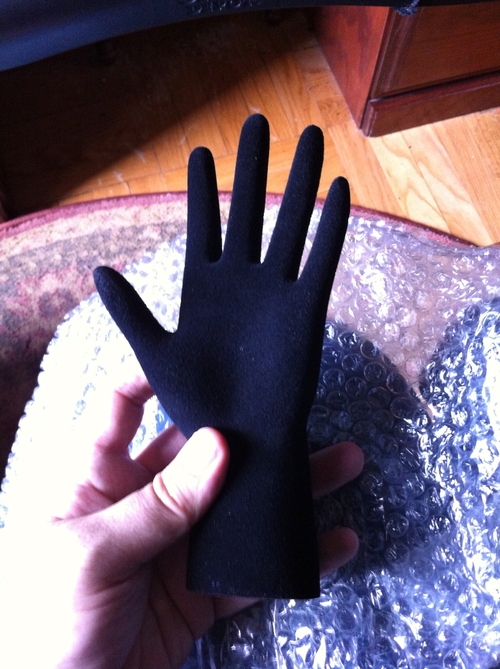 Disembodied hand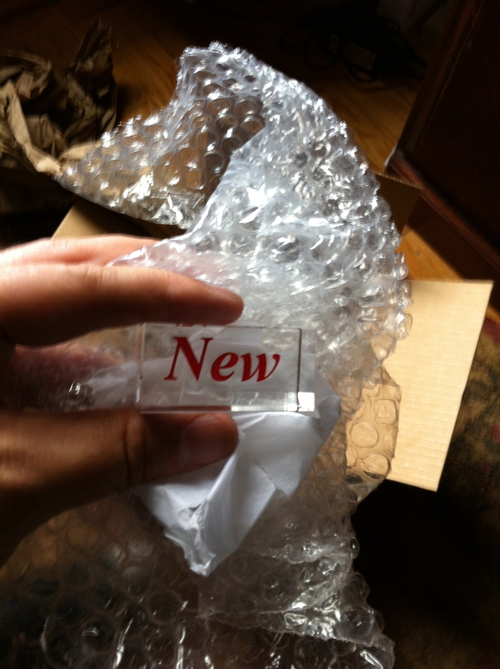 Prism: "New"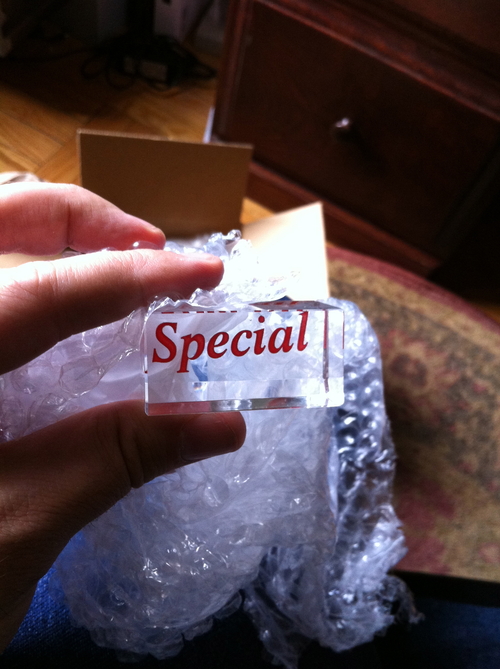 Prism: "Special"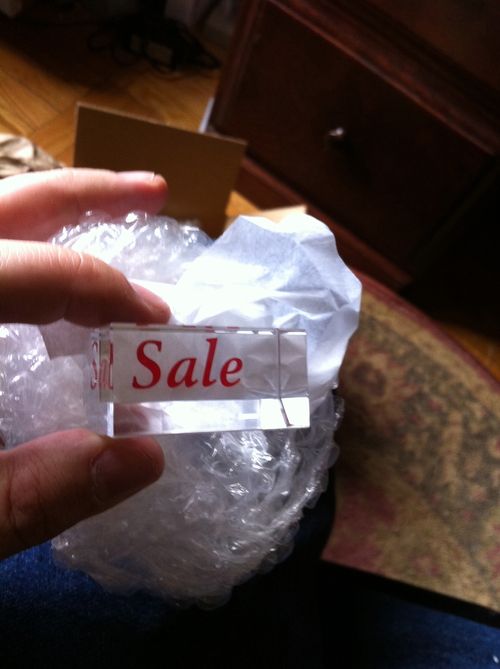 Prism: "Sale"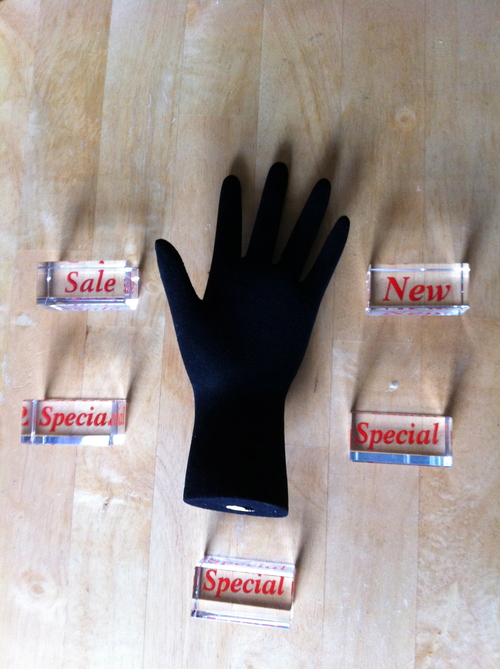 Oddities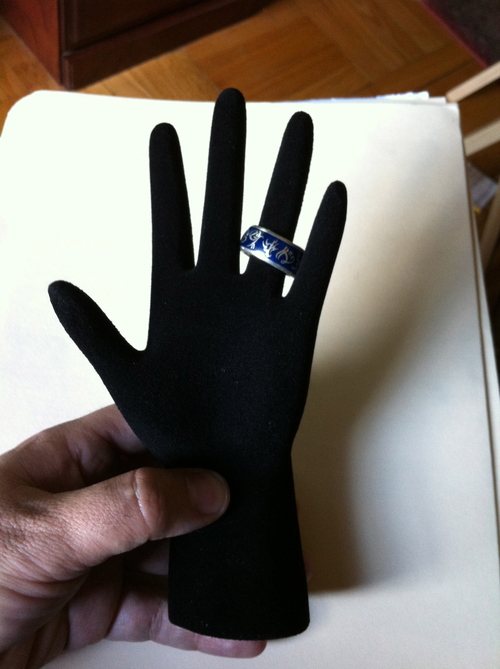 Doesn't Quite Fit …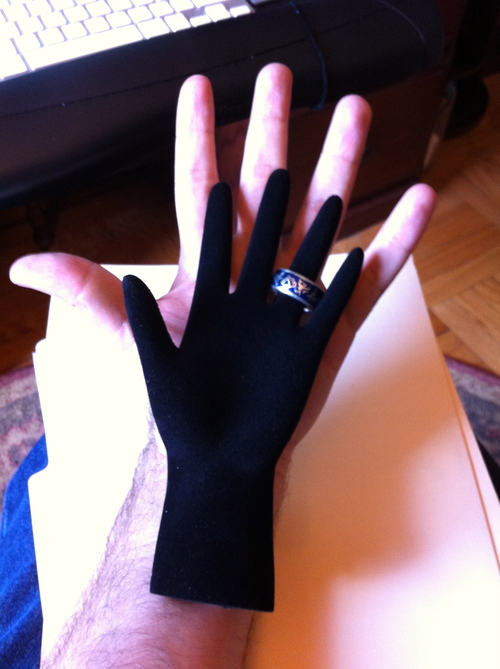 Some Perspective on Size
Peat's first thought was that the package might be from an overzealous fan … trying to convey some creepy message? It turns out that the package was actually from a jewelry supply store. After some snooping, Peat and I discovered that it was the same company that sent us the black velvet bags for the warded dice. They sent Peat the package by mistake. So, maybe not so creepy after all. But then again, it's not everyday that you pull a black, disembodied hand from a cardboard box.