Posted by Meg
Our next entry hails from Jay in Derbyshire, England. He came up with two fantastic entries. Take a look!
Hey, I've sent two entries, the Lure Demon and the Mirror Demon picture attachments. It's Jay from Derbyshire, England. Thanks! What a great contest, had a lot of fun coming up with the Corelings. =)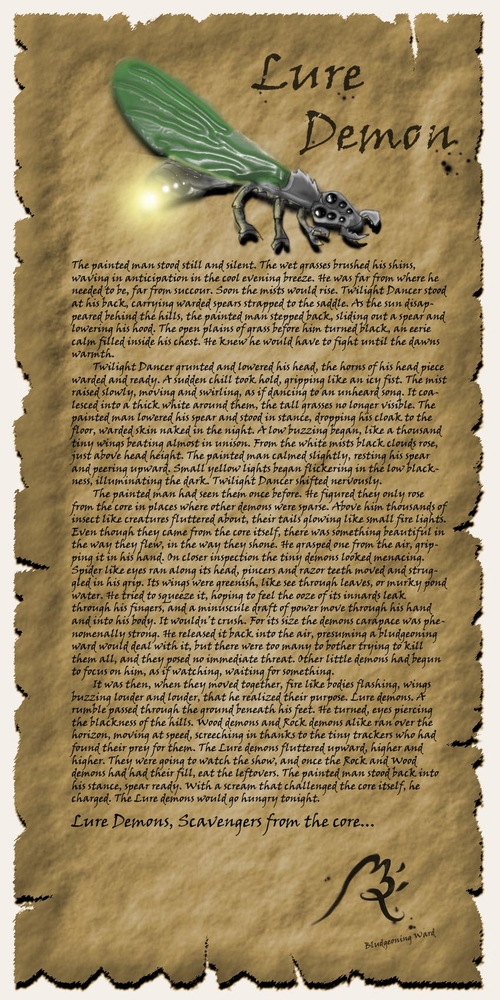 What fantastic entires! Thank you to Jay for submitting them! I love the creativity of both demons and the pictures of them are incredible. Want to get in on the fun? Don't forget to submit to the Create Your Own Coreling Contest by 11:59pm on May 18, 2012. For more details, check out the rules here.