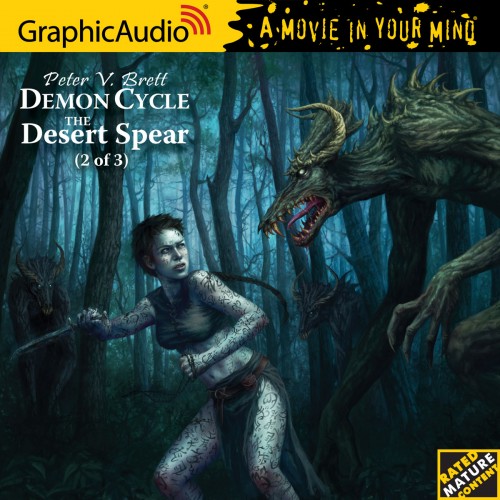 Posted by Meg
Part 2 of The Desert Spear has just been released by Graphic Audio!
Graphic Audio has been diligently recreating The Desert Spear into a full-fledged audio performance featuring voice actors, music and awesome sound effects. This is much more than an audiobook, creating the world of the Demon Cycle anew. It's a great way to re-experience the books in a whole new way. Check it out!
Part 2 of The Desert Spear is available for preview and purchase here:
The Desert Spear Part 2 (of 3)
Want to start at the beginning? Head over to Graphic Audio to purchase Part 1 of The Desert Spear and Parts 1 and 2 of The Warded Man.
Part 3 of The Desert Spear will be released on June 20th, so check back soon to complete your Graphic Audio set!