Hey everyone, Peat here (for once). I feel bad that I don't post (or answer reader mail) as much as I'd like to anymore. Meg and I work out the blog topics together and I read every piece of reader email, even if she is the one who answers it, but there are only so many hours in the day, and too many projects and daddy duties. Something had to give. Meg is doing an amazing job managing the blog (Daily updates, I tell you. Ye gods, I never dreamed I might see the day.), but I still consider this space my personal journal, and will update when I have time or a thought I want to get down.
I just finished the short story, Mudboy, which will appear in Shawn Speakman's Unfettered Anthology. Mudboy was originally meant to be a new POV character in The Daylight War, but as I wrote his opening childhood arc, his story began to grow uncontrollably, threatening to pull the main series far off course. I decided to cut the character entirely. I had already completed his first arc, about 5,500 words, and it was a workable story in itself. I decided to set it aside to later expand into a standalone Subterranean Press like The Great Bazaar and Brayan's Gold.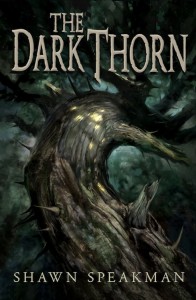 But then Shawn got in touch. Shawn is a writer and overall SF industry pro I have known since I first started as a writer in 2008, and I consider him a personal friend. Shawn was diagnosed with cancer last year, and as a freelancer without insurance, the life-saving treatment snowballed into more than $200,000 of debt.
A bargain, if you ask me, considering the alternative.
Rather than declare bankruptcy, Shawn launched Grim Oak Press. He is publishing his own fantasy novel, The Dark Thorn, along with the Unfettered anthology. It is a sign of how beloved Shawn is that he has gathered donated stories from the likes of Terry Brooks, Patrick Rothfuss, Naomi Novik, Brandon Sanderson, RA Salvatore, Tad Williams, Jacqueline Carey, Daniel Abraham, Robert VS Redick, Peter Orullian, Todd Lockwood, Carrie Vaughn. Blake Charlton, Kevin Hearne, Mark Lawrence, David Anthony Durham, Jennifer Bosworth, Lev Grossman, Michael J. Sullivan and Eldon Thompson, not to mention myself. Impressive, no? The proceeds of his sales will go toward alleviating that $200,000+.
Mudboy was the last project on my plate before returning fully to Daylight War edits. I have comments in from my agent, editor, and beta-readers, and now have a looming deadline to finish rewrites and polish the final draft. Busy days ahead. There is a lot to do.
But before switching projects, I went for a five mile walk. The reason I go for walks is manifold. For one, the life insurance industry wants me to lose ten pounds. You know you're getting old when insurance companies care what you weigh. But it is needed exercise in any event, and I love the feeling of being outdoors, especially in a park environment. It is my zen. Best of all, I can multitask, puzzling out plot problems, calling my mom or friends, listening to podcasts/audiobooks, etc. I think if I was running or lifting weights, it would be a lot harder to let my mind wander so far.
I noticed a package slip on the way out. The super had signed for something, and had it in his apartment to be picked up. Not wanting to be distracted, I made a mental note to get it on my way back in.
Today I went with a podcast. I meet a lot of amazing people at conventions, but often time or circumstance prevents me from hanging out and getting to talk to them as much as I'd like. Other times I develop real friendships and want to keep up personally as well as professionally. When these people show up on podcasts, I always welcome the chance to get to know them better. A perfect storm is when a bunch of people I like all record themselves hanging out together.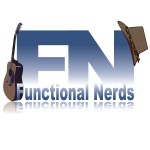 This walk had one of those, with The Functional Nerds interviewing Justin Landon (@jdiddyesquire) and Paul Weimer (@PrinceJvstin). I've run into Justin at a couple of conventions this year, and am convinced he is brilliant, as well as a great guy. His review site, Staffer's Musings, has some of the best written reviews out there. Landon has read literally EVERYTHING, and remembers it all, plus he has something of a journalism background, and it really shows in his writing and general professionalism. He and I were hanging out with John Anealio (@JohnAnealio) of Functional Nerds at Balticon, and it was a great time. And Paul. Paul is everywhere on the internet. Like Moloch from Buffy.
And yes, Patrick Hester (@atfmb). You are cool too.
You can check out the Podcast here. It was great listening, especially the part where Justin, Paul, and John discuss the thrill of getting review packages from publishers, and how it feels like it's perpetually your birthday. Everyone loves getting presents in the mail.
I get a lot of packages these days, myself. My contracts grant me a number of copies of every one of my books and other media, so there is a steady stream of mail from my agent with foreign editions, some of which are gorgeous and all of which I covet. I keep two of each sample (my Noah's Ark of books, art and CD's), and then put the rest aside for Meg to give away.
I also get books from publishers wanting me to read and review/blurb their books (I've spoken before of how hard it is to get to them all.), or if I am friends with an editor, sometimes an advance copy of a book I REALLY want.
But still, every time I get a package, there is a little thrill. Has another of my international children come home in the form of some translation of a Demon Cycle book? It is the new Joe Abercrombie book? A manuscript version of the NEXT BIG THING writer? There is no wrong answer.
On the way back, I took the package slip to the super, and got my boxES. Not one special prize, but TWO. Eeee! It was like Christmas. The first was sample copies of the FANTASTIC Graphic Audio productions of The Warded Man and The Desert Spear. The second, was the long awaited sequel to Prince of Thorns, which you know I loved.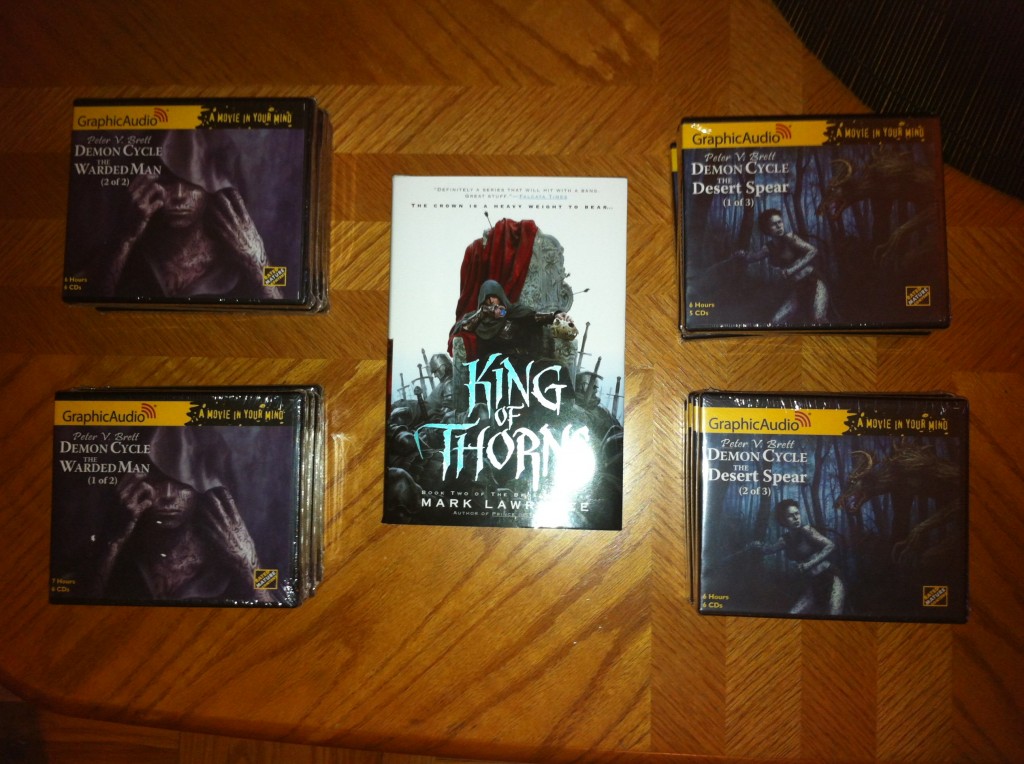 Look to see Meg giving away copies of the Graphic Audio CD's. King of Thorns is mineses. Get your own.