Posted by Meg
The epic Cowboy T-Rex Battle began with a simple request at Comic-Con. Fan Jeffrey Petersen (@JeffreyPetersen), wanting to get a little more out of the autograph experience, asked Myke Cole to draw a cowboy riding a T-Rex.
This was what Myke came up with …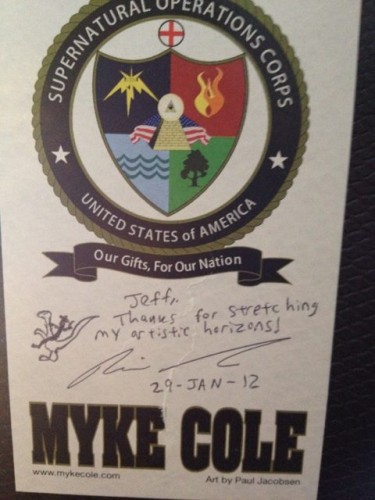 Then, Peat got an email from Jeffrey with a more specific request:
Myke drew a cowboy riding a T-Rex on his bookplate. I'm not saying that this is a contest, but do you think you can top that?
And, of course by saying it wasn't a contest, it became one. Peat brought some realism to his artwork and sent Jeffrey this: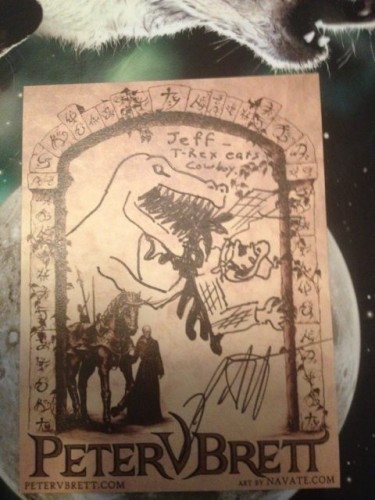 What followed was Peat's cry of victory as he re-tweeted Jeffrey.
Win. RT @JeffreyPetersen Sorry @MykeCole, but @PVBrett might have you in #CowboyTRexBattle Any authors want to join in? http://t.co/fPhjl3ks
Don't forget to enter the Dating Ads Contest to win some seriously awesome prizes from Graphic Audio. Contest ends July 27th at 11:59pm EST so don't hesitate! Check out the contest rules and entries here.