Posted by Meg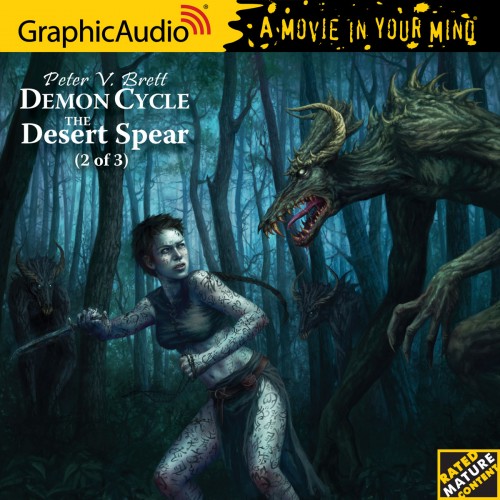 I have been having too much fun reading the entries to the Dating Ads Contest. The entries are amusing, hilarious and spot on for the characters they are representing. I especially love the ones for demons or more minor characters.
Just wanted to give a big thank you to everyone who submitted to this contest. It was great to see so many high quality entries, and I enjoyed reading each and every one.
Without further ado, the winners.
Grand Prize
Aaron Barendregt for his Jayan ad!
Are you destined for something more?
Could you see yourself at my side, ruling both Everam's Bounty and the Desert Spear?
I, Jayan, the Sharum Ka and first son of the Deliverer, require a beautiful and powerful damaja'ting to be my jiwa ka, my first wife. But if you are only a dama'ting, do not worry; I require many wives. However all applicants must excel at reading dice and desire many sons.
Someone skilled with political intrigue, devious enough to outwit my ambitious brothers and further our own goals is highly desired.
Applicants must also share a strong sense of superiority over khaffit and greenlanders and enjoy long walks through town sneering and threatening them.
Sincerely, Jayan.
The prize is a copy of The Warded Man and The Desert Spear (the first two parts) by Graphic Audio, a signed poster and a T-shirt featuring Lauren K. Cannon's portrait of Renna fighting off wood demons.
1st Prize
Chris Tomey's fire demon ad:
Are you looking for someone HOT! Well look no further, because I am hot hot hot!
I am looking for someone who isn't shy around the flames, has a hatred towards all things wood (especially wood demons…) and likes group activities.
I enjoy drooling, burning things and eating charred flesh.
Hobbies include long nights bashing my head against wards and spit toss!
My dislikes include wood demons, sunlight and warded anything.
P.S. Must solidify early, I can't be waiting around all night for slow solidifiers.
The prize is a copy of The Warded Man by Graphic Audio.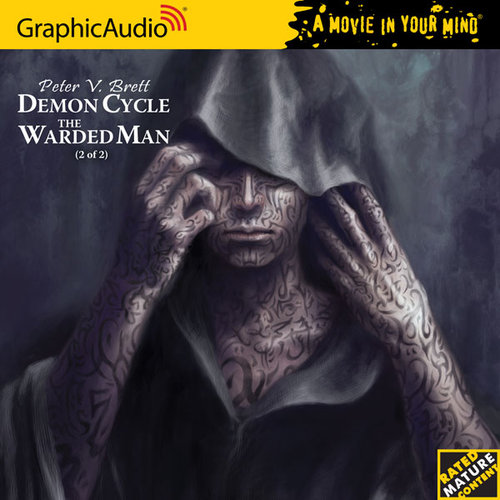 2nd Prize
Ari for the Mind Demon Ad:
A mind is a terrible thing to waste, and that's why the mind demon will take pleasure in devouring yours. Big in the place where it counts (its head), the mind demon is a great listener. It relishes taking in your deepest, most intimate memories, and the good news is, you don't even have to talk to it! If this sounds good to you, you can be just a walk in the dark away from being swept off your feet be a demon prince.
Turn-offs include: independence, resistance and Warded Men.
The prize is a Graphic Audio T-shirt featuring Lauren K. Cannon's portrait of Renna fighting off wood demons.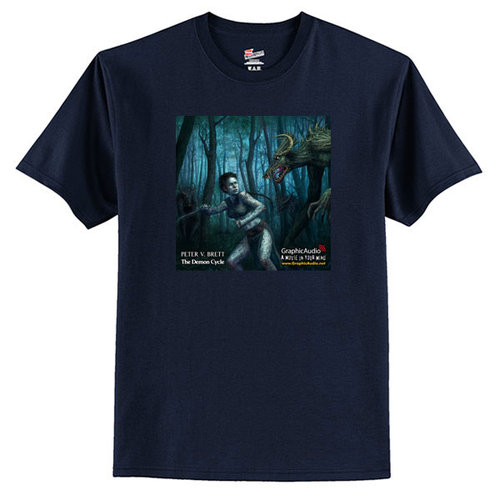 3rd Prize
Rachelr1977 for Inevera's ad:
Jiwah-Ka looking for a suitable woman to add to the family. Must be super-hot, but not prettier than me. Must be able to defend yourself, except against me. Must be skilled with Alagai Hora, but be willing to ignore them if I say so.
Greenlander women need not apply.
The prize is a copy of Red Sonja Blue.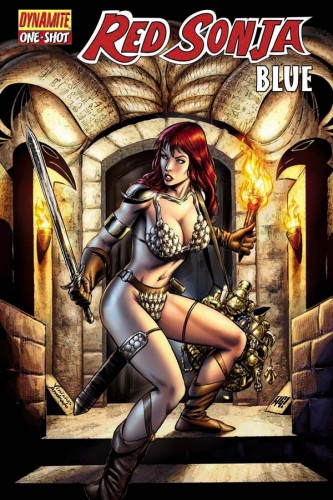 Make sure to check out all the other excellent entries on the original contest page.
Live in Europe? Peat is doing some traveling this month. On August 17th, he will be doing a signing in London with Myke Cole and Joe Abercrombie. Following that, he will be in Berlin doing a reading and signing at the Otherland Bookshop. And to top things off, he will be the author guest of honor at Pol Con from August 23-26 in Wrockaw, Poland. Check out his Appearances section on his News page for more details.