Posted by Meg
An entry with a whole host of characters from the Demon Cycle world. Royce submits a wonderful front and back spread for his cover entry.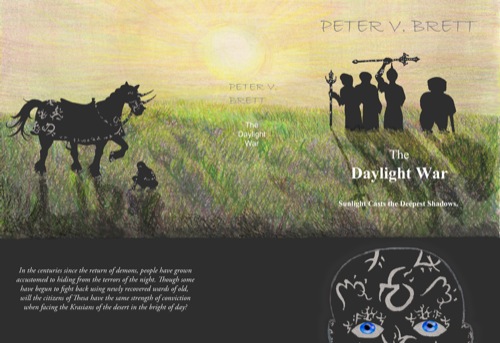 Read Royce's concept:
I had an idea for a front and back cover, in that I wanted to contrast between the light of day–with Jardir, his two sons and Abban, and the dark of the core–with Arlen below and Renna anchoring him from above. I was trying to blend light, silhouette, and shadow to juxtapose the surface from the core, the body from the soul, and deed from intention.
The silhouettes do an awesome job of representing the characters, especially Jardir holding his spear to the sky. This cover really reminds me of a graphic novel cover with the multiple characters and various "frames". Fantastic cover!