Posted by Meg
Some brand new Warded Man art from Stephen via Facebook.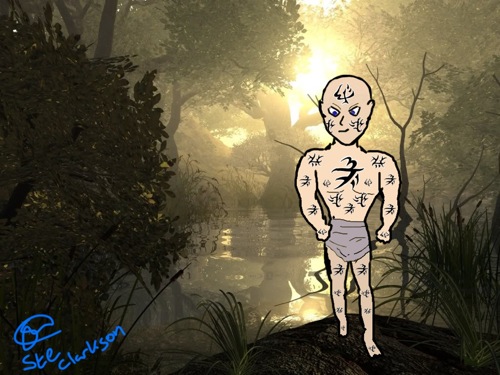 Here is what Stephen had to say about his work:
I was recently inspired, and "Drew" (using the term as loosely as universally possible!!!) a picture of arlen, its very amateurish and crude, but i have never done anything like this before!!! Despite all that rather than having spent that couple of hours on nothing, i though I'd send it in. 
This is an awesome picture. I love the cartoon-like Arlen with clenched warded fists and that half-smirk on his face. And that giant ward covering his upper chest is extremely badass. Thank you Stephen for sharing your first one! We hope to see more!