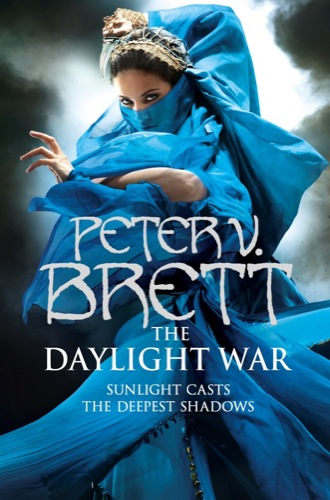 After ten days on the road and in the sky for my U.S. Tour, I will have a weekend to kiss my daughter and sort my mail before flying off to the U.K for the second leg of the Daylight Tour. I was planning to have an extra day at home, but there were so many requests from readers for a Manchester stop that the publisher and I agreed to add one at the last minute.
Some of the following are ticketed events (which I assume means you are welcome to bring your own books to be signed), and others are free. Please understand that I don't control this aspect of things. Regardless, you are encouraged to spend a little money at the hosting bookstores if you can. In today's age when it is so easy to order things online, we quickly forget what wonderful things like signings, readings and other events, that physical bookstores bring to our communities. Support them now, rather than miss them once they're gone.
Here are the details:
Monday Feb 25th – MANCHESTER, U.K.
Join me for an evening at Waterstones in Manchester with a reading from The Daylight War followed by a signing.
Time: 7:00pm
Place: Waterstones at 91 Deansgate, Manchester, Greater Manchester M3 2BW
Contact: Tel: 0161 837 3000
Follow: Twitter: @waterstonesMCR
Tickets: £3
Tuesday Feb 26th – LONDON, U.K.
Launch party at Forbidden Planet where I will read from, discuss and sign copies of The Daylight War.
Time: 6:00pm
Place: Forbidden Planet, 179 Shaftesbury Avenue London WC2H 8JR
Tickets: Free!
Call 020 7420 3666 to reserve a signed copy!
Wednesday Feb. 27th – MILTON KEYNES & BIRMINGHAM, U.K.
LUNCHTIME EVENT at Waterstones in Milton Keynes where I will sign copies of The Daylight War.
Time: 12:00pm
Place: Waterstones, 72 Midsummer Place, Milton Keynes, MK9 3GA
Tickets: Free
Call 0843 290 8495 to reserve a signed copy.
EVENING EVENT at Waterstones in Birmingham where I will discuss and sign copies of The Daylight War.
Time: 7:30pm
Place: Waterstones, 128 New Street, Birmingham, B2 4DB
Contact: 0843 290 8151
Tickets: £6 / £4
To book tickets ahead of time check here.
Thursday Feb 28th – Bath, U.K.
I will be at Topping & Company at 7.30pm to discuss and sign copies of The Daylight War. This event is in conjunction with SFX Magazine.
Time: 7:30pm
Place: The Paragon, Bath, BA1 5LS
Contact: 01225 428111
Tickets: £7 / £6 in advance
Friday March 1st – Sunday March 3rd – North Wales
SciFi Weekender – Hafany Mor Holiday Park, North Wales.
Appearances to be announced soon!
After SFX Weekender I will be heading back to NYC for a WHOLE WEEK, before beginning the third leg of the tour, which will include several stops in Germany, culminating in the Liepzig Book Fair. Details for that tour will be posted shortly.
For those of you in the UK who will not be able to make one of these events, there is still hope, as I will be back in October for the World Fantasy Convention in Brighton.
I will be doing a handful of other US conventions as well, and am hoping to make it to Australia at some point this year. Other country visits will depend on what invitations/opportunities crop up from local publishers and booksellers. Ideally, I would like to be able to visit every country where I am published, but due to laws of time and physics, that may never be entirely possible.