Posted by Meg
The quickie contest Pimp yo' Reader entries are in and the winner has been chosen!
Joveth, who was the very last person to enter, wins with his adventurous iPad 2 case. Both Peat and I loved this cover, especially with that glowing Desert Spear peeking out from inside.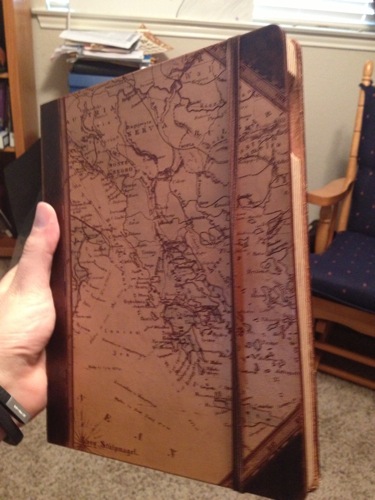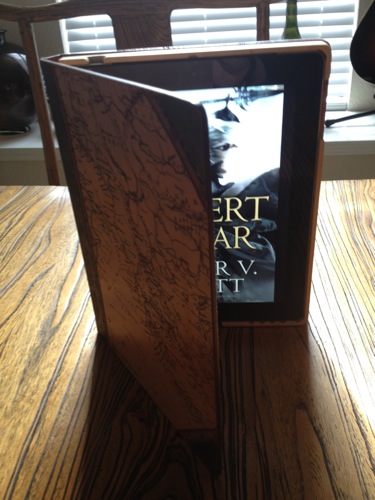 Congrats Joveth! We will be sending you your very own signed Great Bazaar.
We got lots of entries. Here are our favorites.
Grace wanted this gear-covered steampunk case even more than her Kindle!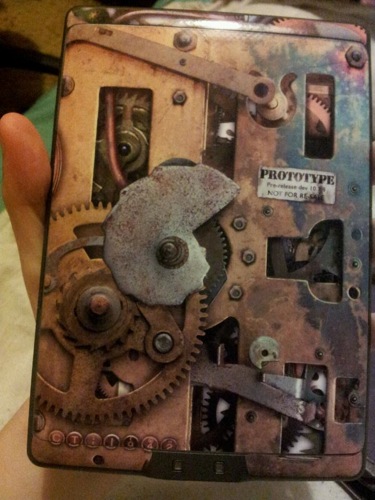 Something a little more colorful from Lisa with this celestial skin for her Kindle Fire.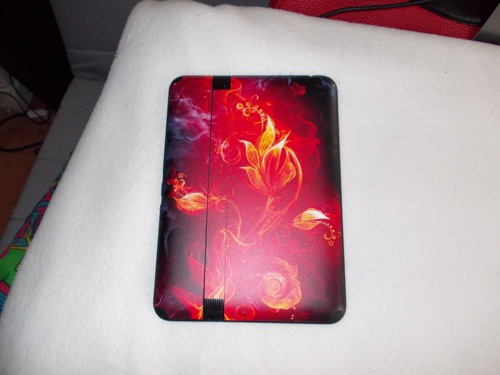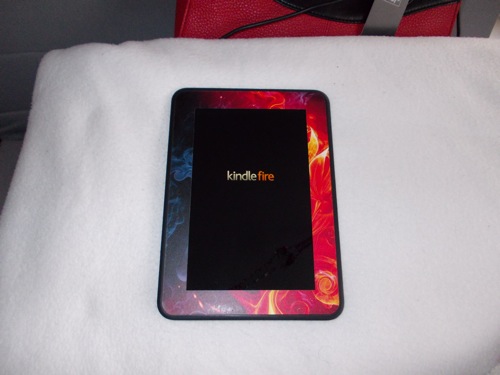 Whose been reading your e-reader? Joe's Kindle has had a very special guest as of late. Check it out.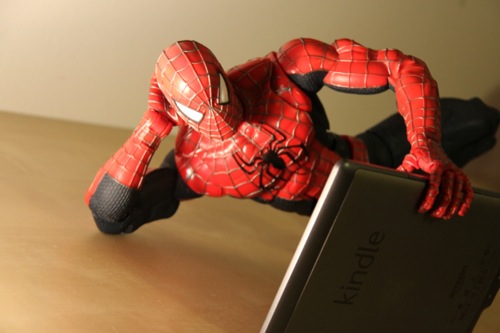 How cool is it to have the very first page of Alice in Wonderland on your e-reader? I know I would just want to keep reading …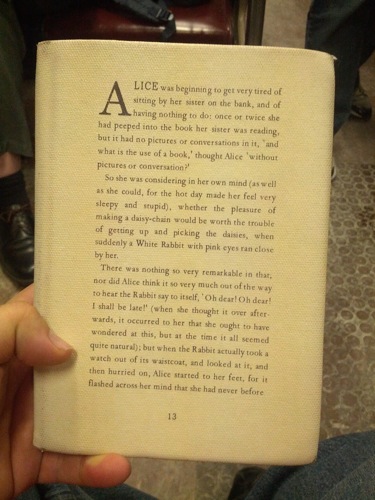 Long time contest-entrant and generally awesome fan Carol has decorated her Kindle with wards. Looks like favorite e-books will be protected throughout the night.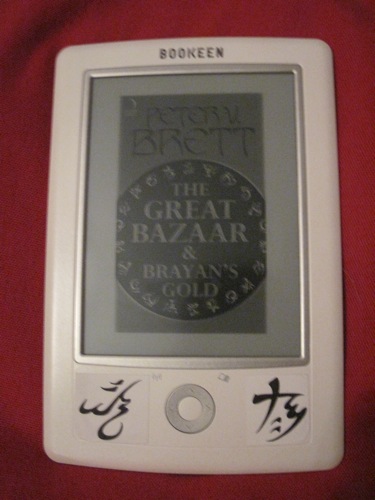 And it wouldn't be a contest without the incredible Mia whose e-reader is adorned with leftover miniature skulls from her Sharik Hora that she built for the Homemade Heroes Contest last year, signed notes from her favorite authors and, of course, wards.
Mia made her case a while ago and also owns the prize. So, we will simply gaze at her lovely warding work this time instead of scrambling to find her a prize she doesn't own.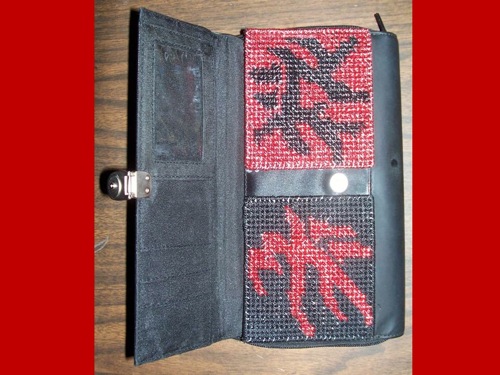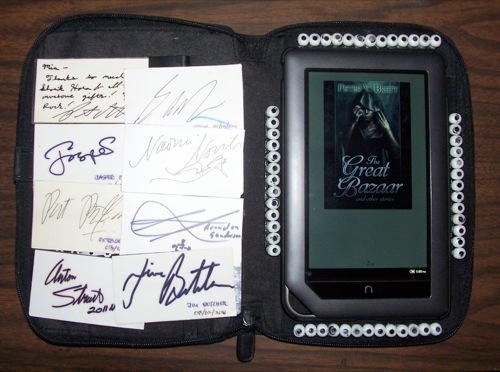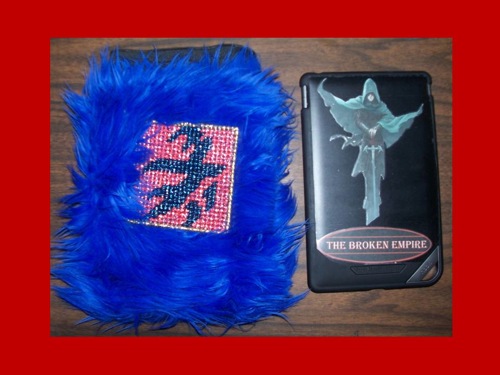 I am a fan of all these e-readers and wish mine looked just as fancy.