Posted by Meg
As many of you have already seen, Peat posted a mini-contest yesterday on Facebook and Twitter calling in everyone with a camera phone to snap some pics of their favorite creature holding (or attempting to hold) one of Peat's books.
Three lucky winners will receive the newly reissued b-format copies of The Warded Man and The Desert Spear, in addition to a UK Advance Read Copy of The Daylight War: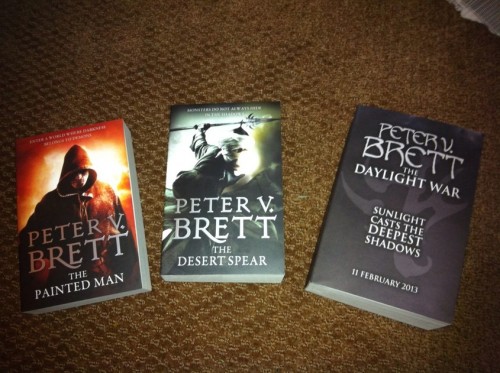 Rules are more than simple:
Send in a picture (photo, drawing, whatever) of a creature (human, animal or otherwise, interpret as you will) holding one of Peat's books to contest@petervbrett.com
Do this before the deadline: 11:59pm on Sunday, January 27th, 2013
We've already got some spectacular entries.
Mark's entry features the Hulk holding a familiar title.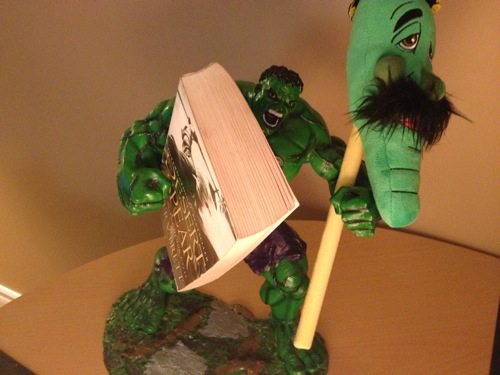 One of our favorites, from fan Lucas, isn't a photograph, but an amazing demonfail illustration of One-Arm: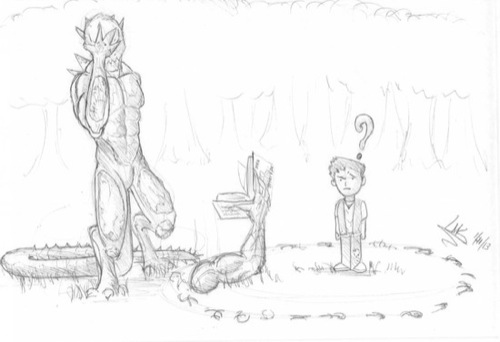 Some critters couldn't keep their hands off of Mike's new book from Immortal ConFusion …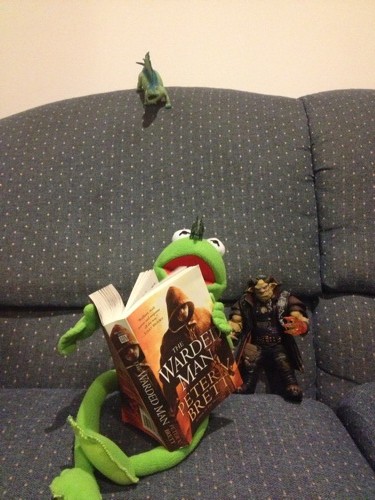 Julka from Poland offers us another creative spin on "creature" …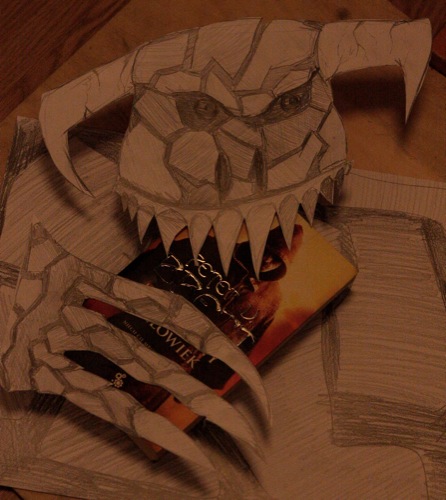 Or you could always go the tried and true cuteness route. Jutte sends in a picture of Leni and Jakob. Who can say no to that?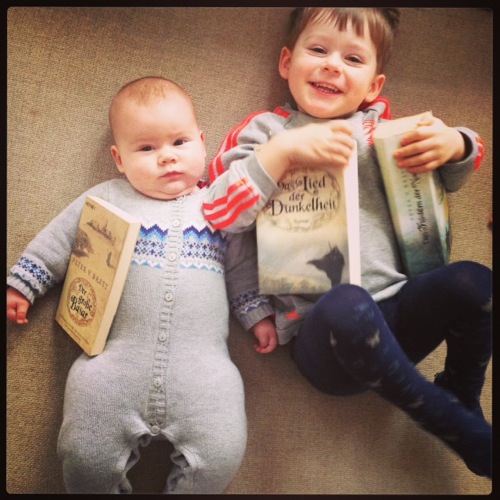 Or perhaps an adorable, demon-eyed corgi sent in by Joshua.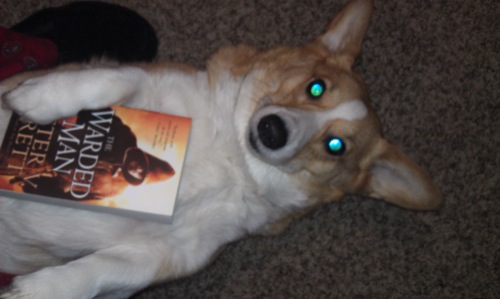 Send Peat your creatures by January 27th to be considered for a prize! Keep the crazy, cute, wacky and wonderful creatures coming, and we'll keep posting them!
Peat will be traveling all over the place starting February 12th. Check out the Appearances section on his website to see if he will be stopping by your city.