Posted by Meg
After heading up north into Canada for a night, Peat is back in the U.S. on day three of the Daylight War Book Tour. Last night, he appeared at a Barnes and Noble in Minneapolis and spoke with about 25 of his fans up north. Check it out!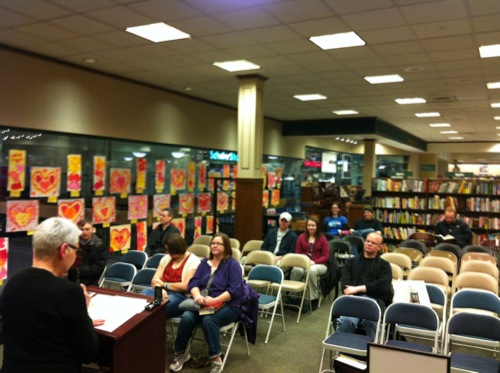 Fans gather at Barnes and Nobles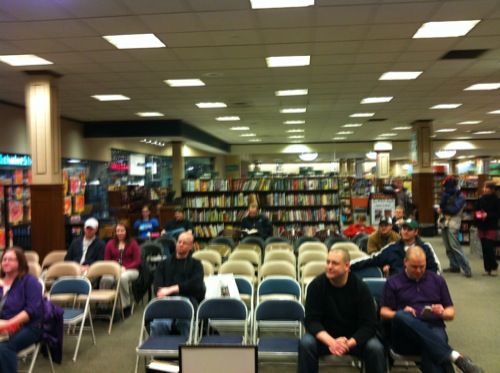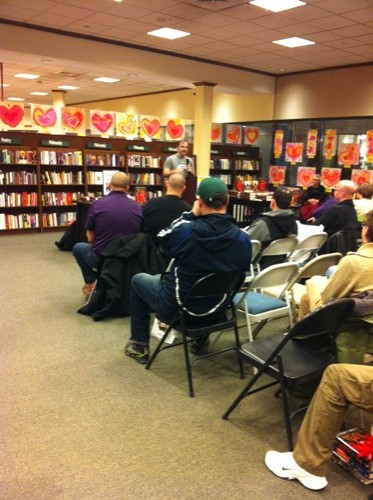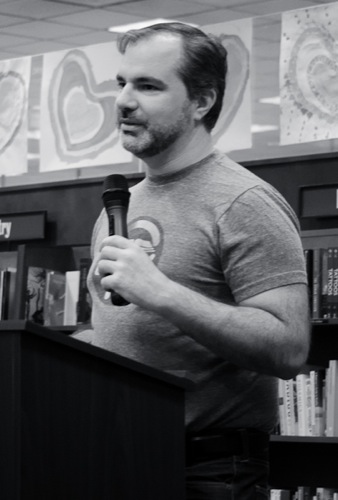 Photo Credit: Paul Weimer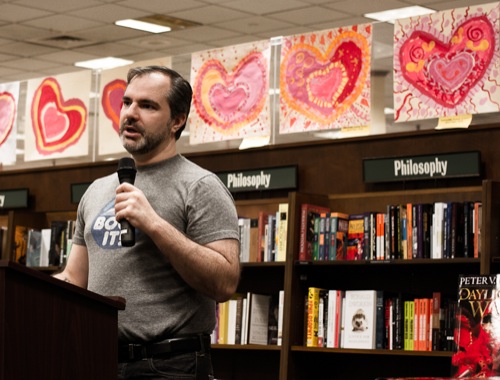 Photo Credit: Paul Weimer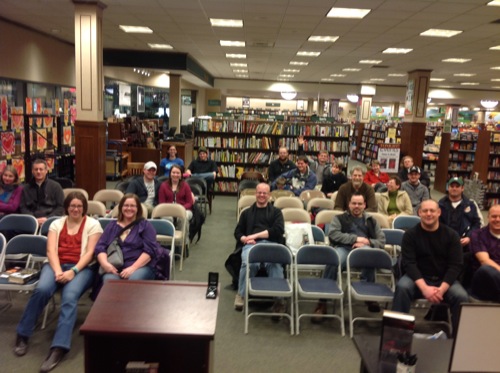 From the podium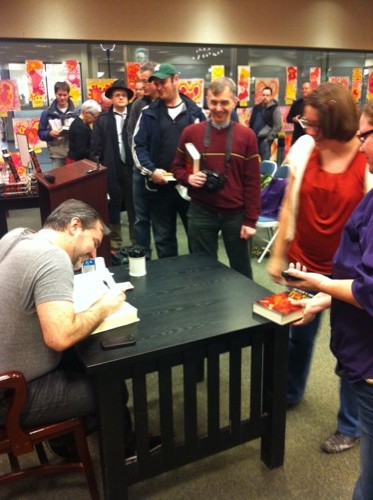 Book signing … Guy with the camera is Paul Weimer of SF Signal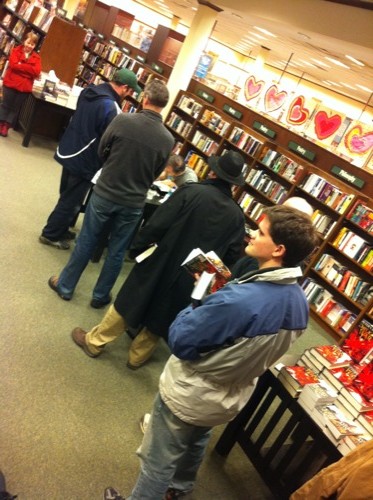 Signing line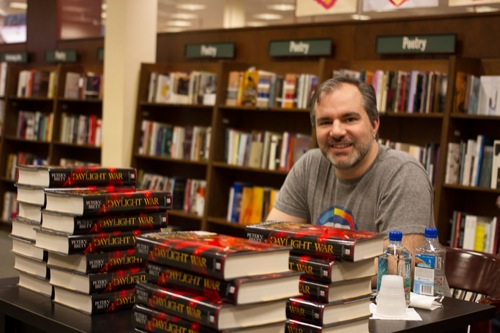 Happy Peat surrounded by stacks of Daylight Wars
Photo Credit: Paul Weimer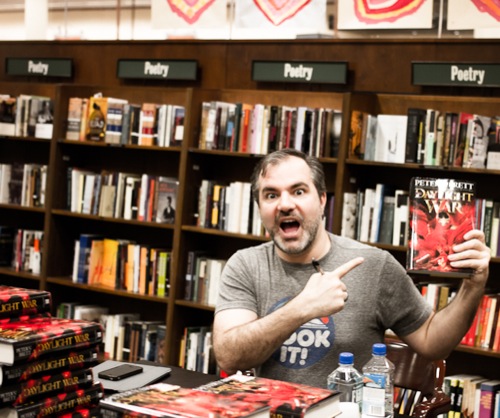 Omg! The Daylight War!
Photo Credit: Paul Weimer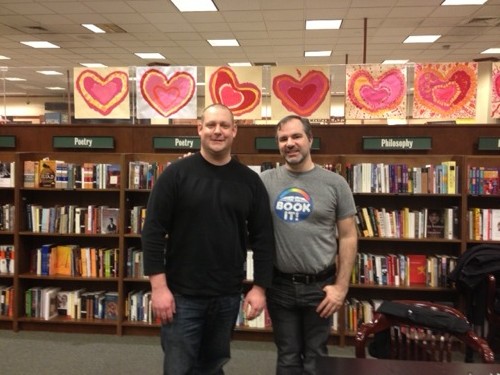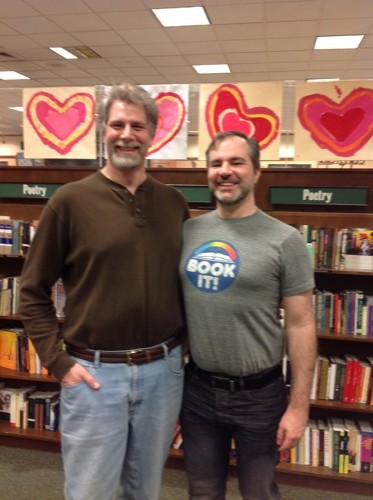 Peat with author Doug Hulick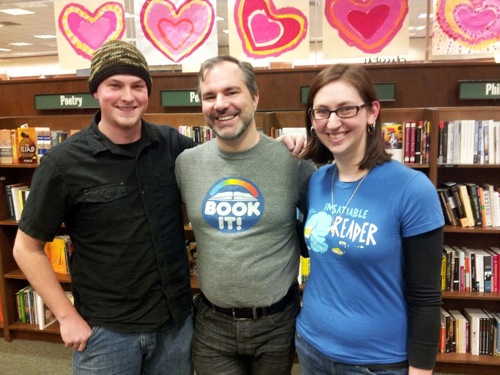 Peat with Manda (assistant to Pat Rothfuss) and her boyfriend Nate, who works at Worldbuilders.
The couple drove five hours with four cases of The Daylight War for Peat to sign for the Worldbuilder's store also know as The Tinker's Packs. I would definitely check out the store if you are any sort of nerdy. A big thanks to Worldbuilders, Manda and Peat for making this happen!
After the book signing, Peat headed over to SOURCE Comics and Games, a gigantic comic book store …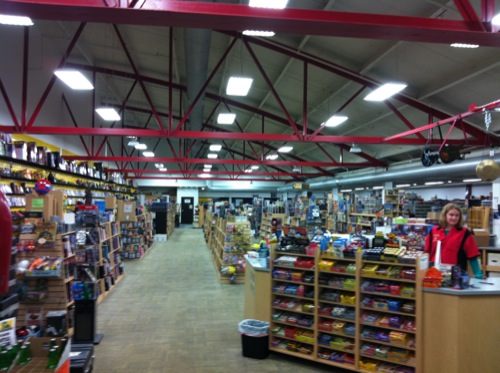 Inside the store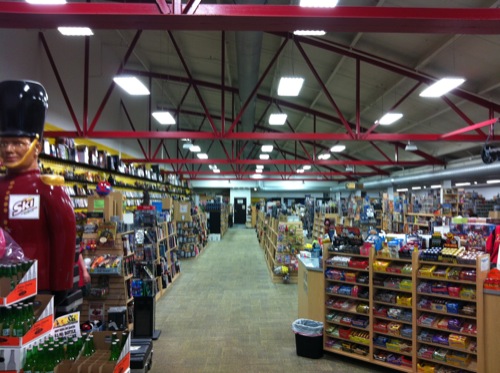 There, Peat signed a few copies of his his new comic: Red Sonja: Unchained, which was released this past Wednesday.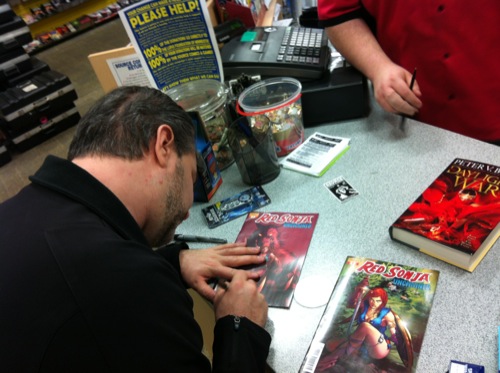 Signing Red Sonjas with beautiful covers by Walter Geovani and Mel Rubi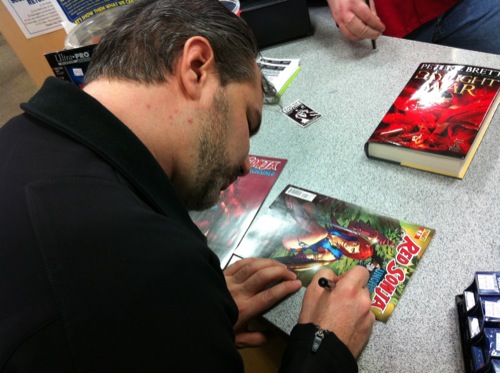 Peat with a brand new copy of Red Sonja: Unchained
If you haven't picked up your copy of The Daylight War yet, what are you waiting for? Go out and support your local bookstore, or check out all links to buy Peat's book online.
Tonight, Peat will be in Seattle hosting a reading and signing at 7:00pm at the University Bookstore.
For more event details and to RSVP, check out the event page on Peat's Facebook. For all other readings/signings/conventions, take a look at his Facebook events or his tour schedule.