Posted by Meg
Yesterday, Peat kicked off his U.K. Tour with a HUGE event in Manchester, England. Almost 100 (100!) British fans gathered and listened to Peat answer questions about his latest book, the publishing world and writing fantasy.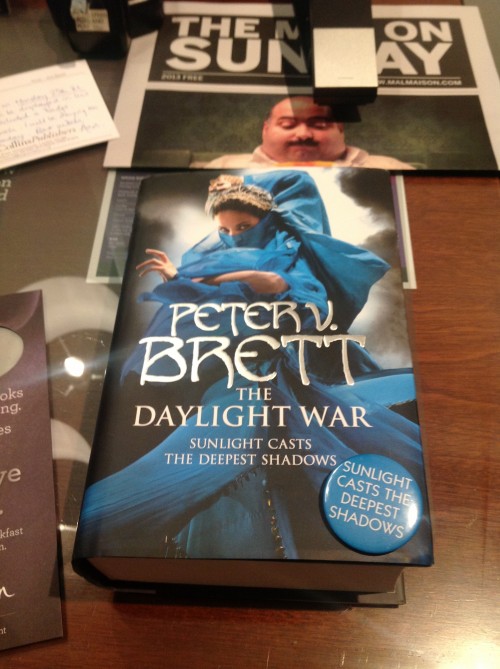 Peat finally got to hold his very own U.K. version of The Daylight War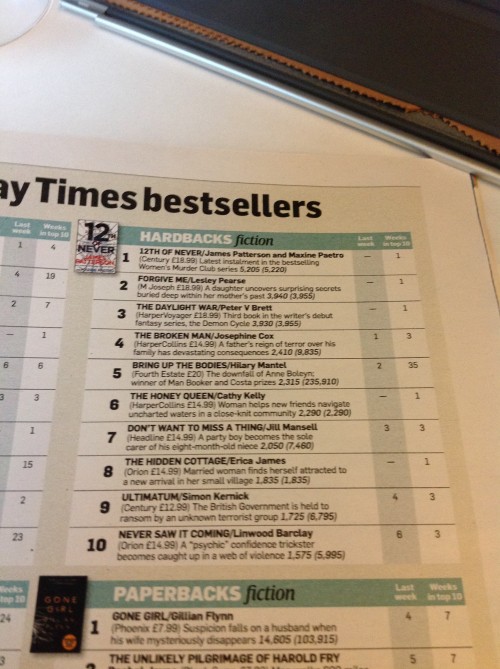 The Daylight War #3 in the London Times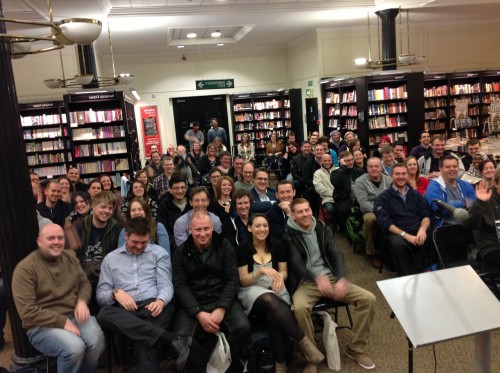 Couldn't fit them all into one shot! Almost 100 folks showed up!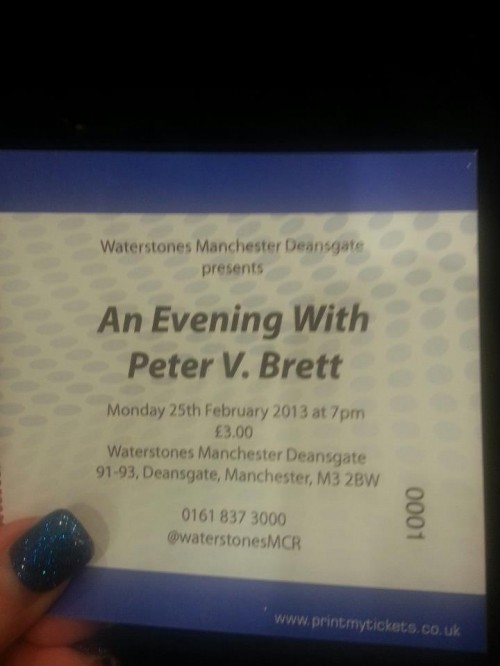 An Evening with Peter V. Brett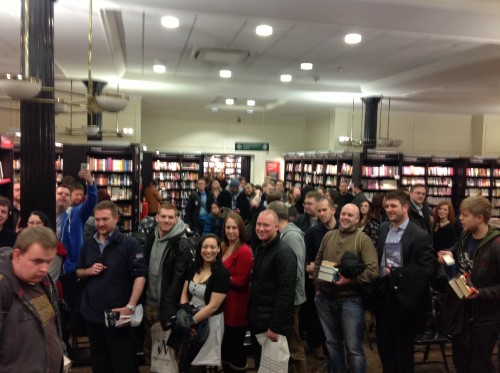 In line to get things signed
Signing table with Jonathan MacDonald who did the Red Sonja 3D portraits
Peat with Neil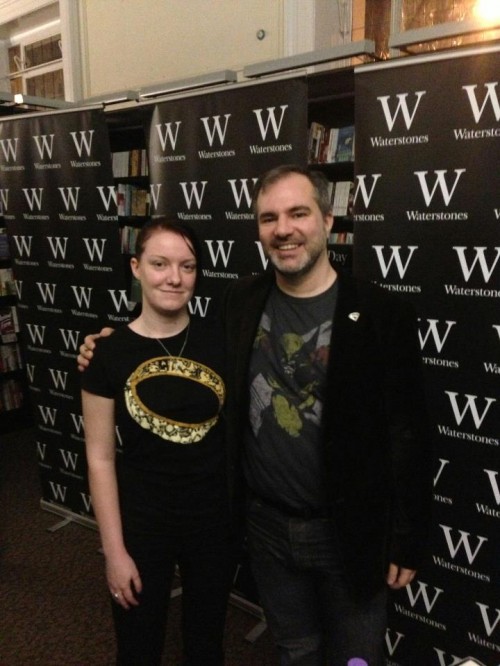 Peat with Traci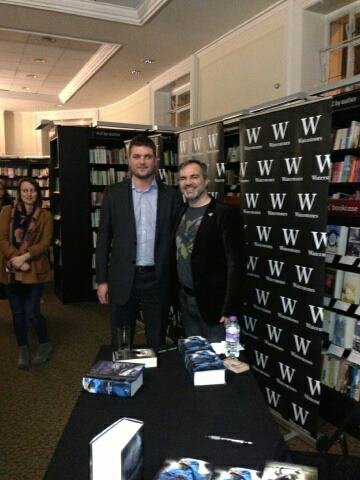 Peat with Adam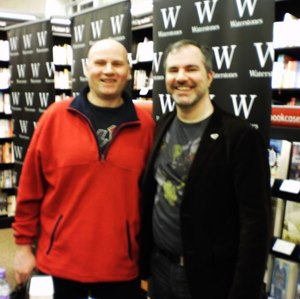 Peat with Andrew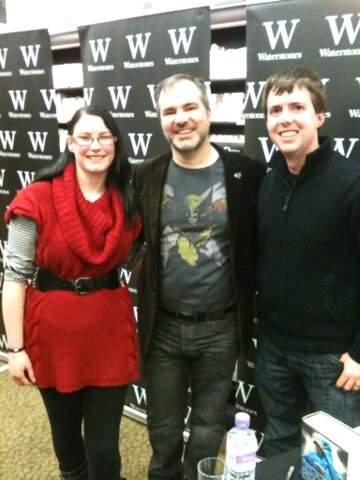 Peat with Liz and her husband Rob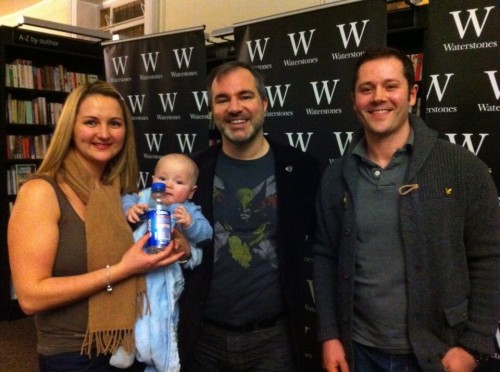 Peat with the Richardsons and their very well behaved baby
If you haven't picked up your copy of The Daylight War yet, what are you waiting for? The U.K. versions is available at Waterstones and Amazon. Americans, check out the Random House page for all the appropriate buy links. Or go out and support your local bookstore
Tonight, Peat has his book launch event at the Forbidden Planet in London starting at 6:00pm.
RSVP on Facebook here. For all other readings/signings/conventions, take a look at his Facebook events or his tour schedule.
Weren't able to make it to a U.S. event? Peat signed a stockpile of his books at each bookstore he visited. Even if you are not local, most of these will deliver. Check out the following locations to pick up your signed copy of The Daylight War: Singularity & Co in Brooklyn, Bakka Phoenix Books in Toronto, Barnes and Noble in Roseville, MN, University Bookstore in Seattle, Powell's Books in Portland, Borderlands Books in San Francisco, Barnes and Noble in Huntington Beach and the Mysterious Galaxy Bookstore in San Diego.