Posted by Meg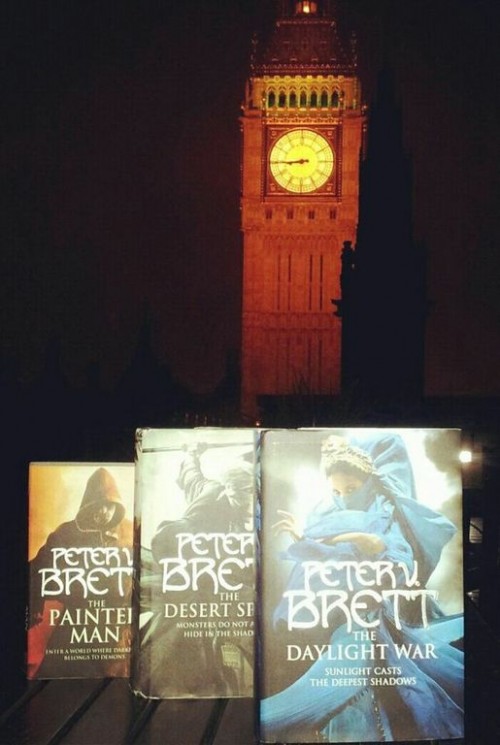 All three UK books on the House of Parliament 
Photo credit: Michael
Two events, one day. Peat went on a little adventure through the Sherwood Forest yesterday in order to get to the Nottingham Lunchtime event. With his train cancelled, Peat took a two and half hour, doing a twenty minute interview before starting around 12:30pm. When Peat arrived, there were thirty people already lined up!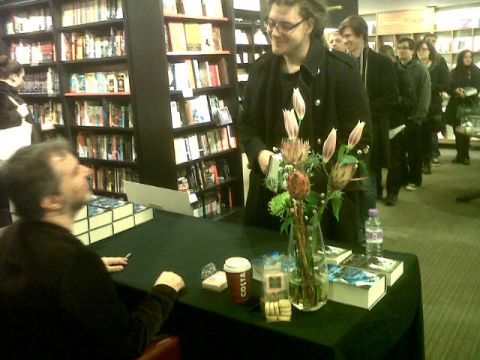 Peat greeting fans at the signing table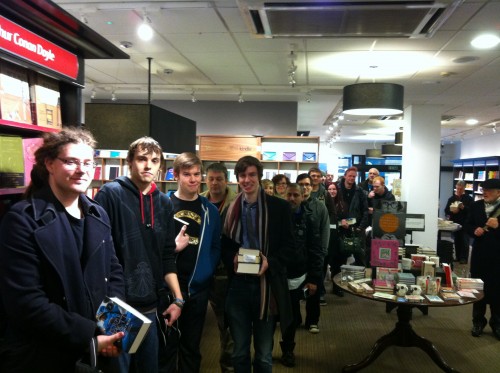 Signing line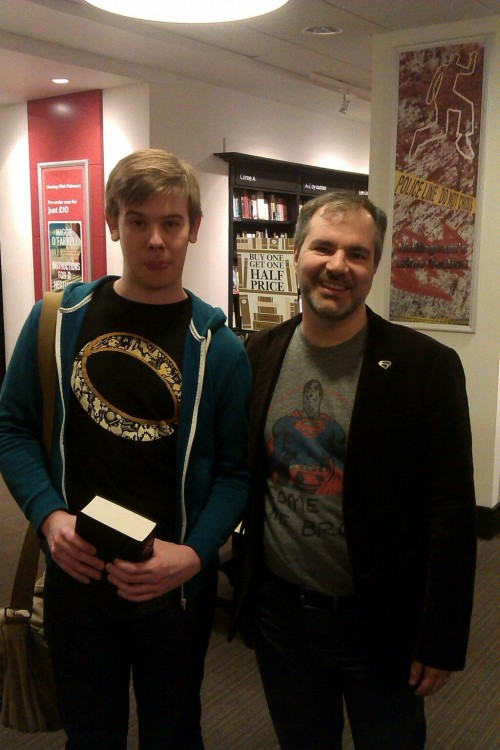 Peat with Bobby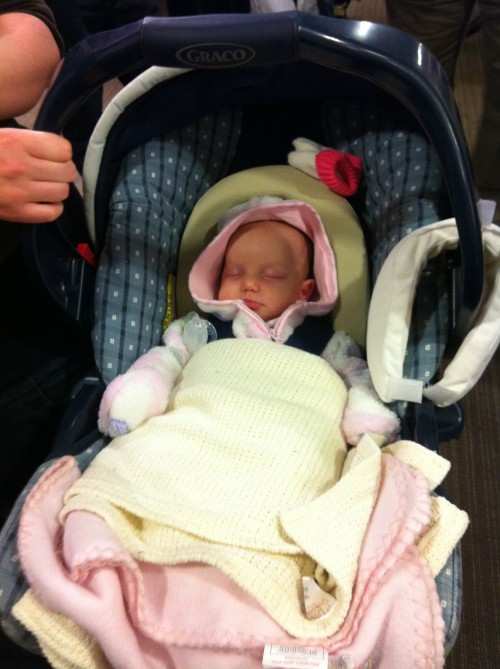 Little 8 week old Kaede Leesha, Peat's youngest fan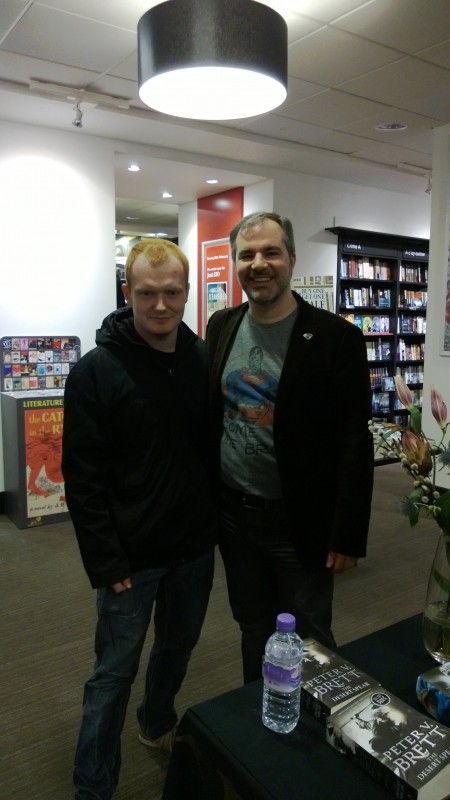 Peat with Damian, Kaede Leesha's father
 After Nottingham, Peat was whisked back to London for a packed event at Forbidden Planet. Check it out …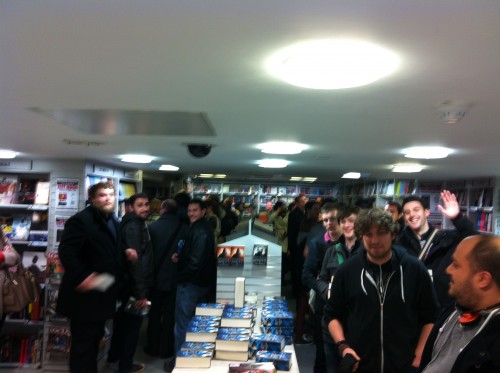 The line at Peat's packed Forbidden Planet event in London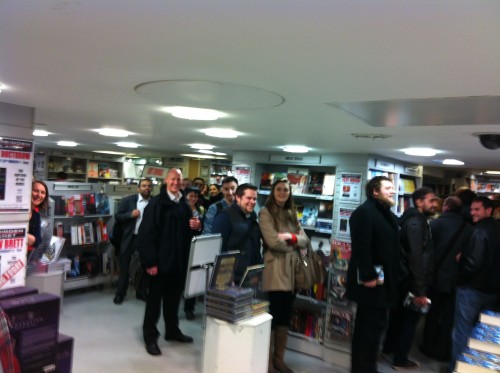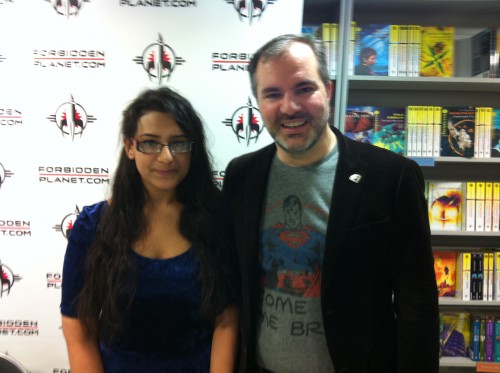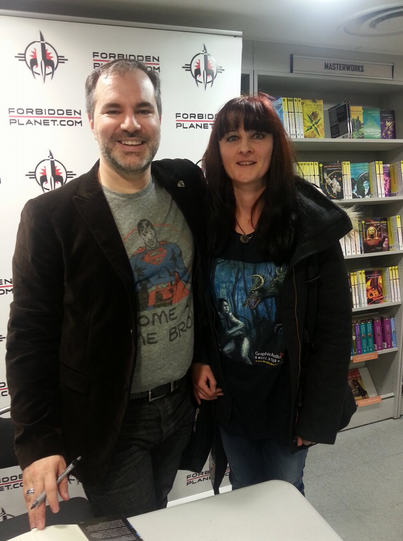 Peat with super fan Carol
Peat with Brett
One fan made this incredible Messanger's journal that Peat unwrapped after the event
If you haven't picked up your copy of The Daylight War yet, what are you waiting for? The U.K. versions is available at Waterstones and Amazon. Americans, check out the Random House page for all the appropriate buy links. Or go out and support your local bookstore
Tonight, Peat will be at the Birmingham Waterstones starting at 7:30pm.
RSVP on Facebook here. For all other readings/signings/conventions, take a look at his Facebook events or his tour schedule.
Weren't able to make it to a U.S. event? Peat signed a stockpile of his books at each bookstore he visited. Even if you are not local, most of these will deliver. Check out the following locations to pick up your signed copy of The Daylight War: Singularity & Co in Brooklyn, Bakka Phoenix Books in Toronto, Barnes and Noble in Roseville, MN, University Bookstore in Seattle, Powell's Books in Portland, Borderlands Books in San Francisco, Barnes and Noble in Huntington Beach and the Mysterious Galaxy Bookstore in San Diego.