Posted by Meg
Peat's turned 40 four days before his third book, The Daylight War, hit shelves in the U.S. Such a monumental day deserved something special.
Peat's amazing girlfriend Lauren, along with Peat's friends and family, spearheaded a Krasian themed party complete with couzi shots, Team Inevera T-shirts for each guest and a belly dancer dressed in red channeling everyone's favorite dama'ting. Lauren found the perfect venue, designed the invitations and menus and arranged for the belly dancing act. As you can see by these pictures, Lauren went above and beyond the call of duty.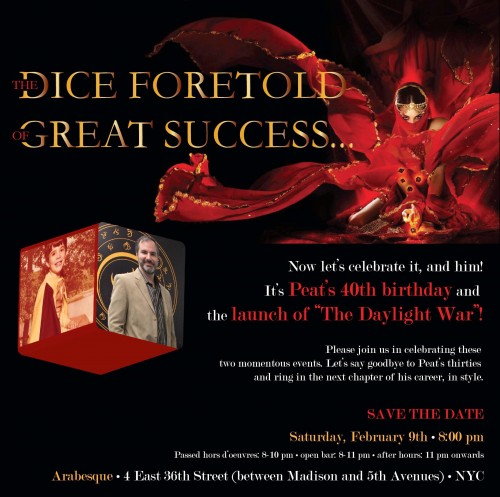 Daylight War themed save the date, designed by Lauren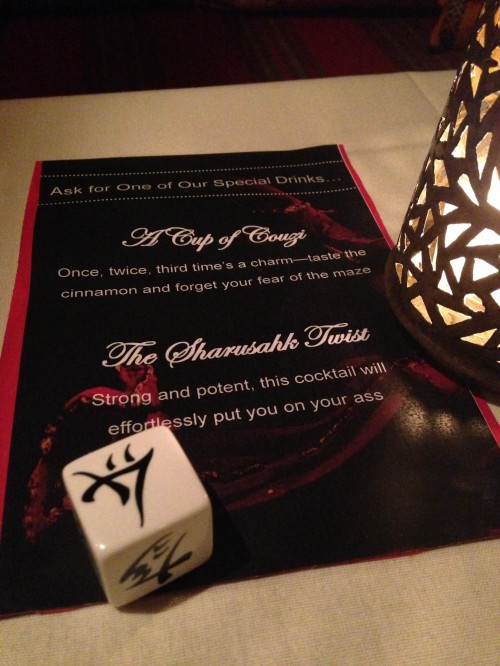 Menu featuring speciality Krasian drinks, designed by Lauren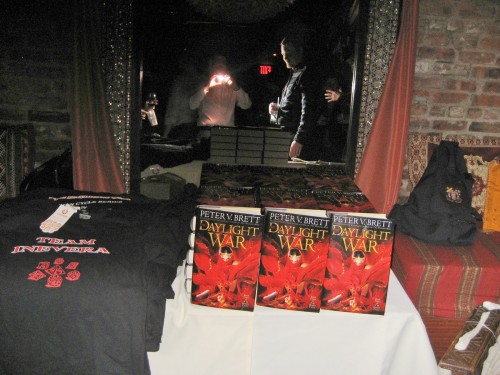 Goodies for the guests! Daylight Wars and Team Inevera featuring her avatar from the book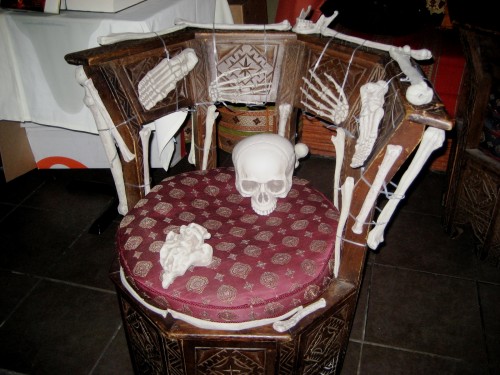 Skull throne created by Myke Cole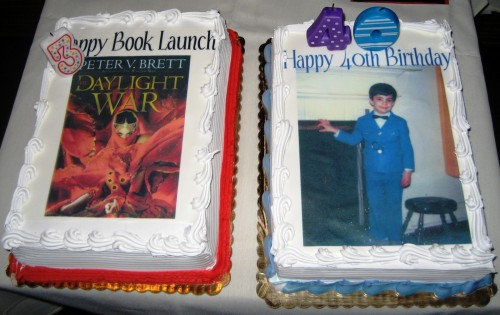 Two cakes, two occasions! Book launch and Birthday!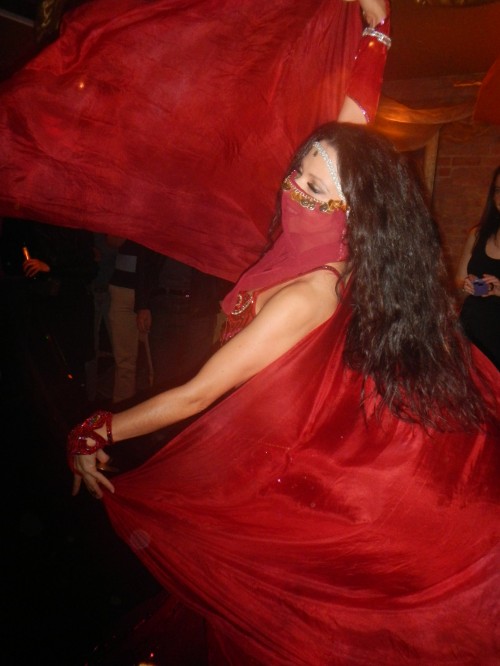 Who does this remind you of?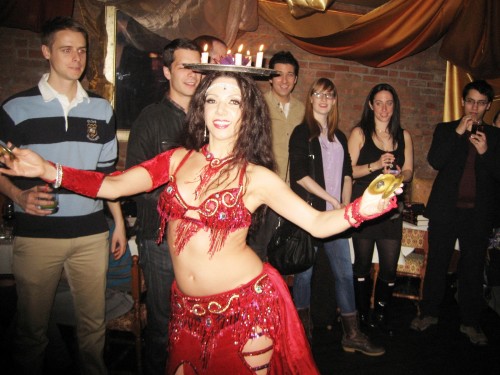 Incredible belly dancer channeling Inevera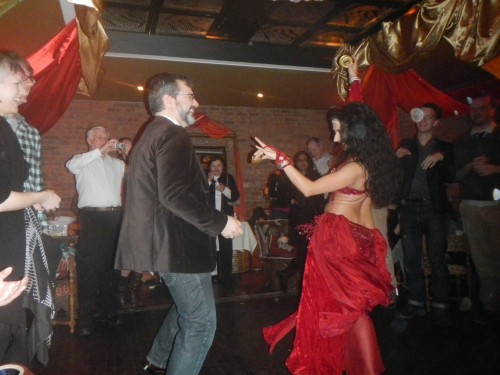 Peat gets out on the dance floor
Lauren's turn!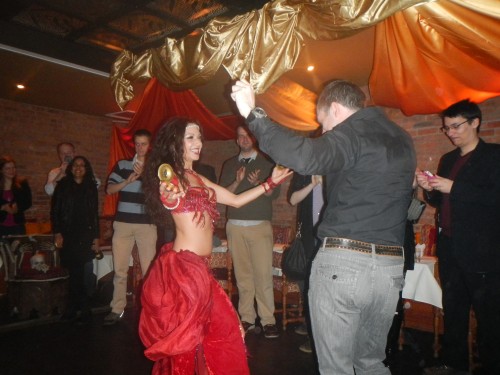 Myke shaking things up
Want to see the more dance moves and party shots? Check out the Party Album on Peat's Facebook.
If you haven't picked up your copy of The Daylight War yet, what are you waiting for? The U.K. versions is available at Waterstones and Amazon. Americans, check out the Random House page for all the appropriate buy links. Or go out and support your local bookstore
Tonight, Peat will be at the SciFi Weekender in Wales starting today.
RSVP on Facebook here. For all other readings/signings/conventions, take a look at his Facebook events or his tour schedule.
Weren't able to make it to a U.S. event? Peat signed a stockpile of his books at each bookstore he visited. Even if you are not local, most of these will deliver. Check out the following locations to pick up your signed copy of The Daylight War: Singularity & Co in Brooklyn, Bakka Phoenix Books in Toronto, Barnes and Noble in Roseville, MN, University Bookstore in Seattle, Powell's Books in Portland, Borderlands Books in San Francisco, Barnes and Noble in Huntington Beach and the Mysterious Galaxy Bookstore in San Diego.