Posted by Meg
Today's blog post features two awesome entries to the Wear Your Wards Contest from Shannon and Alexandra. Their trendy accessories aren't just for show … they could cause some serious damage to an unsuspecting demon. Check it out.
First up, we have Shannon all decked out to take on a mind demon with her warded headband.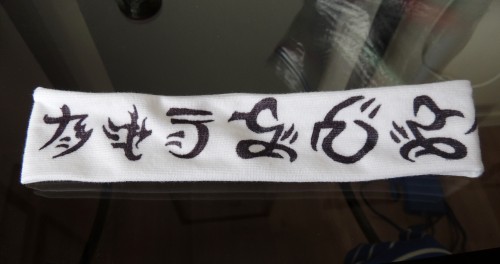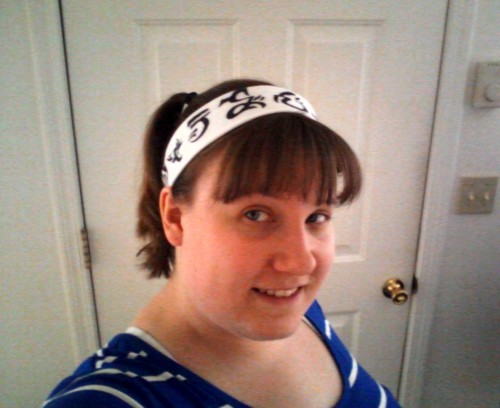 Shannon also warded her fingernails against corelings. Trendy and useful for those pesky nail chipping demons.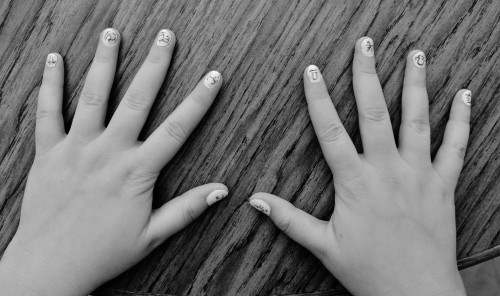 Here's what Shannon had to say about her entry:
I kind of have two entries. The first one is wards painted on my fingernails. But since it's not really something I *made*, I also have a headband that I traced a few wards on to. I came up with the headband idea first based on the ones they make in *The Daylight War* (which I read just about a week ago, and which is why the mind and mimic wards are supposed to be slightly larger and centered).
Amazing accessories to help fend off the local coreling population. Shannon's wards are looking sharp!
Second, we have Alexandra with these detailed beaded pendants featuring various wards.
I love the color choices (reminds me of the American Daylight War cover) and the intricate beading must have taken a while to accomplish. Amazing job! A valuable gift for any lady of the Demon Cycle.
Prizes and winners will be announced Tuesday morning. In the meantime, watch more incredible warded entries.