Posted by Meg
Have an amazing cosplay you want to share? Today's your last chance! Send Peat your favorite costume by 11:59pm tonight for your chance to win! We will be announcing the winners later this week. Check out all the entries so far on Facebook.
But for now, check out these amazing entries. Here is an array of badass costumes from Lauren.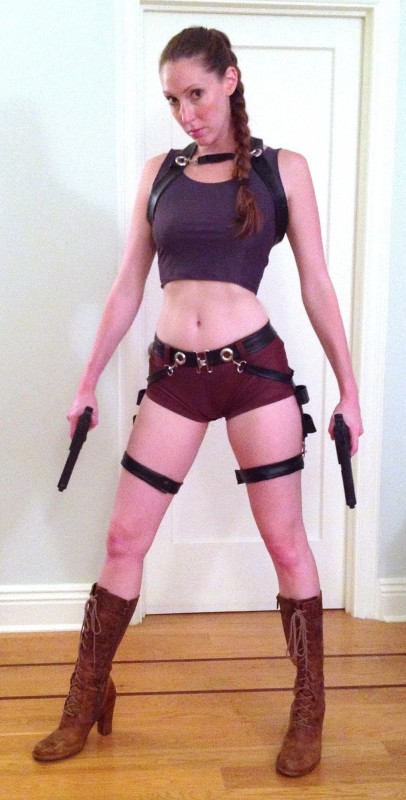 Lara Croft
As Disco Dazzler at NYCC last year
And, as a zombie fairy last Halloween (why have I never thought of this?)
Alright, now, prepare yourself for the cutest cosplay entry from Danielle and her two children.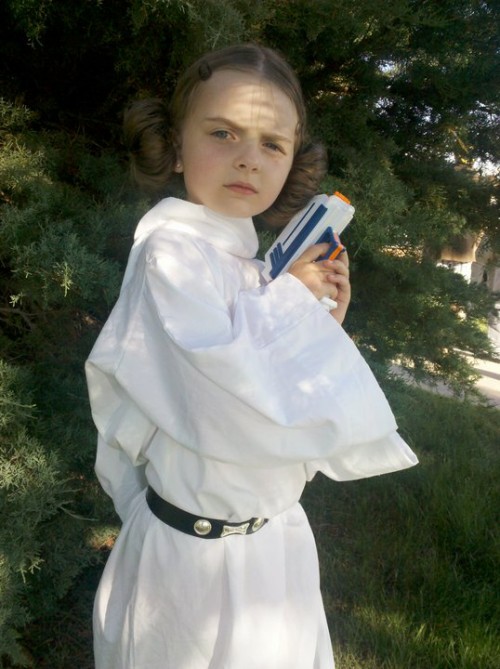 Danielle made this Leia costume from a pillowcase!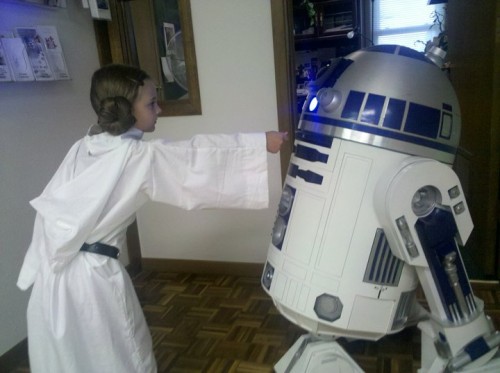 They brought R2-D2 to the a seminar in Denver that the 501st legion came in for!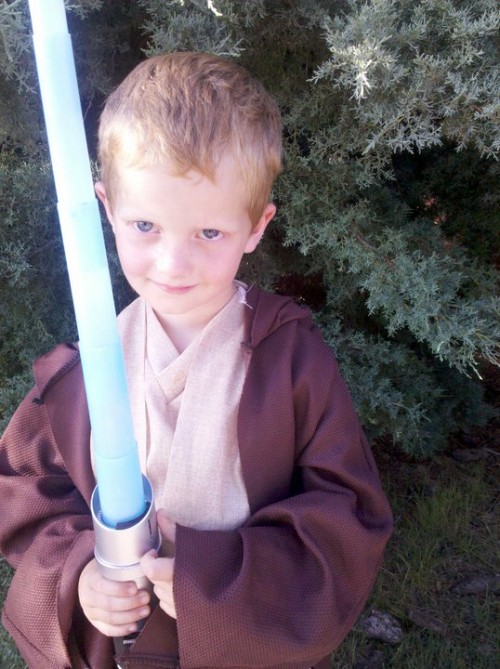 Baby Jedi
And don't forget – we are gearing up for our next BIG contest. We have revealed the amazing Grand Prize:
The Grand Prize for the mystery contest is comprised of hardcovers of The Warded Man, The Desert Spear and The Daylight War PLUS the U.K. edition of The Great Bazaar and Brayan's Gold
And that's just the beginning! There will be lots of other prizes to win. Stay tuned to Twitter and Facebook for how to win.