Posted by Meg
Your favorite character doesn't have to be the hero or even a secondary character. It could be that huge demon with a stubborn attitude! Cynthia chose One-Arm as her favorite. Check it out.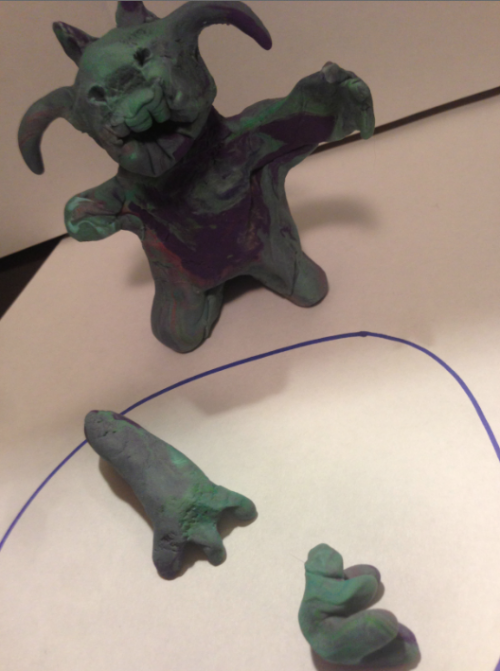 What a creative use of Play Doh!
Here's what she said about her entry:
My favourite character was One Arm. He was just cool. Using the difficult medium of "play doh" I have depicted the night One Arm became One Arm. Arlen is in it too because he's an ok character as well.
Don't forget to view all the other amazing entries here. Prizes will be announced soon!