SPOILER ALERT!!!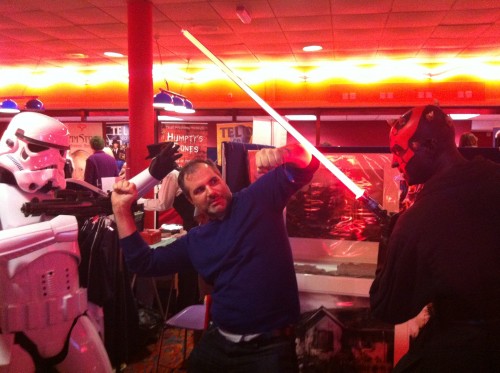 Hi! I'm fantasy writer Peter V. Brett. You may be a new reader wandering around my website for the first time, fresh from reading The Warded Man. Or maybe you got linked here by some SF blog you like, or someone's retweet, and have no idea who I am. That's cool. I'm a pretty nice guy, and I hope we can be friends. But regardless of how it happened, if you're new to my work, this is not the place you want to be.
Heck, even if you're not that new.
If you've never read anything of mine and want a taste, why not check out the The Warded Man? That's the first book in my Demon Cycle series, and even now, years later, I am still damn proud of it. And hey! Here are the first 50 pages for free!
If you've read The Warded Man and/or The Desert Spear, and want some fun, free bonus material, why not try going to my Excisions page? Lots of deleted scenes and fun stuff there.
But if you're all in, if you've read The Warded Man, The Desert Spear, The Daylight War, and yes, even The Great Bazaar (there will be a test), then you might, just might, want to click here.
Just do me a favor, please. Two favors, actually.
1) If you want to link to this material, please direct your link here, to the Spoiler Alert post, and not direct to the material.
and
2) Please be respectful to those who have not read up through Daylight War. Please don't post the spoilers you find in open feeds/forums without a spoiler alert/tag of your own. Some people don't wanna know, and they're entitled to that.
Thanks!