Posted by Meg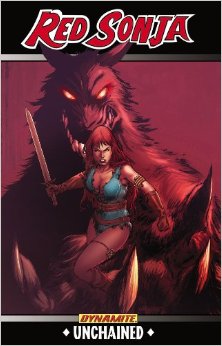 Want to read Red Sonja Unchained in its entirety? Of course you do!
Now you can get all five published issues in one place.
On January 21, 2014, a trade paperback of all five issues will be released. And you can pre-order it right now!
Prefer digital? Head over to Comixology to order all five e-book versions in one go.
And don't forget to visit Peat at NYCC this weekend. You can check out his detailed weekend con schedule here. Peat will be doing a panel, a number of signings plus you may spot him wandering around the con or hanging out at the Random House booth on the show floor. Come say hi!