Posted by Meg
Now available in Turkey, Epsilon has now released the Turkish version of The Desert Spear. Check it out!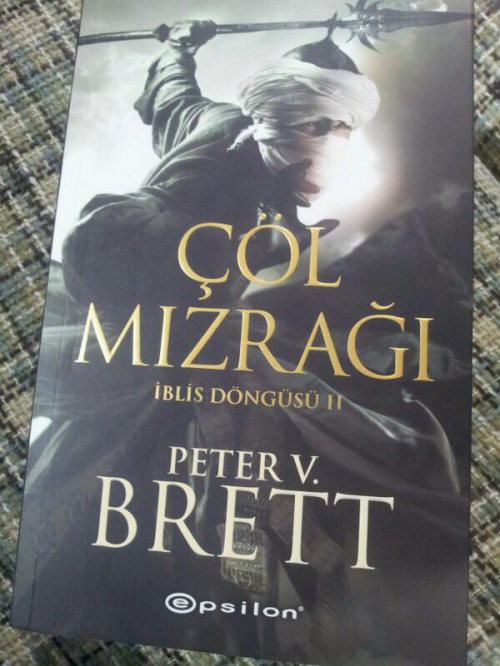 After posting the news yesterday on Facebook, one fan had a question concerning the international release of the Demon Cycle:
How have Muslim countries been responding to you books? I've been curious about it since reading.
Peat responded:
Turkey is the only one that translates, though the english books are available in many other countries. For the most part, response has been quite positive. I show a mix of people in every culture in my stories. Some good, some bad, some pious, some hypocritical. I expected some people to read things into the text that I didn't intend, but my readers seem to be smart, open minded thinkers who can separate complex thoughts.