Posted by Meg
Peat's agent received an exciting package the other day … from Hungary!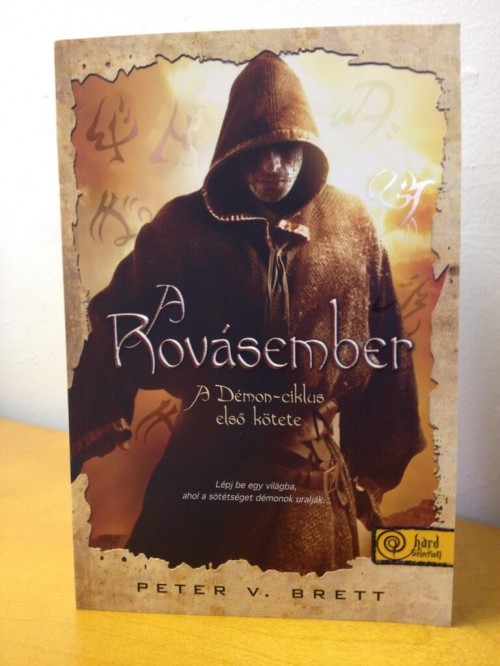 Inside the package was a beautiful new hardcover of A Rovásember, the Hungarian translation of The Warded Man. It is now on sale on the publisher's website. The additional wards on the cover make for a pretty epic background. 
Speaking of wards, we haven't forgotten the Warding Contest! We will be announcing the winner soon. In the meantime, check out all the beautiful entries on Facebook.