Posted by Meg
Over the weekend, the #shelfies kept rolling in, via email and Twitter. Here's some of recent ones we'd like to share: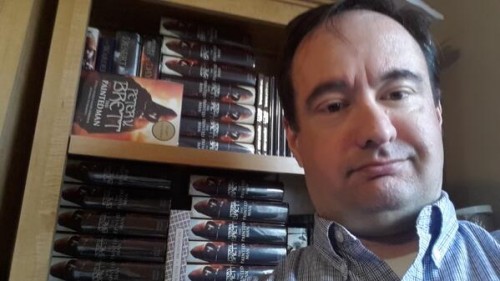 Creator, it's like a bomb shelter. Got more Painted Mans than me. RT @cobraspideyguy can't get them all in!#Shelfie http://t.co/2529cgEI2G
William's entry comes in via email. He wrote:
Image taken with phone so it's a bit poor, and is no better for having me in it. Sorry for the glare
Paperbacks are stacked two deep in there. DnD books on the far left. 😉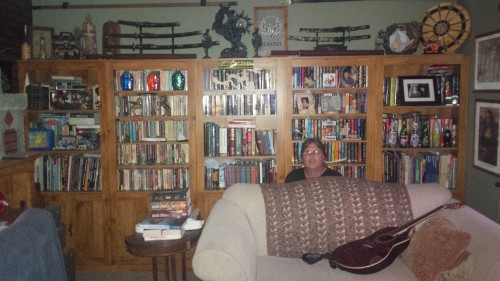 And another email from Adam: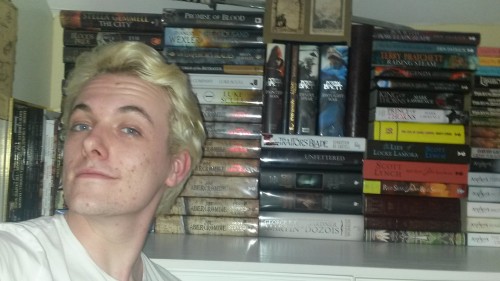 Contest ends today! So, hurry up and pose in front of your books! You can find out all the ways to enter here.