Posted by Meg
The #shelfie contest is officially closed. We will be announcing the five lucky winners soon. In the meantime, enjoy the latest shelves.
Birte shares a throwback bookshelf pic: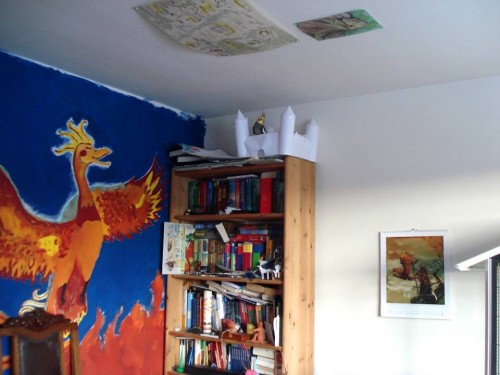 I found an old picture of my book shelf with my cockatiel on top of my Hogwarts model. I'm afraid it's a very old picture as in before Warded Man times … couldn't take a new one since all my books are in Germany and I'm in England.
Andrew via email: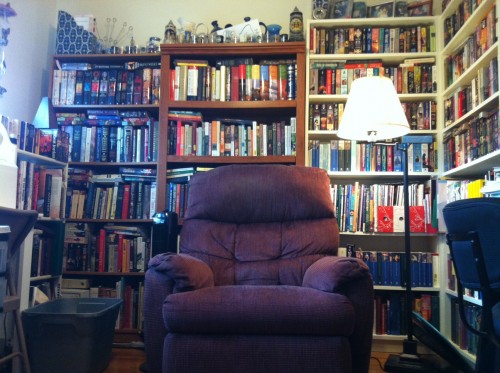 I'm lucky to have a wife that let's me use an entire room in our apartment just for my books!
From Barktek via email: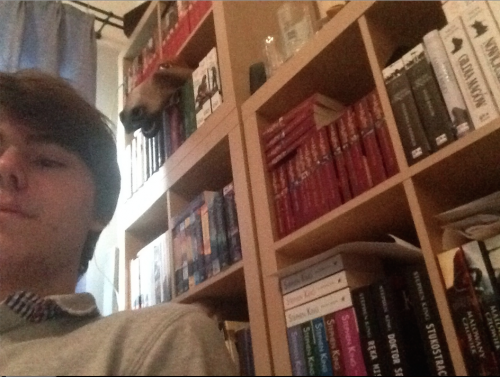 From Shawn via Facebook: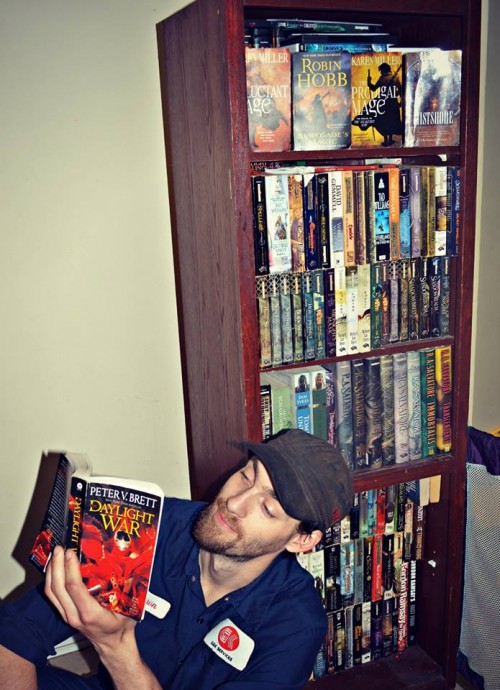 #shelfie It's been condensed because apparently my old bookshelf was "ugly" and "rotted" according to my fiance. But she's marrying me so what does she know. 
Check out more #shelfies on Facebook. And even though the contest is over, feel free to continue posting and sending in pictures of your book collections! They are amazing!