Posted by Meg
The entries are in and Peat has picked the winners! As always, it was hard to pick. There were a lot of great #shelfies, so be sure to check our all of them over on Facebook.
One interesting thing about this contest was seeing what everyone had on their bookshelves. Folks generally had similar titles on display, and Peat mentioned that he owns many of the same books as you guys. Demon Cycle readers aren't just connected by Peat's work, but are part of a lattice.

Keep in mind, Peat generally tried to pick entries that followed the rules (aka, the bookshelf and your face in one picture), but some of these photos were simply too cool not to reward.
Drumroll please … and the winners are …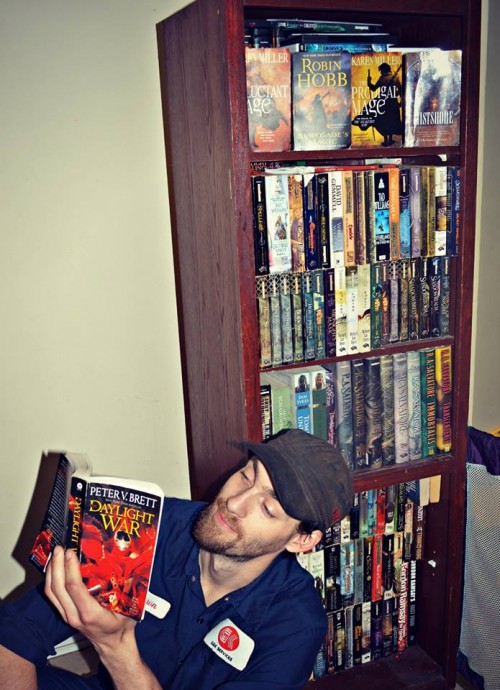 Sue in her Demon Cycle shirt!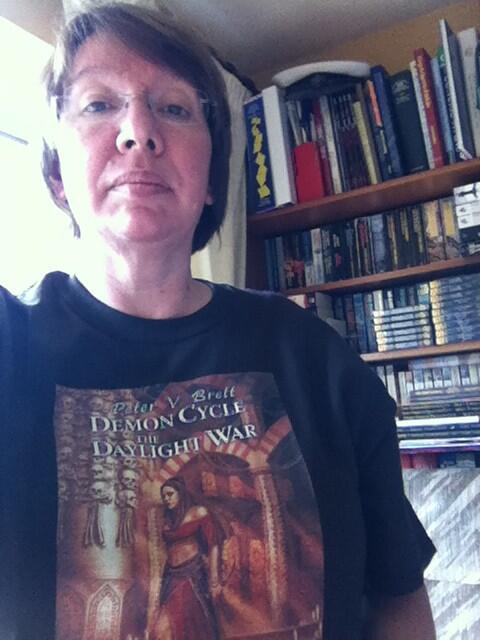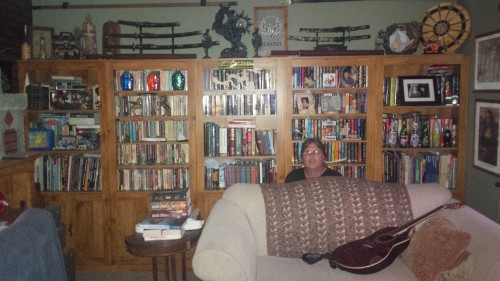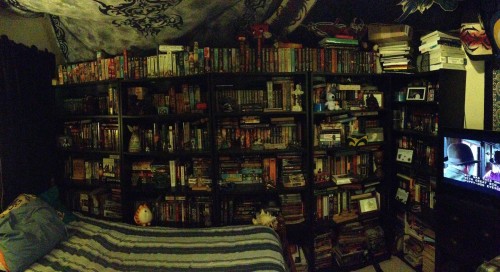 Each winner will receive a signed Red Sonja trade paperback. If you haven't already done so, please email your mailing address to contest@petervbrett.com to collect your prize.