Posted by Meg
Peat's in London! And so far, it has been a great trip. At Watersones Kensington on Wednesday, Fantasy Faction hosted an incredible event with Myke Cole, Mark Lawrence and Joe Abercrombie.
Check out the pictures here: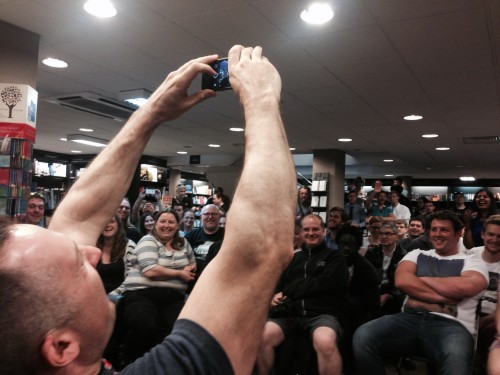 Authors taking pictures of the crowd!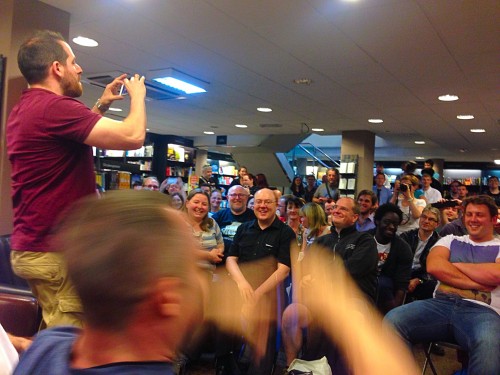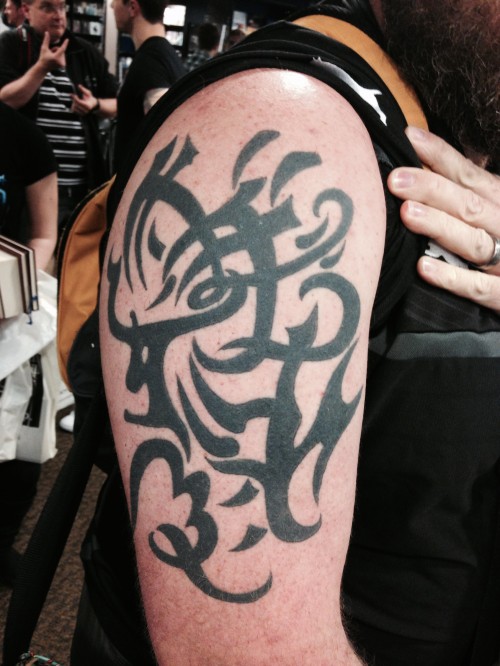 Glen with his fantastic Greatward tattoo
Superfan Carol showed up as Renna! 
Who will win? Renna or the author?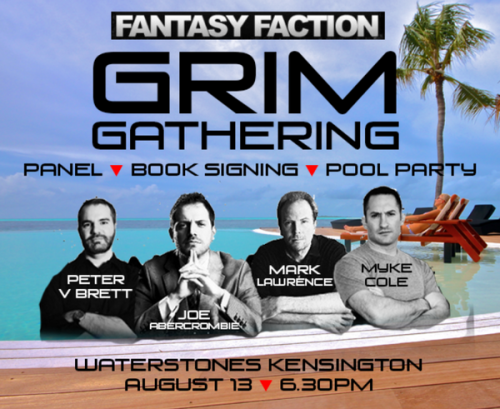 The after party was at a beach bar …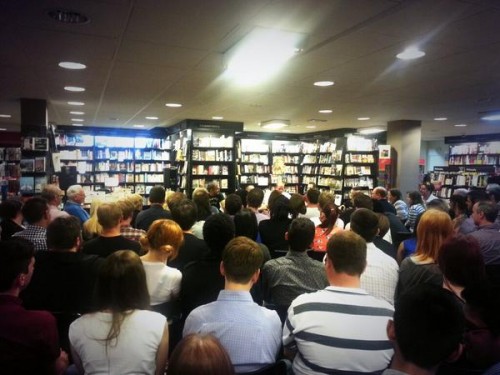 Awesome turnout!
Signed Kindle!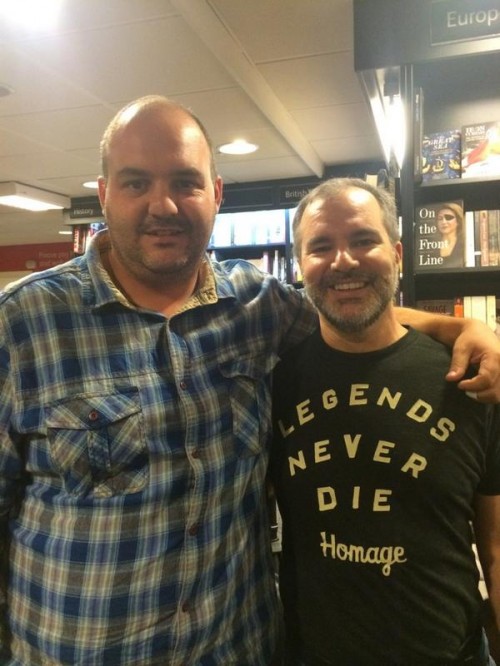 Dave W.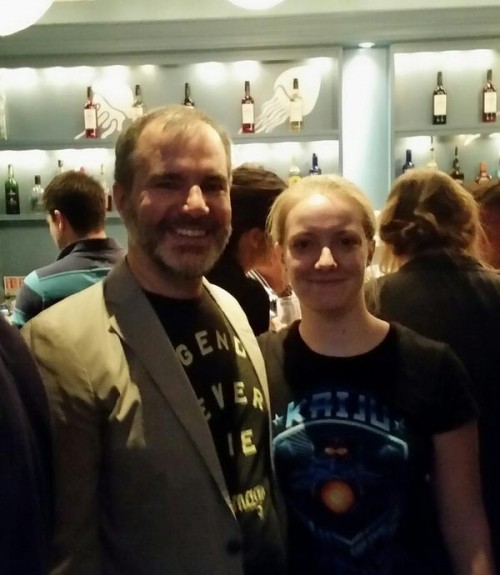 Peat with Tracy
Signed books all lined up. 
Be sure to check out more pictures uploaded onto the Grim Gathering event page on Facebook! If you were at Waterstones and have pictures, feel free to share them on the event page!
We are running a contest! Enter the Create Your Own Skull Throne Cover Contest to win the ultimate Demon Cycle book collection. Contest ends on August 18th, so be sure to get your entries in by Monday.