Posted by Meg
Carol, who has done some incredible contest art and cosplay in the past, enters the Skull Throne Cover Contest with this entry:
Hi, I've designed a very simple black & white cover using a repeated skull picture. I tried using the computer to put it together but in the end it was easier to cut and paste in the real world!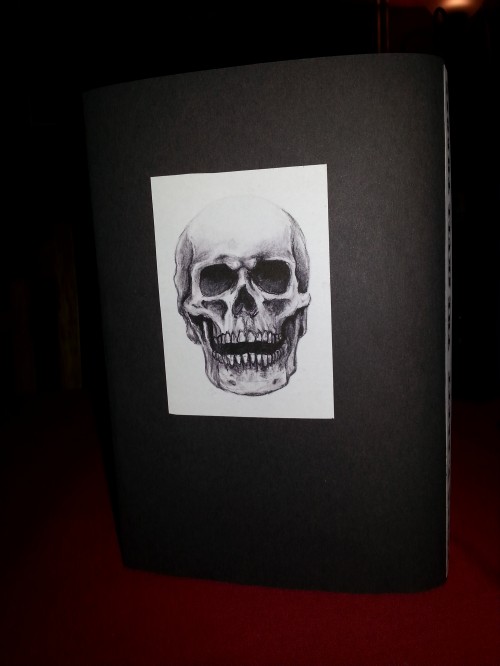 I love the simple, black and white design that Carol used for her entry. The drawing of the skull is beautifully done. Awesome job!
All the entries are in! We will be announcing the winners soon. You can check out all the covers on Facebook.
The Skull Throne now has a release date! The fourth book in the Demon Cycle will be out in the U.S./U.K. on March 24, 2015. You can check out the official U.S. cover here and pre-order the book here.