Posted by Meg
Superfan Mia has created some spectacular fan art in the past, including this stunning Sharik Hora that won the Homemade Heroes Contest.
Clearly, she isn't done amazing us with her artwork. Check out her entry for the Skull Throne Cover Contest:
Since I can't draw to save my life, I had to create what I had in mind. It stands about a foot high from the base of the pedestal to the top of the skull (I included a few photos). I digitally tweaked the mock-up to make my cover entries. Hope you like them.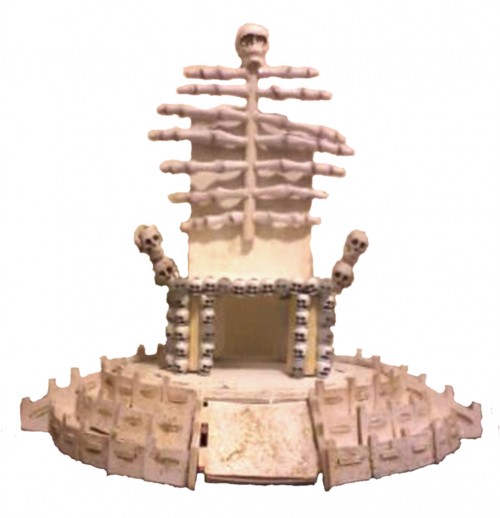 Skull throne model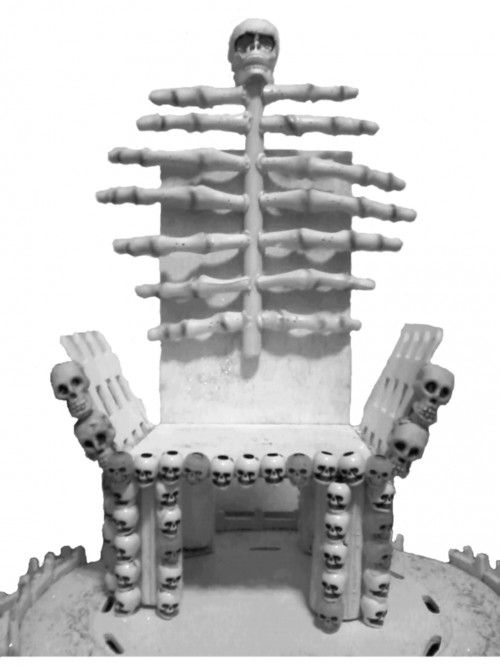 Spear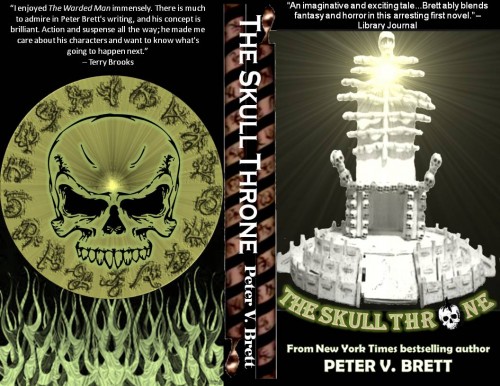 Final Skull Throne covers in green and red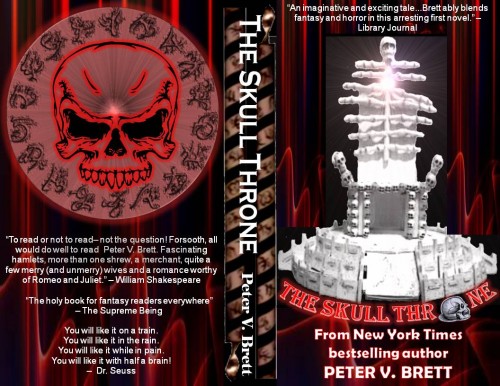 Wow. As usual, Mia brings something unique to the table. This model is awesome, and I love the addition of the ward circle and skull for the back cover. Fantastic job, Mia!
The contest is now closed, but we still have a couple of entries to show off. You can check out all the covers on Facebook and Pinterest.
The Skull Throne now has a release date! The fourth book in the Demon Cycle will be out in the U.S./U.K. on March 24, 2015. You can check out the official U.S. cover here.