Posted by Meg
Italian fan Christian (@fiumepanno), who runs  a fantasy book blog, created some spectacular Arlen & One-Arm fan art upon completing The Warded Man.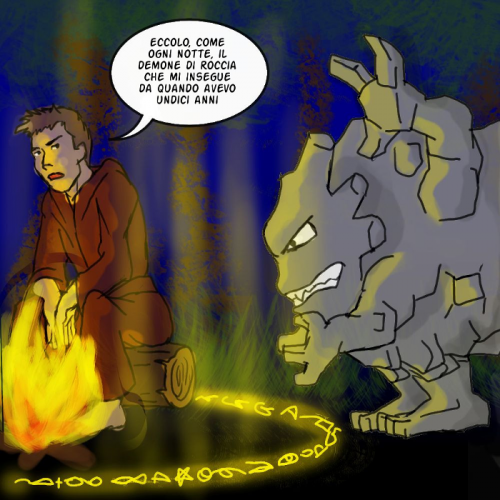 So cool. Anyone care to translate? With the help of Google, I've got:
Here it is. The rock demon that has chased me every night since I was eleven. 
Am I close?
Don't forget, you can pre-order the U.S. Skull Throne today! Release date for U.S. and U.K. set for March 24, 2015!