Posted by Meg
Wow. Peat was amazed by the amount and quality of the entries for this contest. That's probably why he took such a long time trying to choose a winner! Everyone who entered did a fantastic job.
Alas, there must be winners. While the contest was going on, the real Skull Throne cover was revealed by SF Signal. For those who haven't seen this beautiful cover, check it out below. The entries to the contest had a lot of different themes and characters, but none of them were Renna!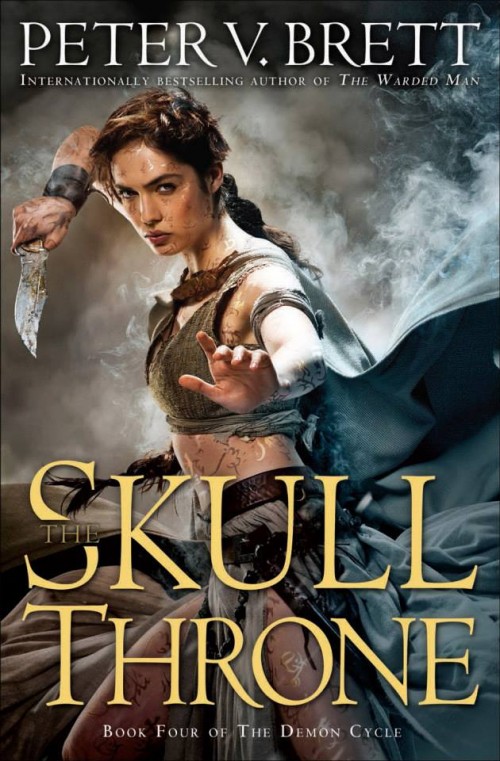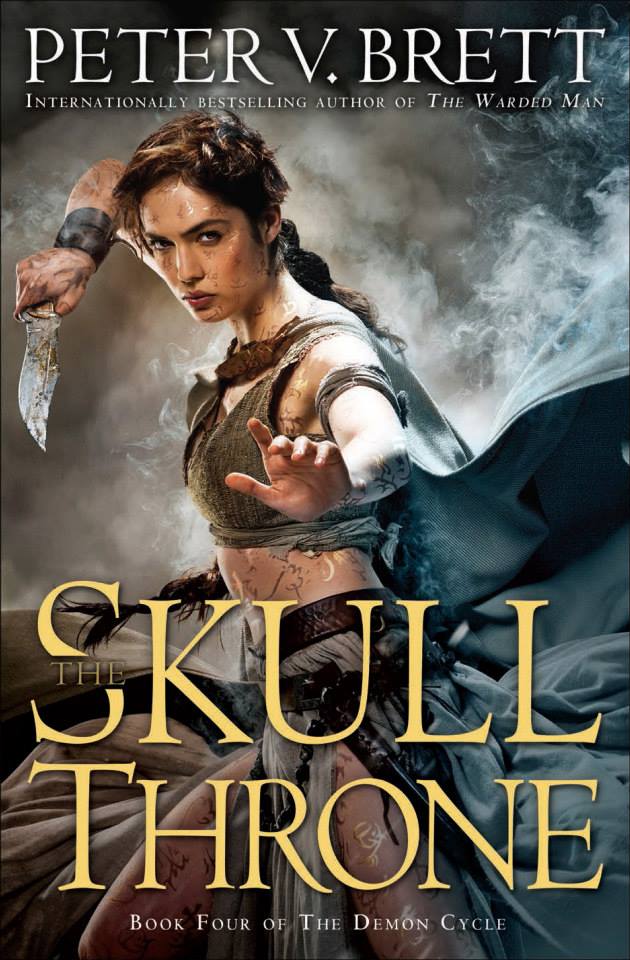 The Skull Throne also has a release date along with its brand new cover. It will be out in the U.S./U.K. on March 24, 2015. Pre-order the U.S. edition here.
Onto the winners!
Grand Prize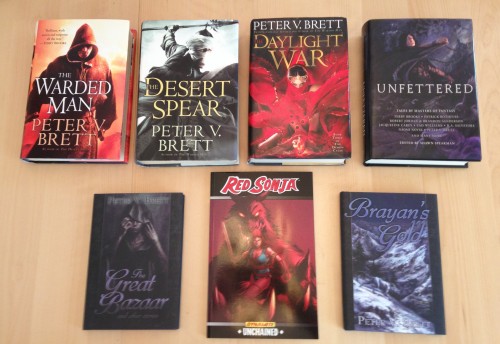 For the Grand Prize, Peat will be giving out the ultimate Demon Cycle set: U.S. hardcovers of The Warded Man, The Desert Spear and The Daylight War, the rare (and valuable) Subterranean Press editions  of The Great Bazaar and Brayan's Gold, and the Unfettered Anthology, edited by Shawn Speakman, featuring the short story "Mudboy". On top of that, Peat will be adding in the Red Sonja Trade Paperback to this magnificent prize.
And the Grand Prize goes to …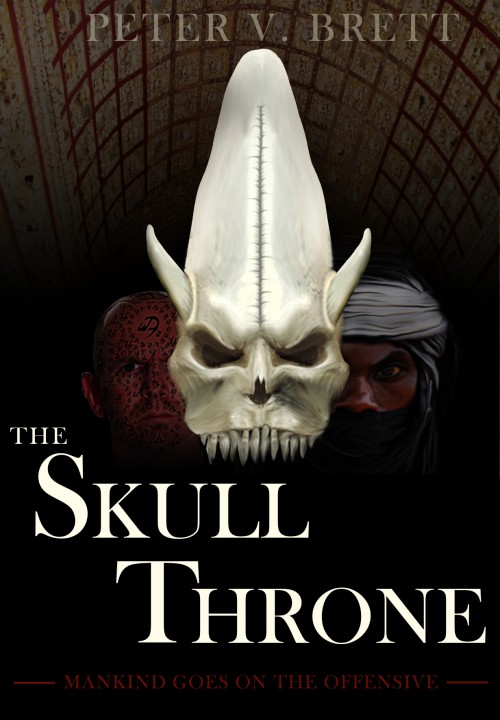 Curtis for this beautiful, haunting cover featuring Arlen and Jardir. You can view his full entry here.
First Prize
A beautiful set of Polish Demon Cycle books. Even if you're not fluent in Polish, this is a fantastic prize purely because of the gorgeous black and white illustrations throughout the book. Also, the books look really snazzy when you line them up …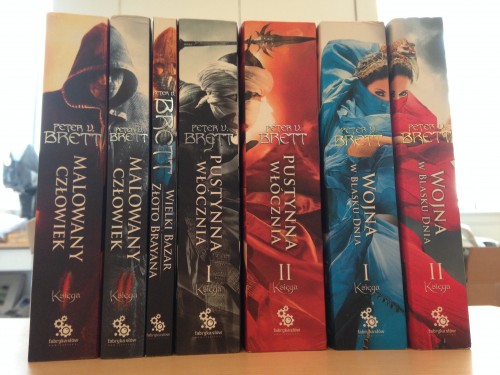 First prize goes to Dan for his beautifully airbrushed, giant Skull Throne cover! You can view his full entry here.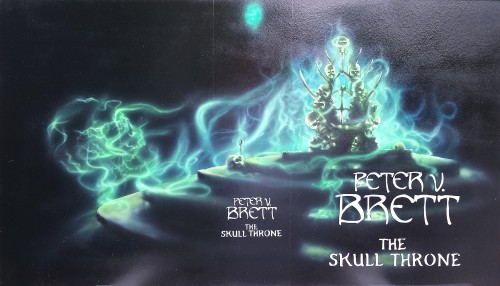 Second Prize
A volume of Voyager's edition of The Great Bazaar and Brayan's Gold, two novellas in one!
Peat was torn between two entries for second prize, both featuring the Warded Man himself.
Miro wins with his spear wielding Arlen.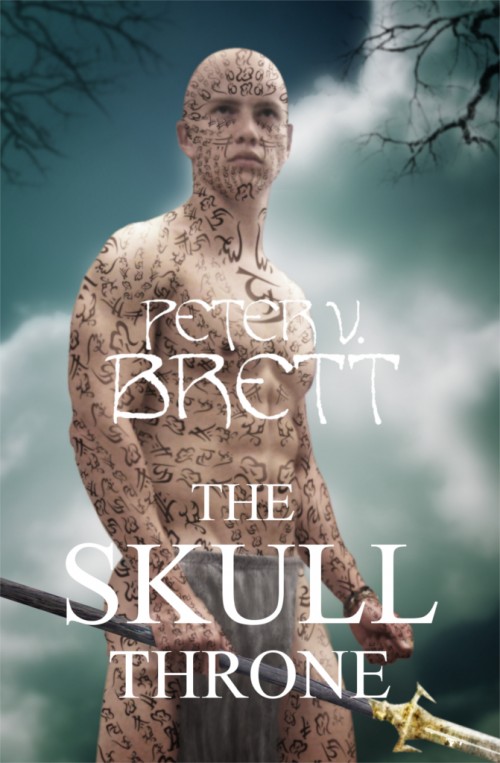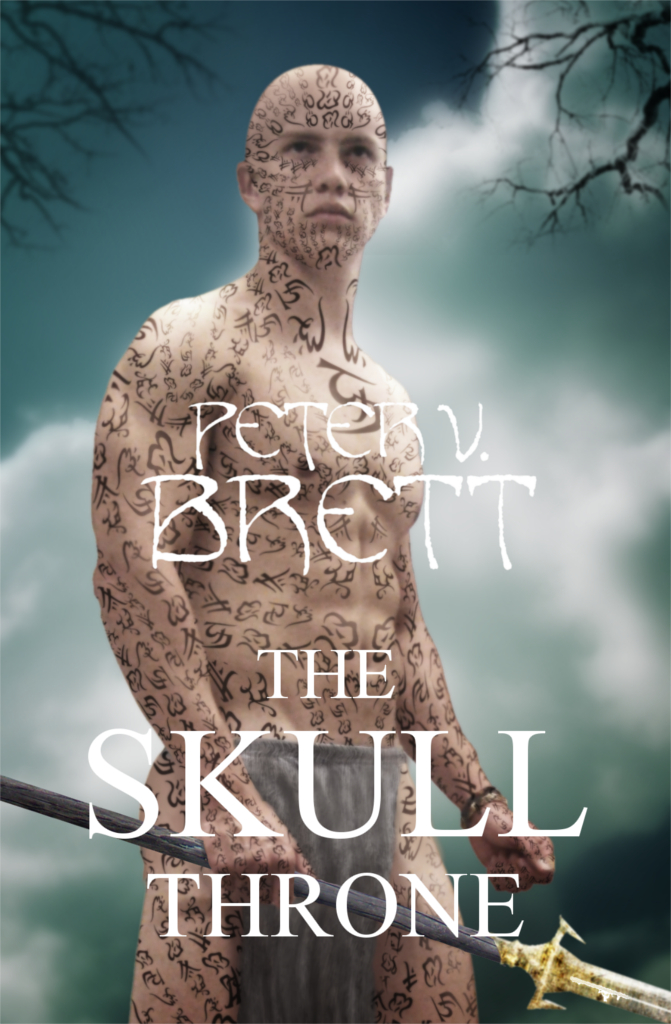 And also Nadine wins!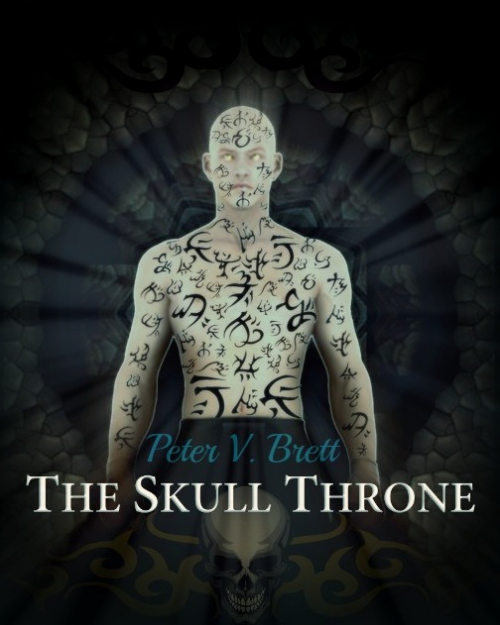 Third Prize
A set of warded dice!
This prize goes to Daniel from Norway, who had the very first submission to the contest!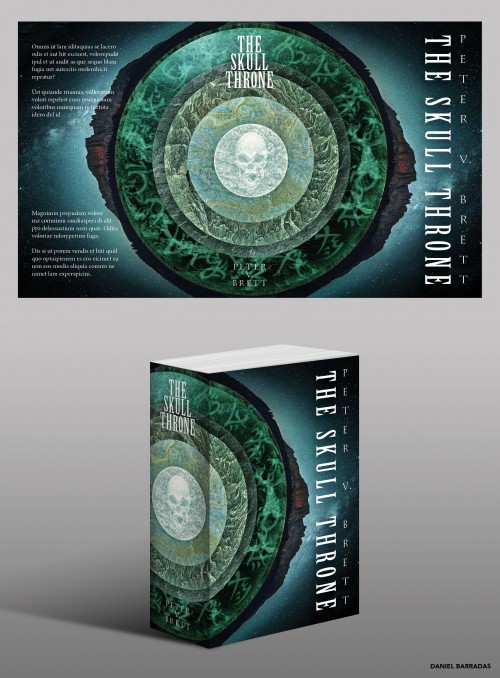 We want to call out all the fantastic, creative entries for this contest. As always, you guys blew our socks off. You can check out all of the creative covers on Facebook or Pinterest.
 The Skull Throne will be out March 24, 2015 in the U.S. and U.K.! You can pre-order your U.S. copy here.