Posted by Meg
NYCC may be over, but there are still more cons! Peat's last con of 2014 will be World Fantasy, being held in Washington D.C. this year. Memberships are sold out, but there is still a mass signing of all the authors and others that anyone can attend! If you are in the D.C. area, stop by and say hello!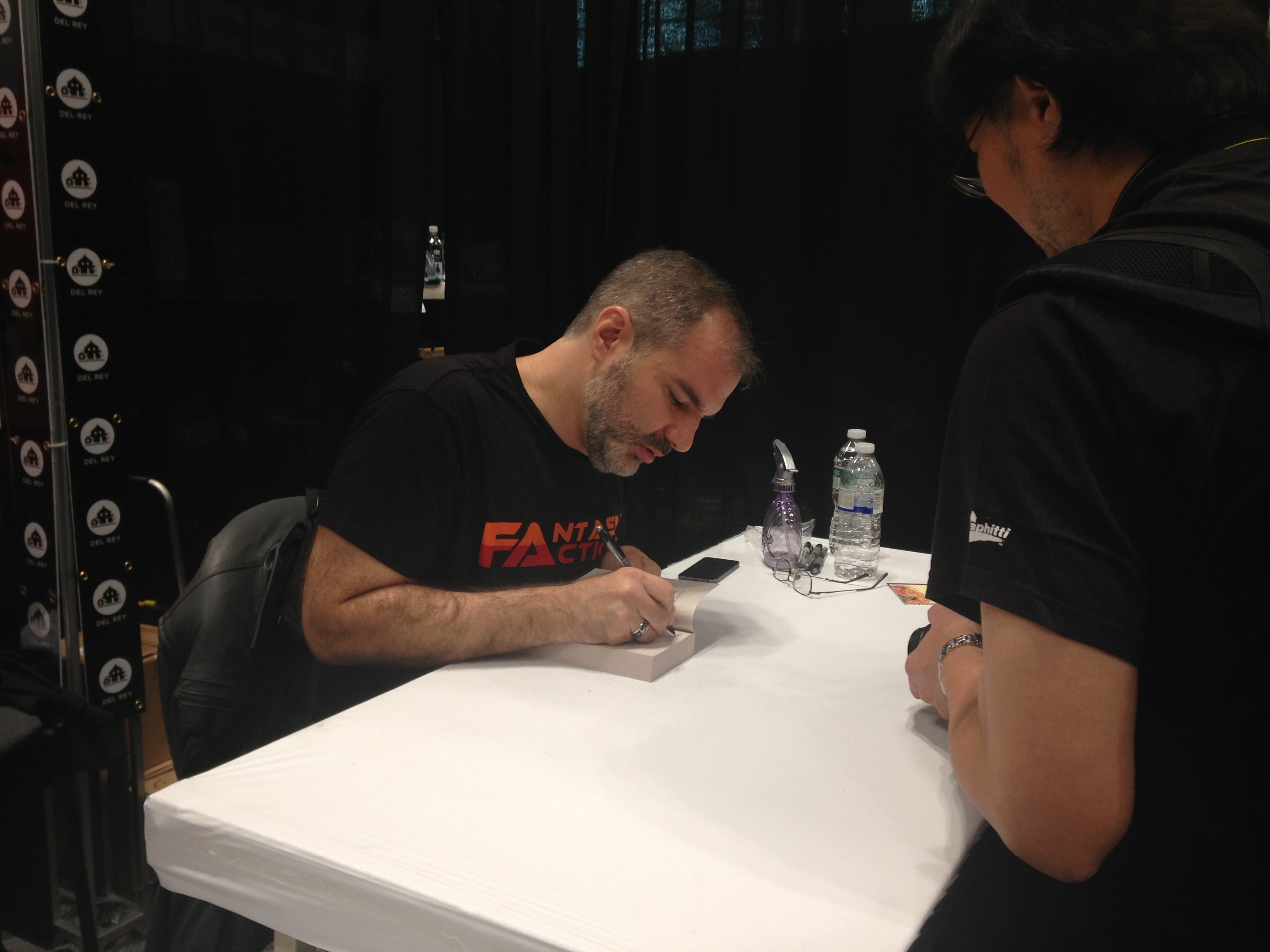 Here is Peat's schedule:
Reading
Friday, November 7th from 12:00pm-12:30pm, Fairfax
Peat will be reading from his work! Come say hi!
Mass Autograph Session
Friday, November 7th from 8pm-11pm
This event is open to the public! Come say hi to Peat and all the other amazing authors at the convention and get your books signed.
Another exciting piece of news is that The Warded Man will be included in this year's book bags, courtesy of Random House!
In the New Year, Peat will also be attending ConFusion 2015. Check back to this space for updates on all events, readings and cons.
The Skull Throne has a release date! March 24, 2015 in the U.S./U.K. with translations to follow. Pre-order the U.S. edition from Random House today.