Posted by Meg
Before One-Arm got his infamous nickname, he was a two-armed rock demon trying to break through Arlen's warded circle. Steve gives us Arlen's terrifying perspective in his entry to the Skull Throne ARC Contest. Check it out.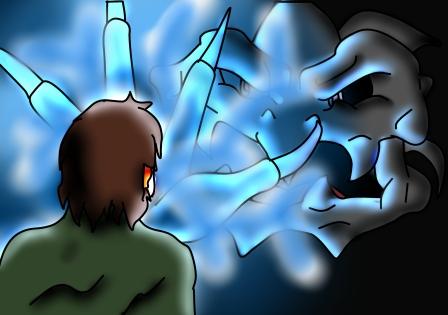 I love being inside the ward circle with Arlen. The blurred wards look awesome and full of magic. Fantastic job, Steve.
In the same vein, we have an entry from Romeo entitled "Taunt".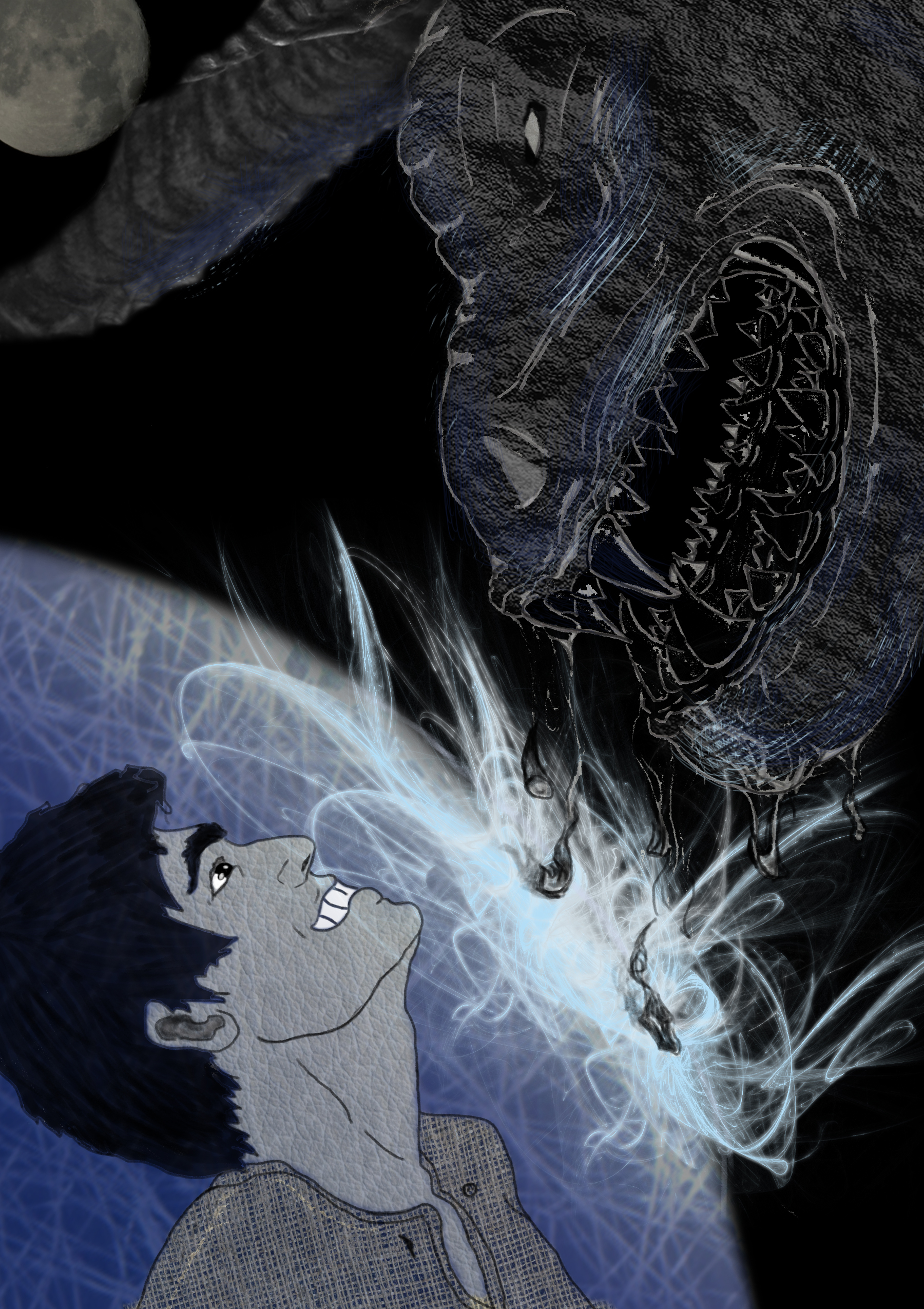 Again, I love the perspective and the representation of the wards as somewhat translucent. Awesome job, Romeo!
You can check out all the visual contest entries over on Facebook or Pinterest.
Want a shot at getting your own copy of The Skull Throne? Enter the Skull Throne ARC contest by February 8th!
The Skull Throne will be released on March 31st in the U.S. with translations to follow. Pre-order the U.S. edition from Random House today.