Posted by Meg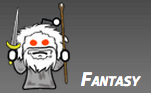 In the quickest of all AMAs, Peat was able to answer a few questions between panels last weekend at ConFusion SF in Detroit. You can check out all of the questions (ranging from the specific to the silly) here. But we've also pulled a few of our favorites. Check them out below:
What is the most interesting thing that has happened at ConFusion 2015 thus far?
Subterranean Press takes out a group of authors every year for weapons training. We went to a gun range one year, archery another. This year was fencing lessons. I got to literally cross swords with Joe Abercrombie, taking him 5/1. I was feeling the full Highlander "There can be only one!" until a moment later when I was soundly defeated by Steven Erikson. Then to compound the injury, my girlfriend Lauren took both me and Abercrombie down 5/4 each.
At least I was on the winning team!
Are you currently reading any books? What are some of your favorite lesser known writers? I've hit a dry spot on my reading list, so I'm looking for recommendations.
Just finished Half the World by Joe Abercrombie, and it was fantastic. Currently listening to Joe Hill's Horns on audiobook and enjoying it quite a bit. Beta reading The Fractured Girl by Myke Cole at the moment.
Just finished the Kevin Hearne Iron Druid audiobooks. Nice light enjoyable fare. Great for the elliptical machine.
What is your favorite movie?
Geez. Who knows anymore. I watched the shit out of Captain America: Winter Solider and Pacific Rim last year. My daughter and I have also watched Guardians of the Galaxy quite a few times. Still faves I'll watch any time are Brotherhood of the Wolf and Crouching Tiger, Hidden Dragon. I tend to drift toward movies with awesome fight choreography. Probably due to a childhood wasted on superhero comics and D&D novels.
Want a shot at getting your own copy of The Skull Throne? Enter Peat's fan art contest by February 8th.
The Skull Throne will be released on March 31st in the U.S. with translations to follow. Pre-order the U.S. edition from Random House today.