Posted by Meg
One of the best type of scene is an action scene. And what makes action scenes even better? Demons.
Neil chose the pivotal One Arm fight scene with Arlen and worked together with his uncle to create his entry: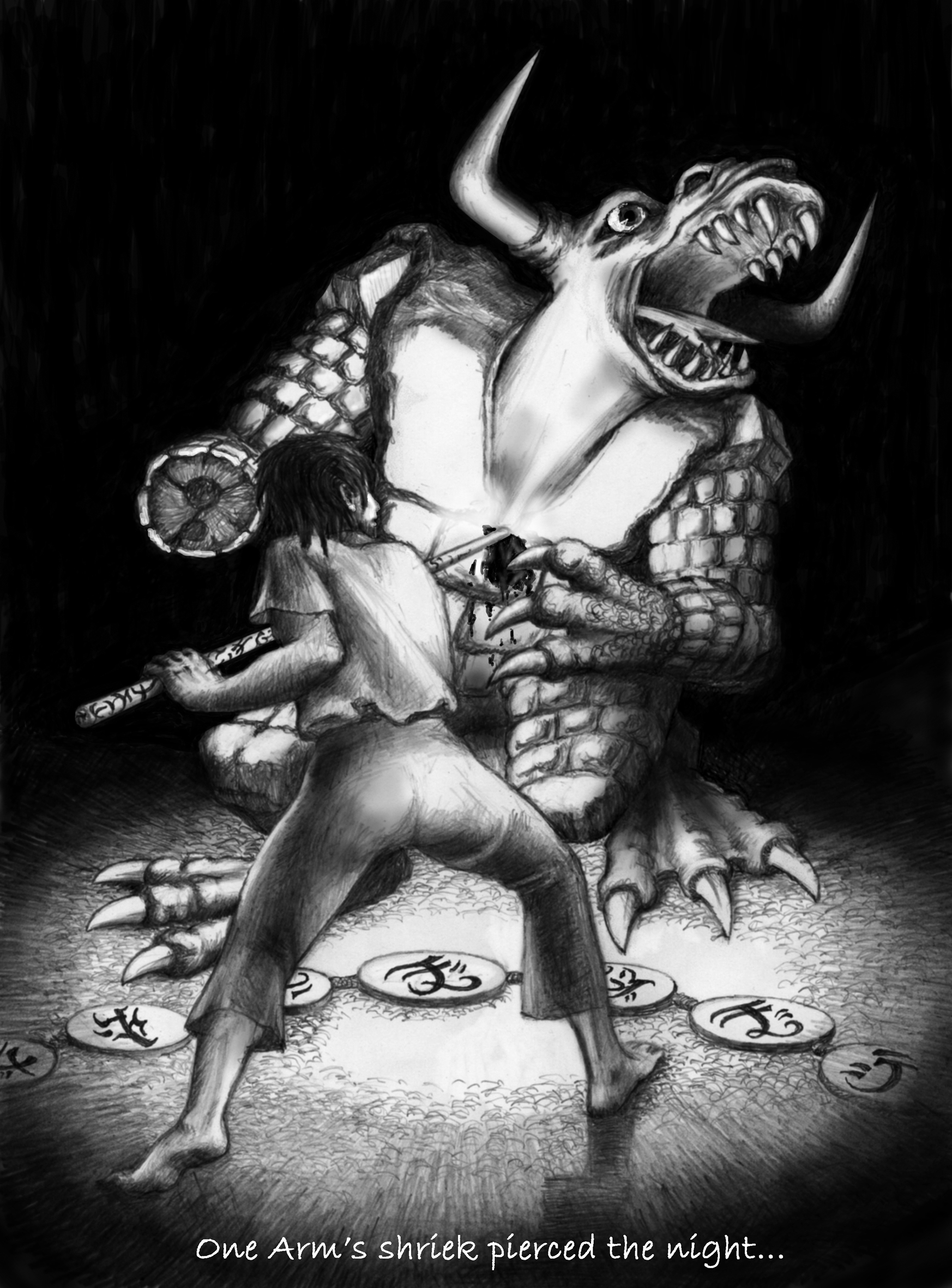 The black and white is beautiful, and the quote is perfect. Fantastic job, Neil and Neil's uncle!
Matt decided to go with a later scene of a warded Arlen battling a demon: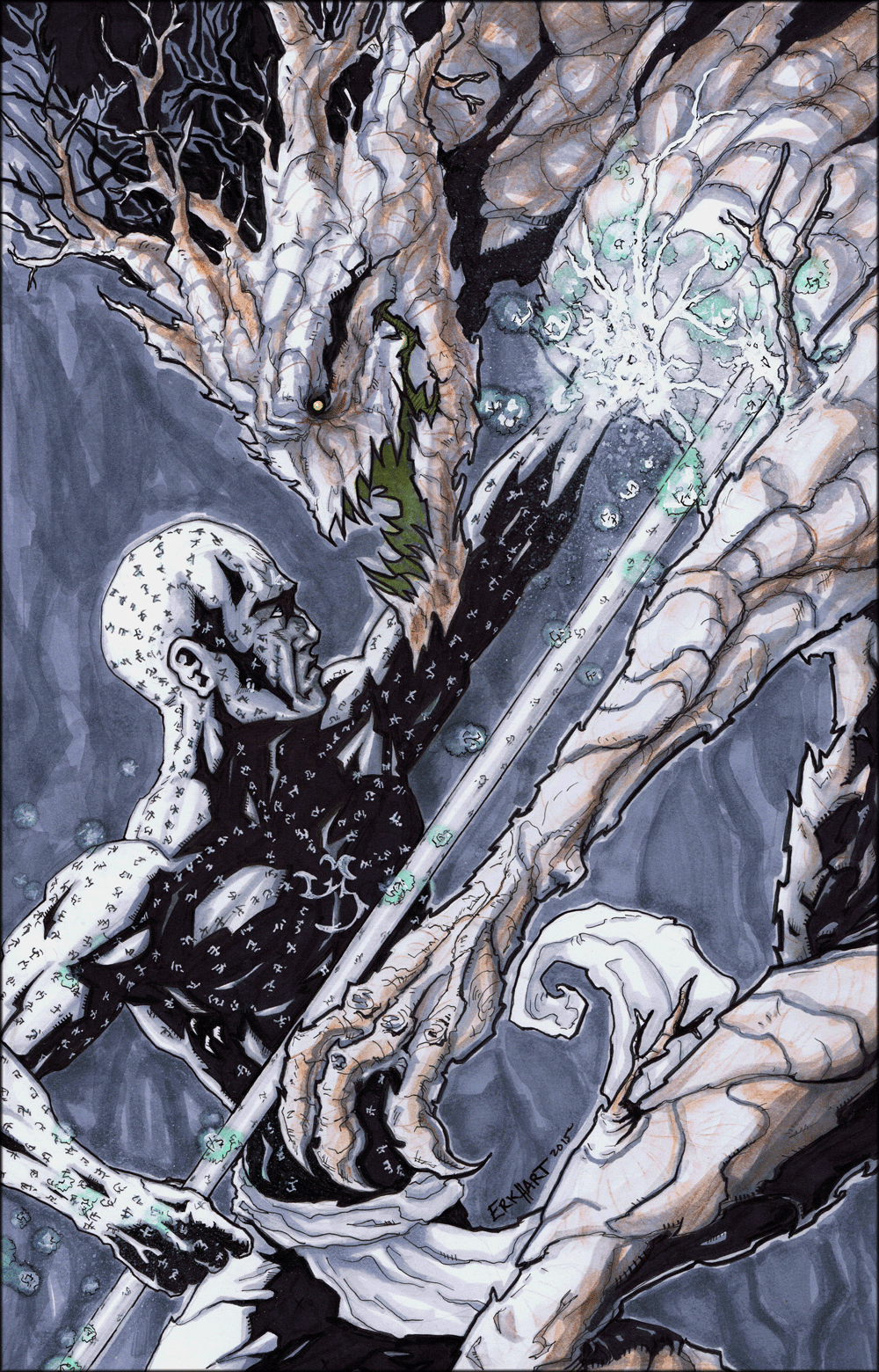 Stunning. From the minute details of the wards on Arlen's skin to the jagged edges of the coreling, this makes for a dramatic, detailed entry.
Arthur went in a different direction with his entry. Here's his inspiration:
While I really enjoy many scenes in the series, my favorite is still the point at which Arlen ignites the fuse that may eventually lead to the downfall of the demons. I chose two related scenes from that point in the story. The first, when Arlen's faithful search finally pays off and he uncovers the fighting wards. The second, the moment when Arlen risks everything and ultimately becomes humanity's best weapon against the demons.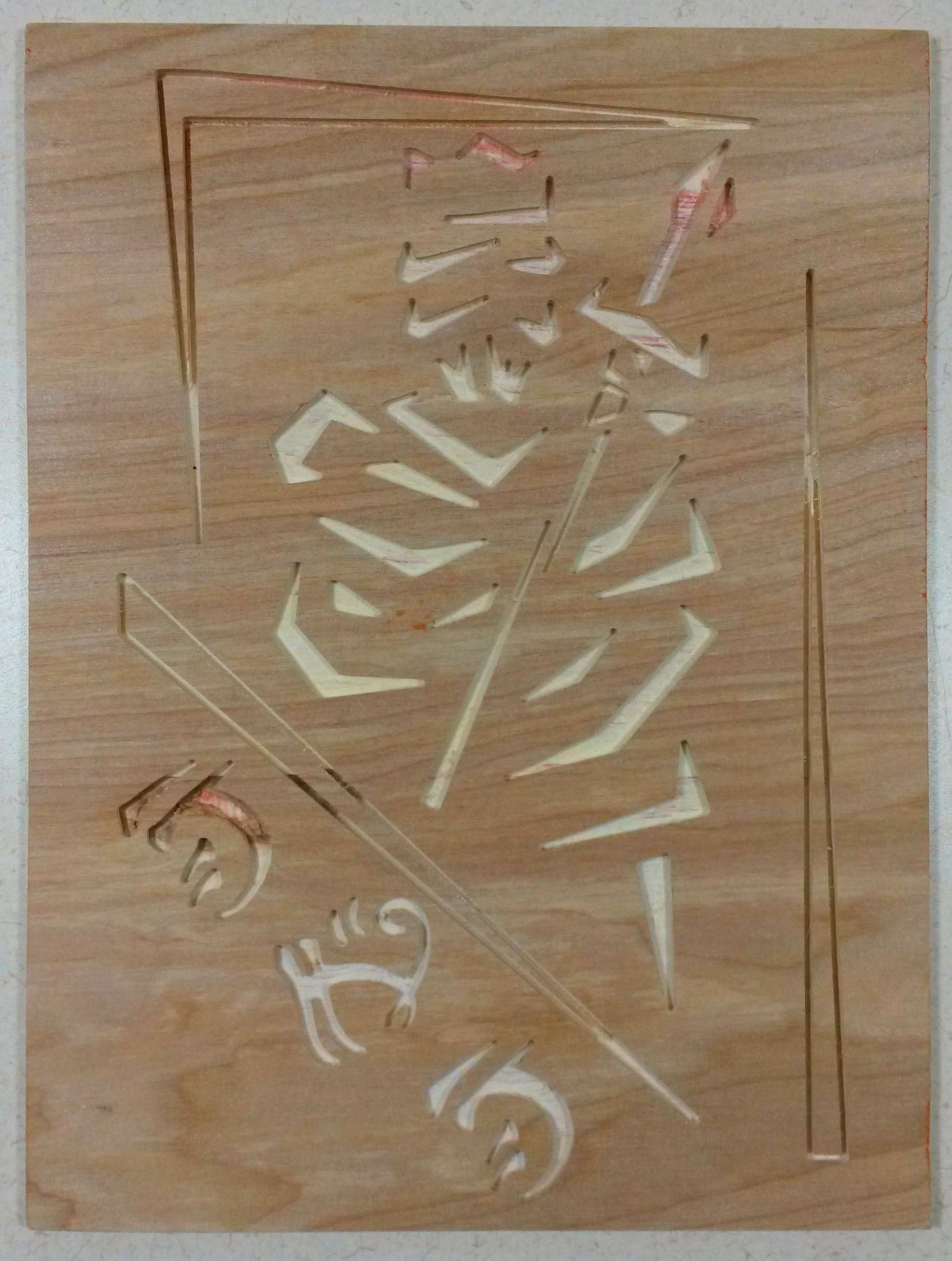 Wooden Crypt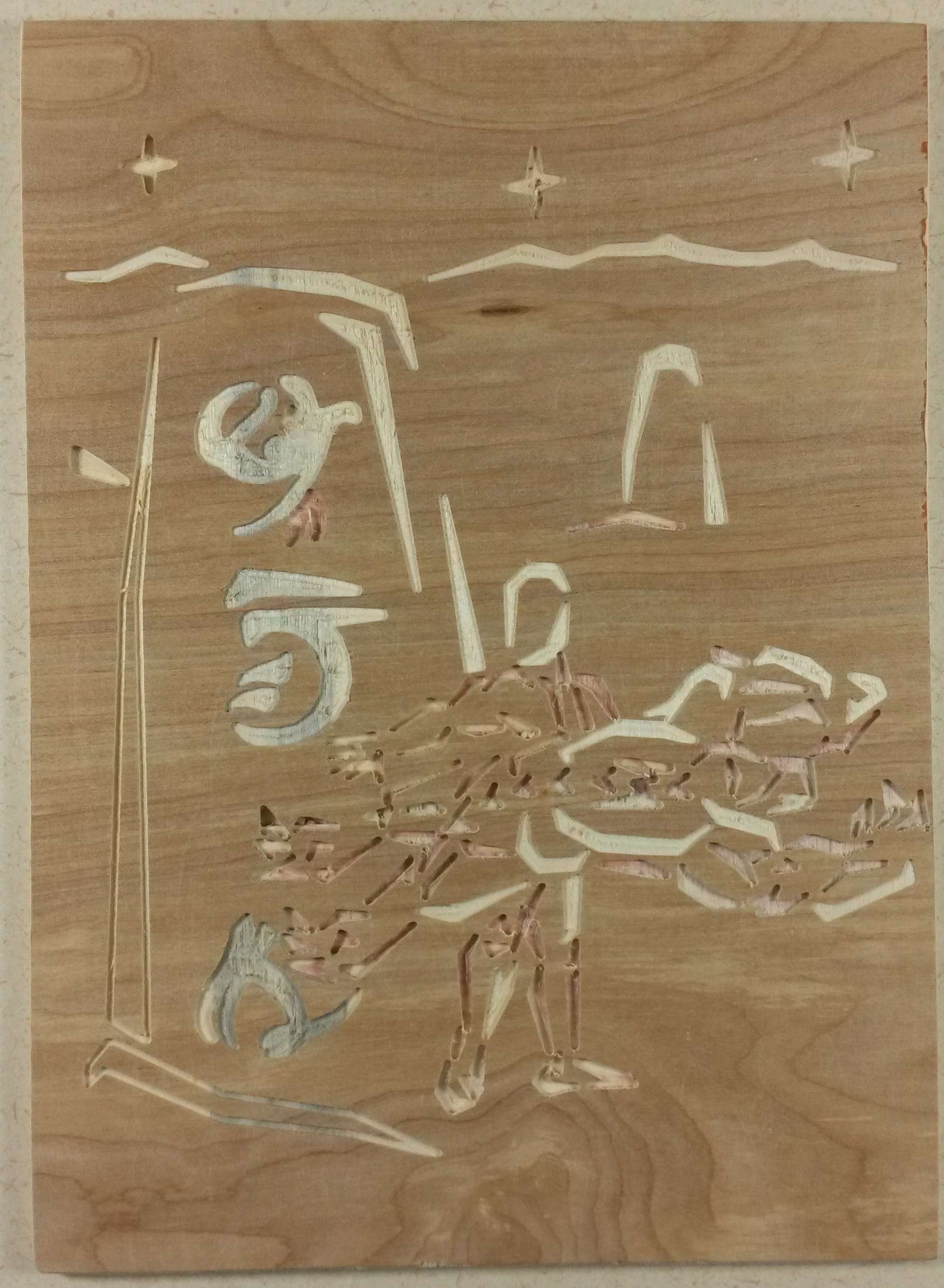 Wooden Oasis
Wow. These are beautifully warded and such great scenes to choose! Thanks for entering, Arthur
The contest is now over, but you can still check out all the awesome entries on Facebook and Pinterest. We will be announcing the winners tomorrow!
The Skull Throne will be released on March 31st in the U.S. with translations to follow. Pre-order the U.S. edition from Random House today.