Posted by Peat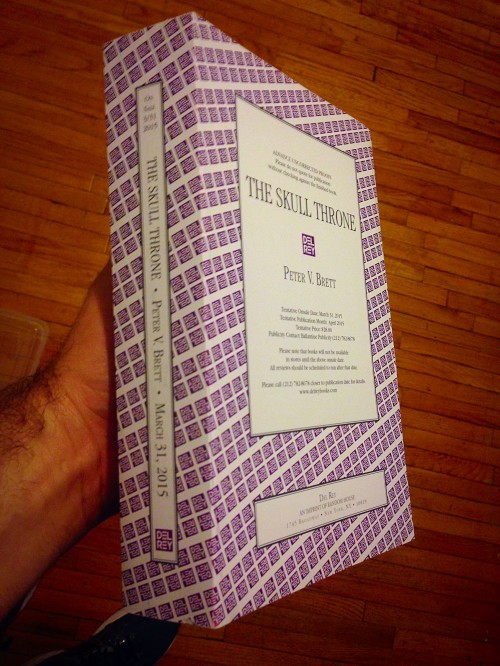 Wow, there were so many amazing entries in the Skull Throne ARC Contest!
This time around we had 8 ARCs to give out, more than any of the previous contests, but I was still left feeling like there weren't enough. There was so much love in this contest that I wish I had enough advance read copies for all the entrants.
But I don't, and I promised to pick winners, so here goes…
Uber Grand Prize
The winner will receive a Skull Throne ARC and one deluxe Messenger's Legacy.
Kasia Smalara from Poland really blew the doors off the contest with her incredible entry. So much so that I felt an ARC alone was insufficient, and created an uber prize to distinguish her. Cause really, this video is so damn good:
Grand Prize
7 winners will receive an ARC of The Skull Throne! These are not listed in any particular order. The are all awesome:
Matt Erkhart was a really strong contender with his energetic entry, Arlen vs Wood Demon: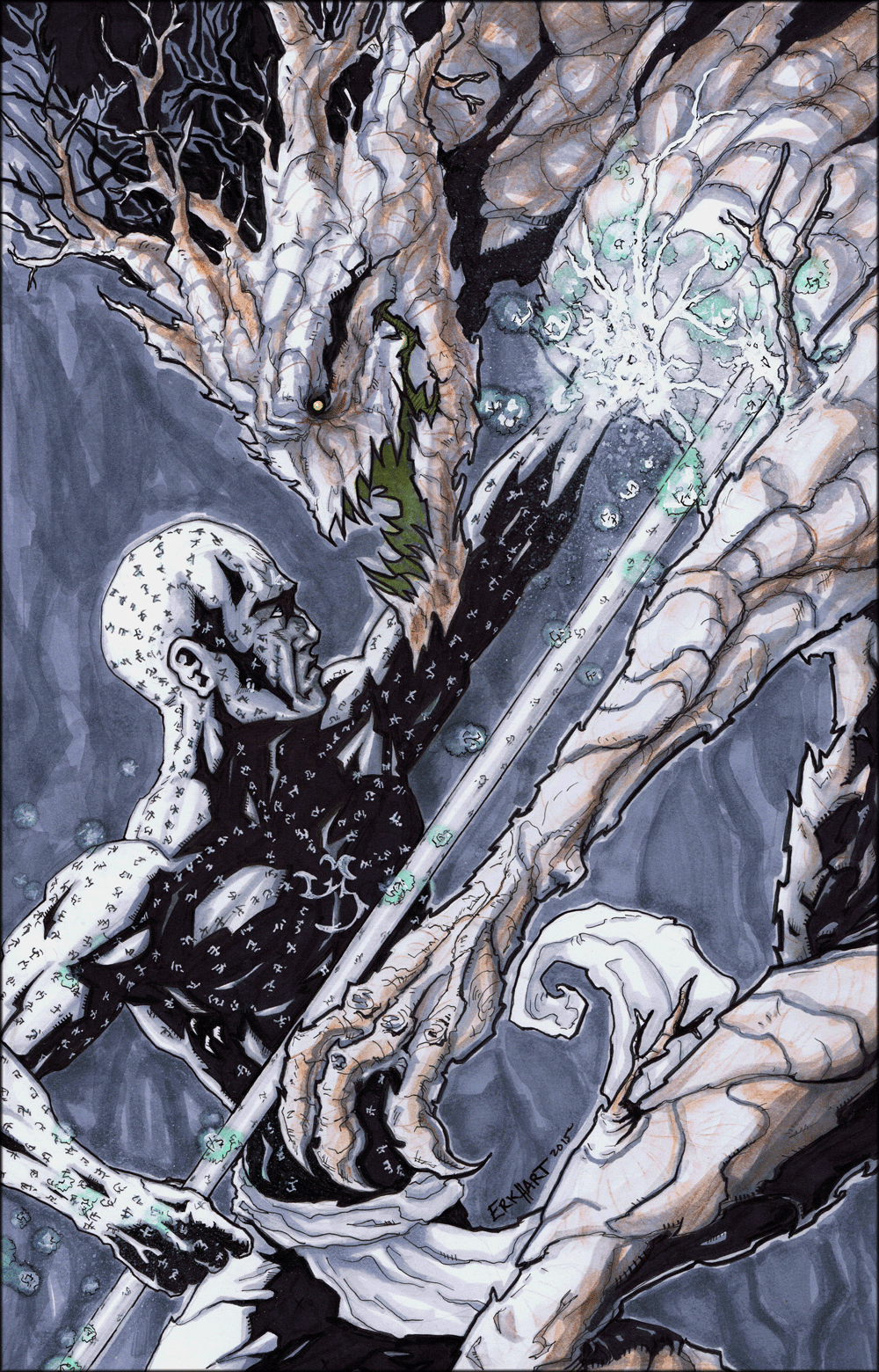 Katie Colbrook entered multiple times, all of them fantastic. It was a cumulative win, but my personal favorite was Renna vs Woodie: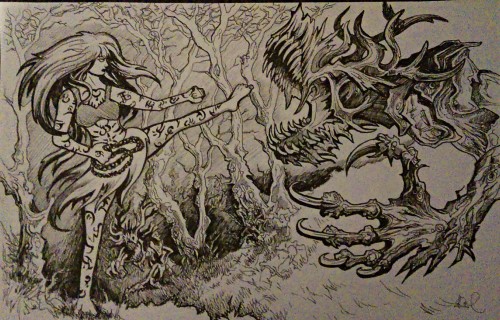 Fixing to become a real-life Renna, Freijya nabs a Skull Throne with her awesome tatt, but partial credit has to go to her Warder, https://www.facebook.com/tattoosby.farley: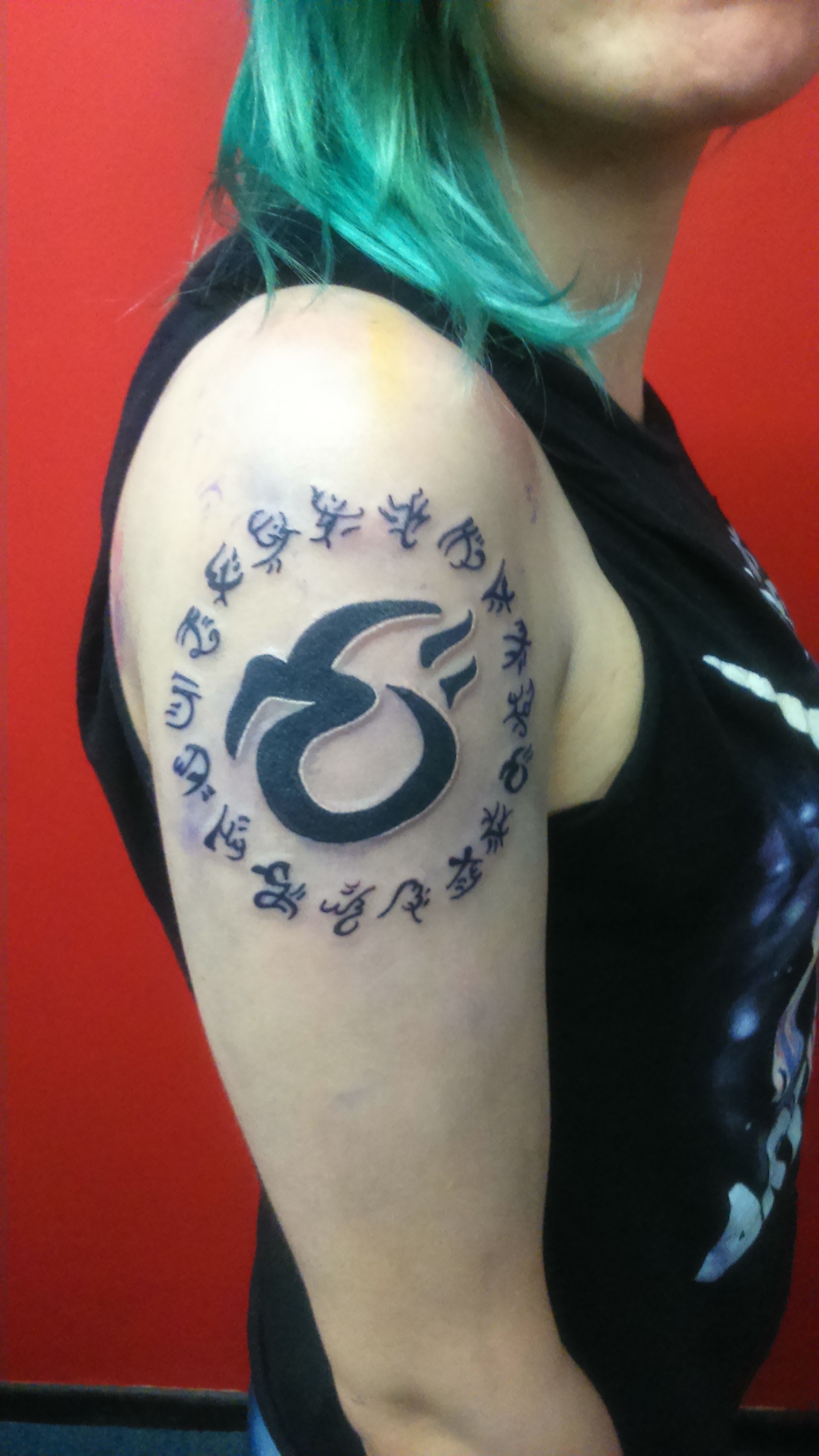 Hayden Erdman picked a great scene from The Warded Man to illustrate, a beautiful and haunting piece called Rojer's Origin: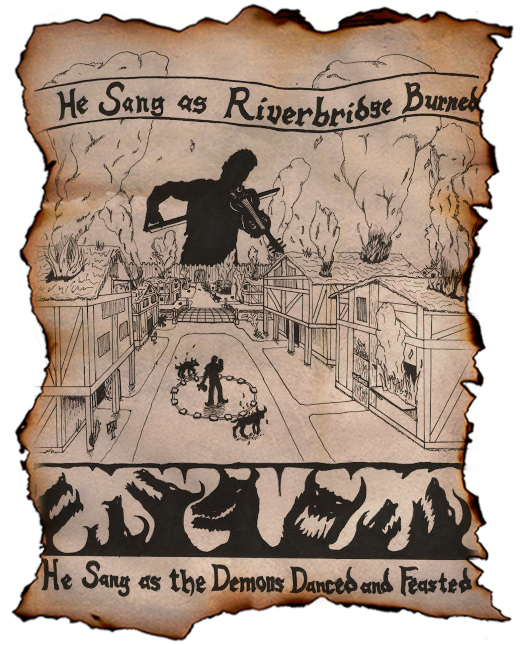 The Fall, by Todd Thomas is just frigging epic: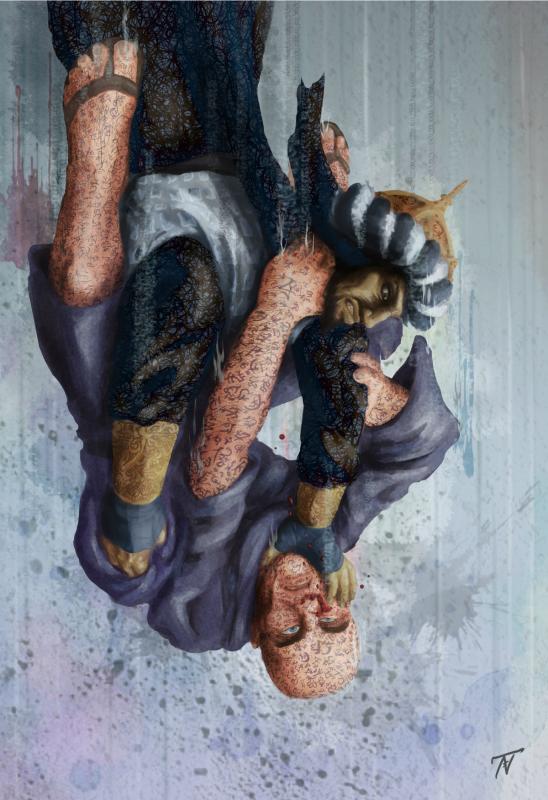 Carol created a cosplay not just for one Demon Cycle character, but three! Ashia, Wonda, and Renna. Lots more pix and some cool wardsight effects in the post of her full entry, but here are highlights:
Ashia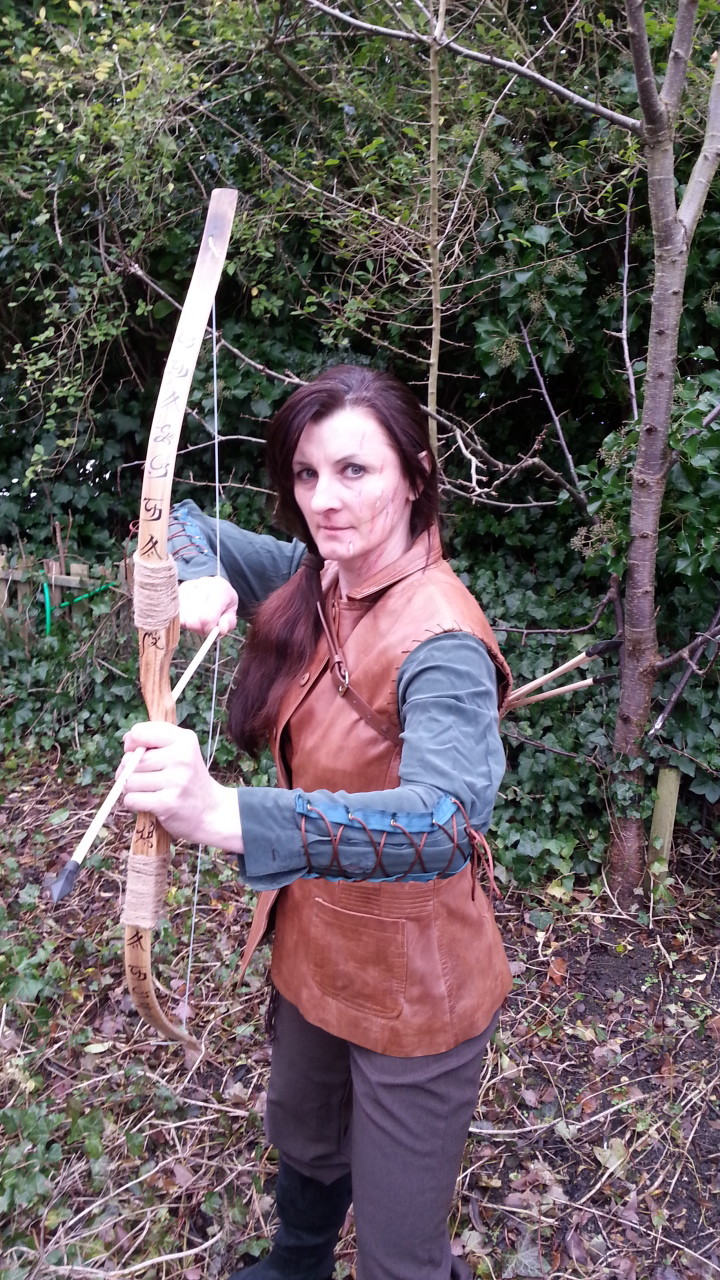 Wonda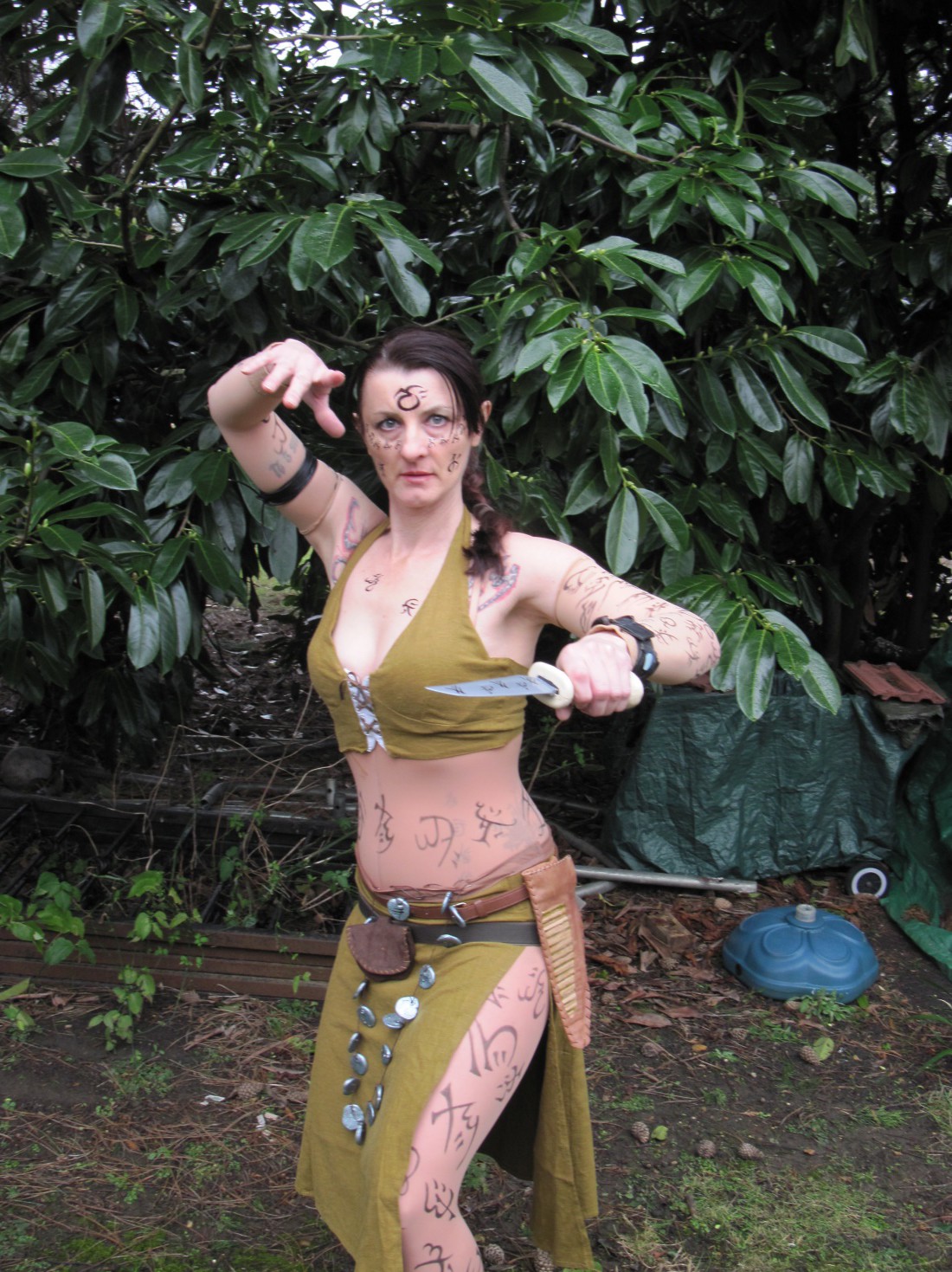 Renna
Last but by absolutely no means least, our other video entry is by Malin Zimmerman, a fabulously creative stop-motion Lego movie:
1st Prize
Winners will receive an illustrated, deluxe leather-bound edition of Messenger's Legacy.
Dominik Vodarek gave us the feels with his atmospheric portrait of Arlen, Newborn Shar'Dama Ka: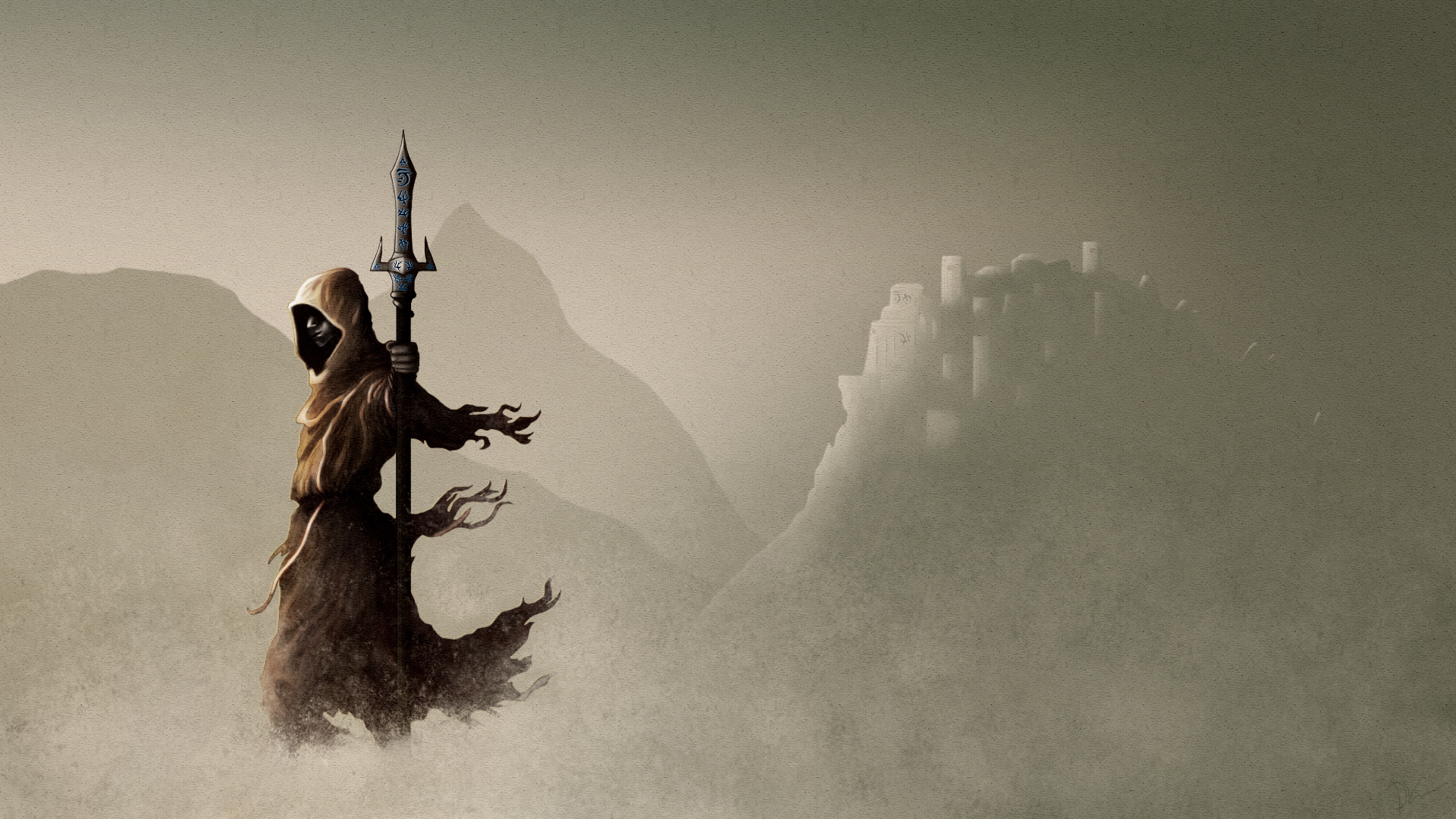 Matt Danskin made me feel like I'd seen a ghost when I opened up his entry: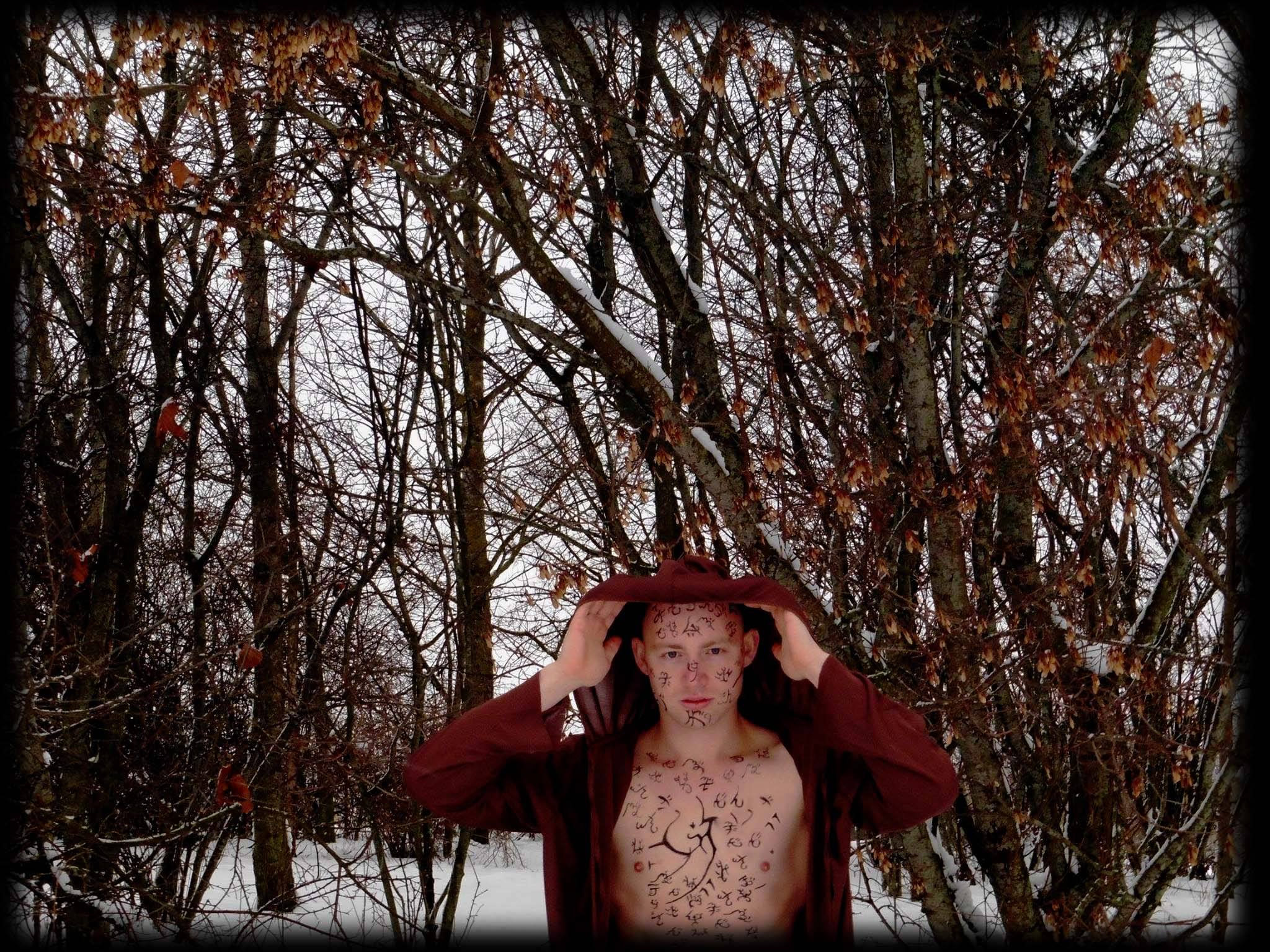 2nd Prize
Winners will receive a trade edition of Messenger's Legacy.
Lauren Connell entered with another fantastic cosplay, having attended a convention dressed as Renna: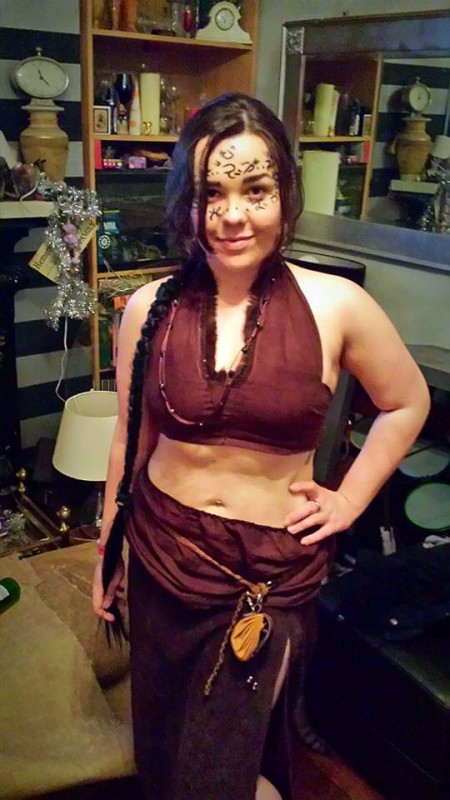 Scott P remembered the horrors of One Arm when he illustrated The Breach:
Luke Fielding, a veteran Demon Cycle artist, wins with his portrayal of a Rock Demon: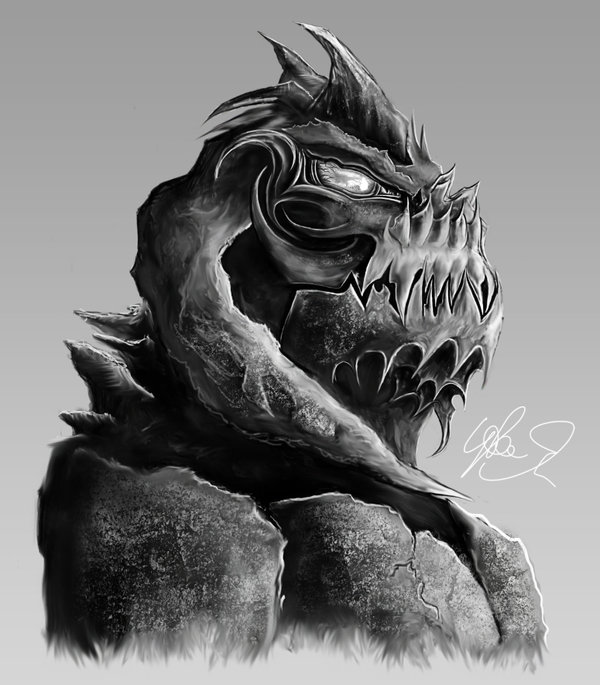 3rd Prize
UK ML Winners will receive a signed U.K. copy of Messenger's Legacy.
Andrea Keifer's favorite scene was that sexy morning when Leesha went picking herbs in the pre-dawn light…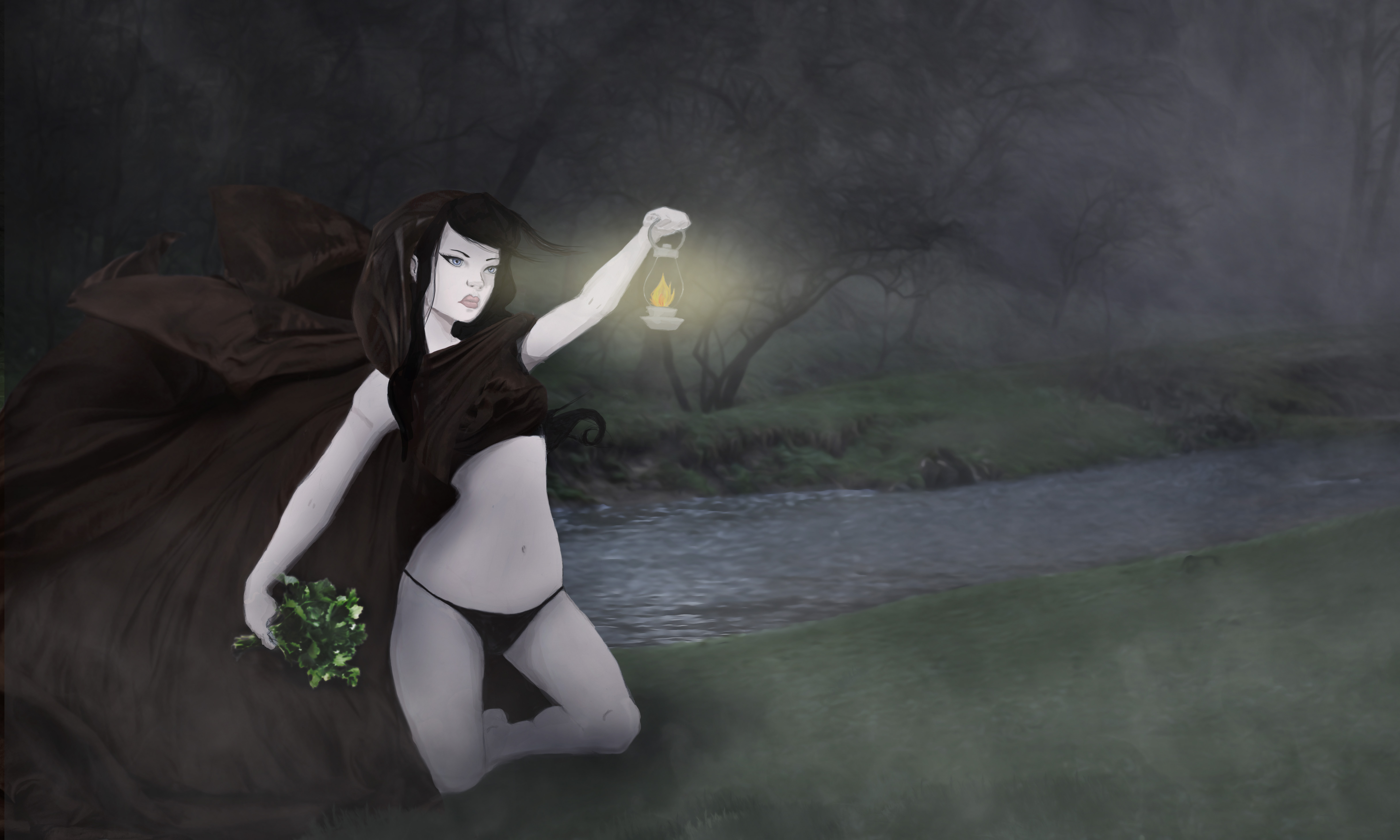 Lucas-Kumangai conveyed the full power of the Deliverer with Arlen Goes Full Bad Ass:
Nicole Link shows Arlen in the ruins of Anoch Sun in her 3D digital entry: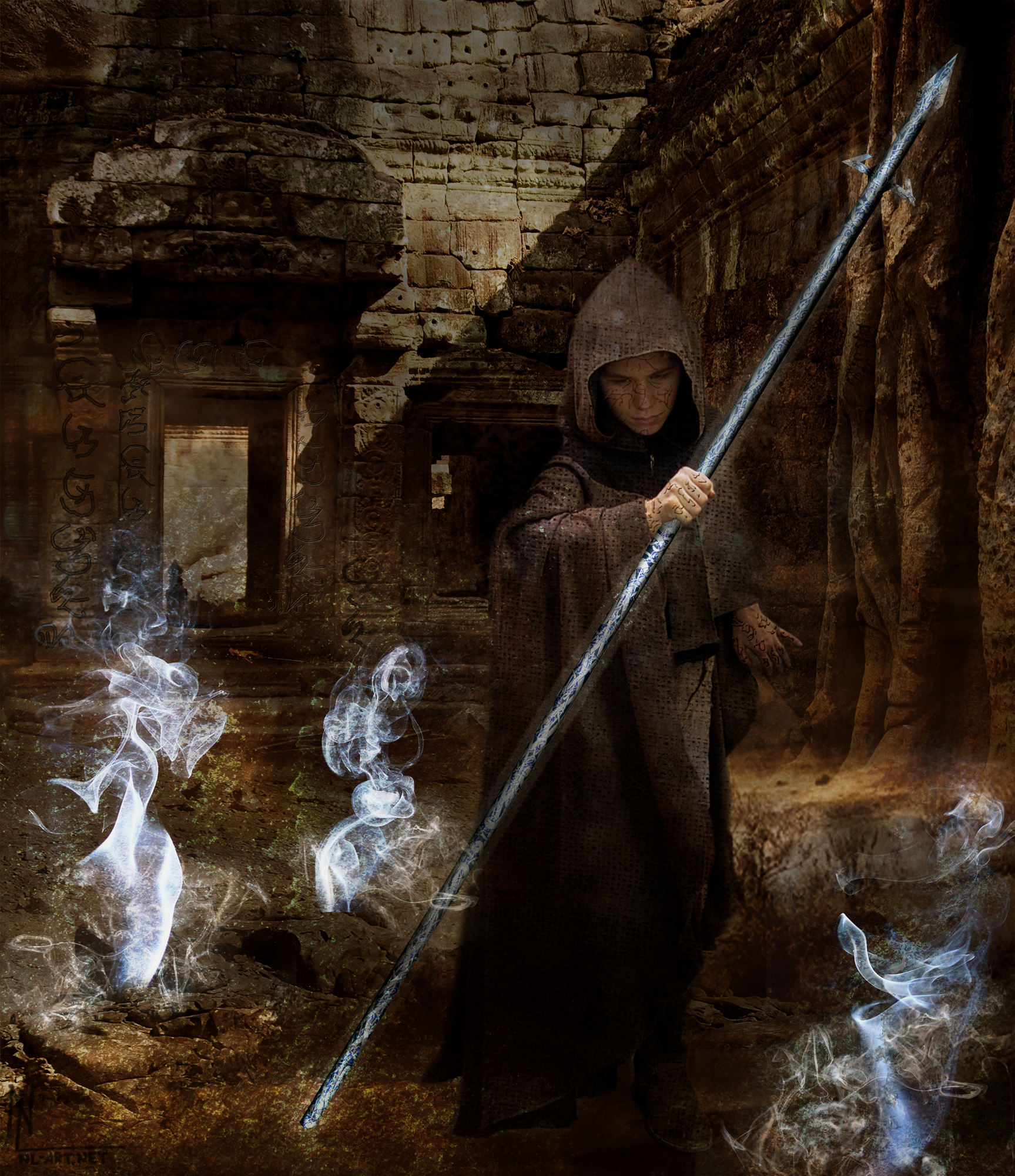 And this scene illustrated by Toby Wilson, is a personal fave of mine, titled Forgot to Breathe: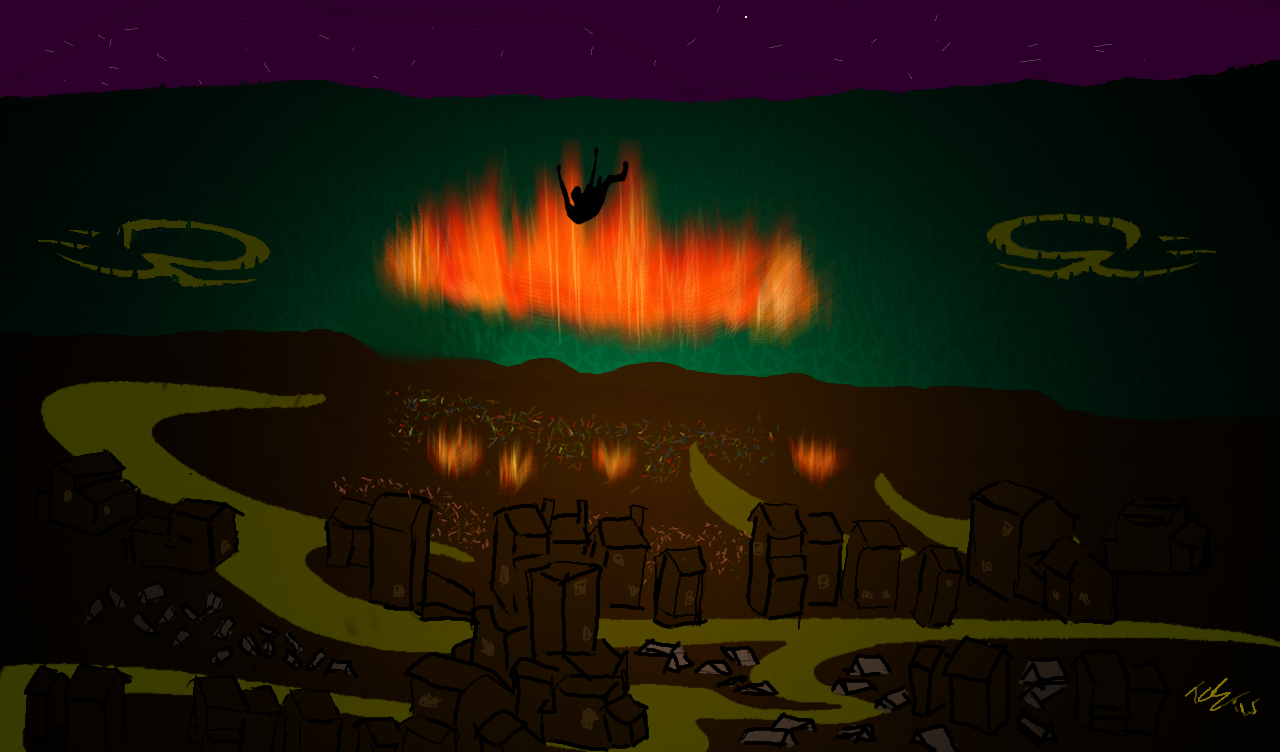 All the entries were so great, it was painful to pick winners. Anybody who entered can email contest@petervbrett.com to nab a dedicated bookplate and my handwritten thanks! You can also check out all the awesome entries on Facebook and Pinterest.
The Skull Throne will be released on March 31st in the U.S. with translations to follow. Pre-order the U.S. edition from Random House today.